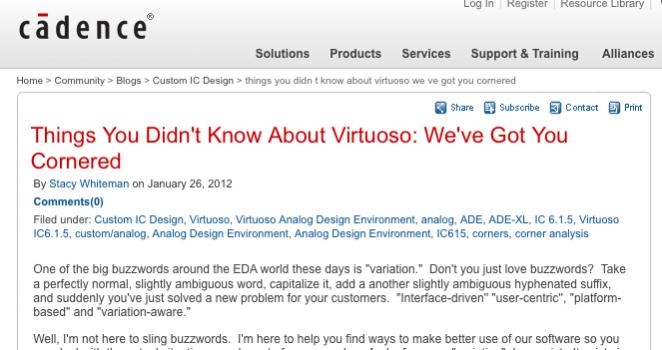 Things you don't know about Virtuoso: we've got you cornered.
That is the title on a Cadence blog item last week. It is actually about variability and how to create various corners for simulation and analysis, but given Cadence's franchise for Virtuoso, its lock-in through SKILL-based PDKs and so forth, it is not perhaps the ideal message to be sending. There is plenty of resentment at both foundries and customers about Cadence's lack of openness in this area.
The blog is actually about the new features in Virtuoso supporting process variation and the need in a modern design to characterize it at dozens of different points, not just in the traditional PVT (process, voltage, temperature) realm but also device parameters and even data collected from Monte Carlo analysis.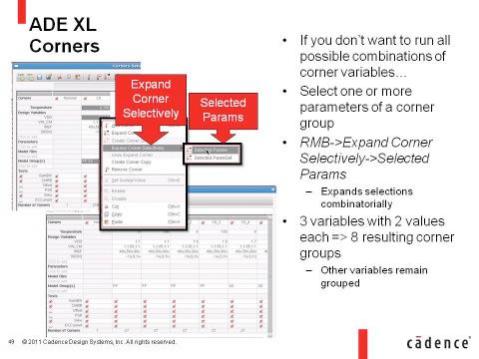 Most of the blog is about how to expand various corners without creating a combinatorial explosion where every parameter appears with every combination of others, which is not normally all that useful.
Share this post via: