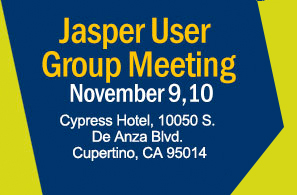 Jasper's Annual User Group Meeting is on November 9th and 10th, in Cupertino California. It will feature users from all over the world sharing the best practices in verification. If you are a user of Jasper's products then you should definitely plan to attend. This year there is so much good material that the meeting is two days long.
Of course there will be many presentations by Jasper themselves. But much of the meeting will be taken up with users presenting their own experiences. If you are a Jasper customer and are interested in proposing a presentation, then contact Rob van Blommestein at robvb@jasper-da.com.
The full agenda is still being developed, but already there are user presentations on:
Simulation task reduction
RTL verification
X-propagation
Using formal to verify real CPUs
RTL sequential equivalence checking
Micro-architecture validation
SoC integration
Macro verification
RTL Development
Post-silicon debug
and presentations by Jasper on:
Product roadmap
Hints and tips for using Jasper solutions more effectively
Architecture validation
Creating verification IP
Introduction to intelligent proof kits
Property synthesis
To find out more about the meeting, or to register for the event, go here.


Share this post via: