5G smartphones will increase from just 13 million units in 2019 to 900 million in 2024, as previous 2G/3G/4G smartphones shipments will decline slightly over the 2019-2024 period, reaching parity with 5G smartphones in 3Q 2023, as shown in the chart below.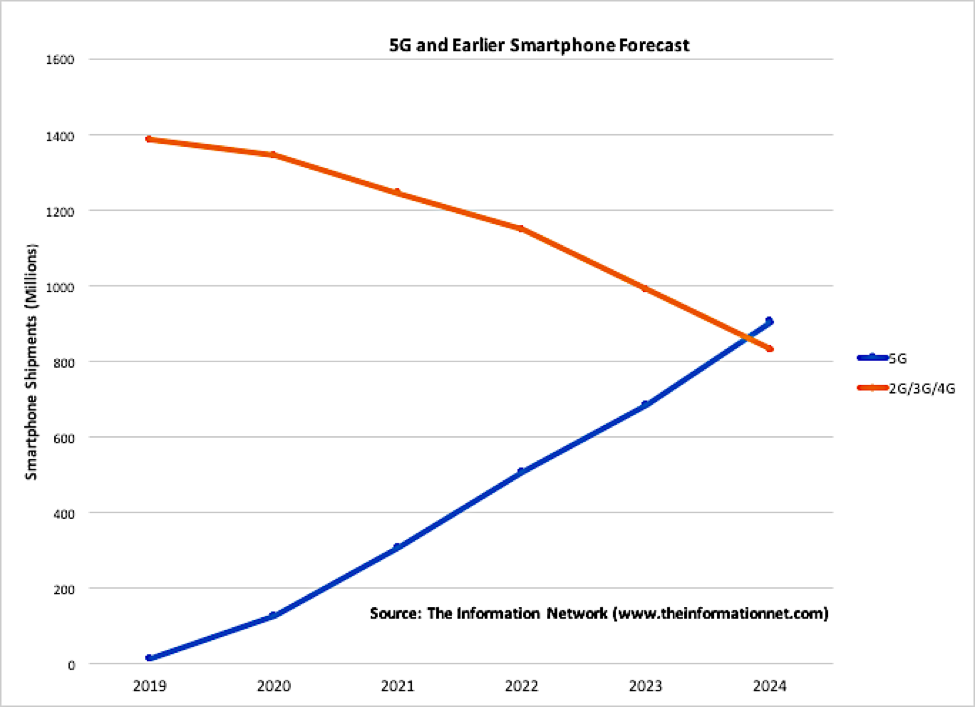 According to The Information Network's report "Hot ICs: A Market Analysis of Artificial Intelligence, 5G, CMOS Image Sensors, and Memory Chips," 5G smartphones will surge at a CAGR of 130% during this period,. 2G/3G/4G smartphones will exhibit a CAGR of -10%, as their share of the overall smartphone market drops from 99% in 2019 to 48% in 2024.
In addition to the technical benefits of 5G, which are designed to transfer data 10 to 100 times faster than current 4G technology, prices will also drop significantly during this timeframe. In 2019, 5G phones are selling for twice that of 2G/3G/4G. But in 2024, 5G smartphone prices will have only a 10% premium over older phones.
Share this post via: