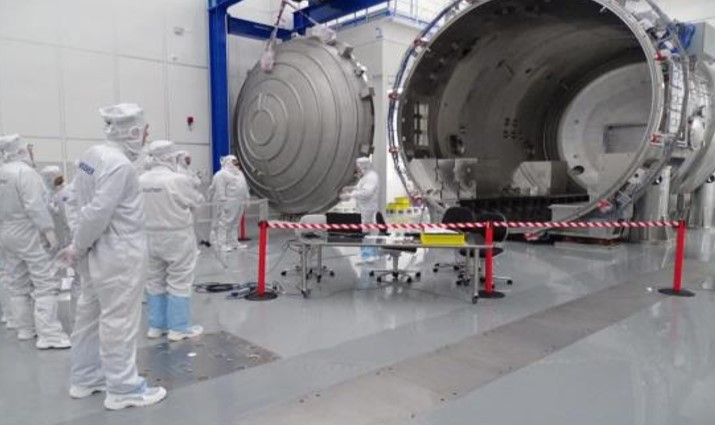 -ASML reported an "in line" Q1- Orders remain super strong
-Ongoing supply chain issues will limit growth and upside
-ASML targets 2025 for supply fixes- We are not so sure
-Intel, TSMC, Samsung won't be able to build all fabs they plan
ASML has "In linesh" Q1, orders still off the charts
ASML reported Euro3.5B in revenues and EPS of Euro1.73. Revenues were slightly light while earnings were a slight beat. Margins were 49%. More importantly orders remain very strong at Euro7B including Euro2.5B of EUV and multiple high NA systems.
Orders continue to outstrip ability to supply so more of the focus of both management and investors will be on ASML's ability to ramp their supply chain to meet demand.
Talking about 2025 as target to fix supply issues
"Lets keep our fingers crossed and see what 2025 brings us" -Peter Wennick on the earnings call, not very confidence building. 2025 was mentioned many times on the call as the target to fix the supply chain issues that are limiting ASML's ability to ship tools. We think many investors misunderstand the factors limiting ASML's supply chain and therefore growth.
ASML is not limited by chips or current issues in Europe due to Ukraine or even Covid related issues. The supply chain issues are unique and specific to ASML, and ASML suppliers. Suggesting that 2025 will be the answer is more of a current hope than definitive plan that is in place to insure that issues will be fixed.
Zeiss is the key bottleneck and immovable object in the road to growth
While ASML is the key enabler to the chip industry, Zeiss is the key enabler to ASML. Zeiss makes the key optics that are the differentiator that makes ASML tools work. There is no second source, ASML is totally dependent upon Zeiss.
Most investors do not understand that Zeiss is not a normal company with shareholders. Zeiss is a foundation. The stated target of the foundation is furthering of science and insuring the employees well being and continued employment. Profit and growth is an afterthought. It is essentially run for the betterment of employees not profit. It is German labor unions and labor relations taken to an extreme.
Being the oldest such foundation in Germany also makes it slower to change.
One of the current issues is that Zeiss does not have enough space to increase production and doesn't want to ruffle the feathers of neighbors with construction.
They is also the fact that not a lot of young Germans want to apprentice for years to polish glass for the rest of their lives. ASML just may be stuck with a supplier that can't respond as quickly as needed and also just doesn't care to respond as quickly as needed and doesn't have to. It's like trying to get a 175 year old Galpagos tortoise to run a sprint. Not gonna happen.
This all trickles down to Intel, TSMC & Samsung not building fabs
The demand for EUV tools, let alone High NA tools, far outstrips ASML's ability to deliver them. Somethings gotta give. Intel, TSMC and Samsung can place all the orders they want and they will just pile up on ASML's desk.
TSMC is far ahead of Samsung in EUV tool count and Intel is a distant third. Other companies in the memory space are also entering the EUV club and placing orders as well. This means order growth likely well in excess of the roughly 20% limit of production growth…in other words a significant shortfall.
It likely that TSMC could take up 100% of ASML's EUV production by itself. Intel can never hope to catch TSMC until it can get more EUV tools.
Basically there is no way the chip industry will be able to get enough tools for all the plans of fabs today and either fabs will not be built or remain empty shells until EUV tools become available. Intel recently uprooted an EUV tool from Portland to send to Europe which is something you never want to do unless you are very desperate.
In a way this is likely a good thing for the industry in that it will put off the oversupply cyclicality that has historically plagued the industry. It will allow prices to remain higher for chips due to shortages and will allow ASML to charge whatever it wants.
Maybe ASML could charge more for a "Fastpass" to cut the EUV line much like Disney does. Could financial buyers take a place in line and "scalp" EUV tools?
Chip industry needs alternatives to current lithography process
The chip industry is clearly limited by ASML and Zeiss. The industry desperately needs either an alternative to existing lithography process and tools such as E beam direct write and DSA (directed self assembly) or process enhancements to existing lithographic process that can speed or make more efficient use of existing lithographic tools to get more output.
We don't need more dep and etch tools. Maybe some more yield management to help optimize EUV and litho tools. Necessity is the mother of invention.
The Stock
ASML is in the enviable position of being a monopoly in an industry desperate for their tools. This will not change any time soon, in fact the gap between demand and supply of litho tools will likely only get worse over the medium term as orders pile on without a corresponding increase in supply.
While the quarter reported was only OK, the order news says that the shortage of ASML tools will continue. ASML will be able to increase capacity but we think it will take far longer than most investors expect or understand. We would be careful not to extrapolate and expect too much growth out of ASML due to the limitations inherent in their system.
We expect that ASML's stock while down for the year will respond positively as there were some concerns about demand slowing. The issue is clearly not demand but ability to supply… its a better problem to have as it is much more fixable, but will take time.
Also read:
DUV, EUV now PUV Next gen Litho and Materials Shortages worsen supply chain
AMAT – Supply Constraints continue & Backlog Builds- Almost sold out for 2022
Intel buys Tower – Best way to become foundry is to buy one
Share this post via: