-Production constraints push backlog up $1.3B to $8B
-Looks like $100B in WFE 2022 VS $80B in 2021
-Almost sold out for 2022- Could lead to continued growth 2023
-Insp/metrology up 68% Y/Y- Expect steady growth in 2022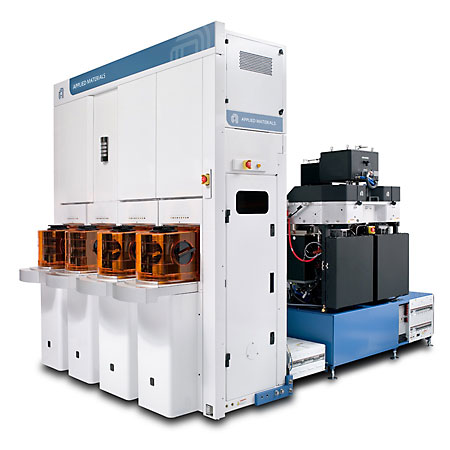 Can't keep up with demand….
Revenue came in at $6.27B and NonGAAP EPS of $1.89. A very slight beat of about 3 cents on EPS and about $75M on revenues. Guidance was more or less flat with current expectations at $6.35B+-$300M and EPS of $1.90 +-$0.15. Basically Applied remains very much supply constrained due to parts shortages and other issues impacting the industry. As an example of this backlog was up $1.3B to a huge $8B in total
"Close to sold out" in 2022
Perhaps most telling was a simple statement that the company is more or less sold out for 2022. This suggests that they don'y expect constraints to disappear any time soon and they will be constrained for most of the coming year.
They did talk about being up single digits every quarter in 2022 as they work out from under some of the supply constraints. Systems were good at $4.6B and display was OK at $380M. Inspection/metrology was especially hot up 68% Y/Y- Taking share
One of the highlights was the inspection metrology division which was up a huge 68% year over year, far more than any competitor, exactly double KLA's 34% year over year growth.
Wafer inspection was strong but E-Beam doubled year over year.
Its clear from the numbers that Applied is taking share in this part of the market even more than their core dep and etch.
Inspection/metrology was less impacted by the supply constraints which also helped its huge growth as compared to the rest.
Foundry/logic continues to dominate
Foundry/logic continues to be the biggest driver as foundries need to beef up capacity. We are sure that China and TSMC were a big part of it. Memory spending remains under control and recent price hikes in NAND make us feel more confident about continued reserved memory spend going forward. Foundry/logic tends to use a lot more inspection/metrology which also helps account for the outsize performance there
$8B in backlog should help smooth out numbers
Historically ASML and KLA have shipped out of backlog which allowed them to "dial in " the numbers more effectively. The main limiting factor is the ability to get parts. Even with those limitations having that much backlog should smooth out potholes in demand.
If backlog continues to grow as the company remains supply constrained we wouldn't be surprised to get to $10B in backlog.
$100B in WFE in 2022 up from $80B in 2021
Applied is looking for roughly $100B in WFE revenues in 2022 which could be even higher , up to $110B, if it weren't for the supply constraints. This is versus last years huge $80B.
Given the expected single digit revenue growth throughout the year it looks like maybe $45B in the first half perhaps growing to $55B in the second half as constraints get dealt with
Does 2022 set up continued growth in 2023?
We are certainly in the strongest cycle we have ever witnessed in the semiconductor industry and right now with limits on 2022 its starting to look like those constraints may set up 2023 as a growth year as demand from 2022 falls over into 2023…or maybe not.
Its still very early to tell and we still don't know when chip shortages will end. Most every cycle we have seen ends with the industry going off a cliff without skid marks. It certainly doesn't feel like that can happen right now, but it always feels good up until the point when it isn't.
Right now the industry has enough to deal with in shipping product in 2022 without worrying about which direction we are going in 2023. We think its just way too early to say for certain about 2023 even though early signs are positive.
The stock
Applied came in more or less as expected and guided more or less as expected. Normally this would cause the stock to drop as it wasn't a "strong beat and raise", but given that the stocks have retreated a lot in recent weeks, just making the numbers without a disappointment may be cause for a bump up.
We are certainly underwhelmed by the in line performance but enthused about the longer term prospects of a good year. Its not like the stock is cheap as it retreated to a more realistic valuation after being over done for a long time.
We see no super compelling reason to own more and if the stock moved significantly higher on in line results we may be tempted to take more money off the table.
About Semiconductor Advisors LLC
Semiconductor Advisors is an RIA (a Registered Investment Advisor), specializing in technology companies with particular emphasis on semiconductor and semiconductor equipment companies.
We have been covering the space longer and been involved with more transactions than any other financial professional in the space.
We provide research, consulting and advisory services on strategic and financial matters to both industry participants as well as investors.
We offer expert, intelligent, balanced research and advice. Our opinions are very direct and honest and offer an unbiased view as compared to other sources.
Also Read:
Tower Semi Buyout Tips Intel's Hand
Semiconductor Growth Moderating
The Intel Foundry Ecosystem Explained
‌
Share this post via: