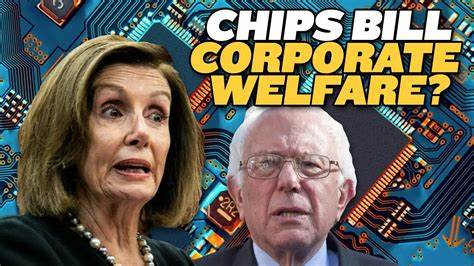 -Need more/less spend & more/fewer chips
-The irony of chips act passage & Intel stumble on same day
-Due to excess supply of chips, Intel cuts spending
-Due to shortage of chips, the government increases spending
-How did this happen on the same day? Cosmic Coincidence?
Timing is everything
The irony of intel cutting spending as demand falls amid too many chips and the same day having the CHIPS act finally passed by congress to do more spending to make more chips to satisfy demand is nothing short of priceless.
To be truly fair, the CHIPS act is much more about onshoring and anti China and less so about fixing a shortage that is already dead and buried. Also to be fair, Intel sounds still committed to catching up from its technology stumble and spending aggressively over the long term to regain manufacturing prowess. The only thing that may change is the timetable as the spending curtailment may slow some of the progress and stretch the timeline out a bit.
The CHIPS act took so long the immediate crisis was already over
The shortage of chips that prevented Americans from getting their beloved new cars was the genesis of the chips act. Anti China sentiment was there all along and we have been talking about the Chinese threat to the US Chip industry for about 7 years now but it took a Covid caused shortage that impacted the auto industry in the heartland to wake politicians out of their slumber.
Then it took so long for the politicians to argue over the obvious solution that the problem has already gone away through the natural action of industry participants (mainly from outside the US) So we are solving a problem that we no longer have. Talk about closing the barn door after the cows have long since skipped town.
We are past the shortage being over and already into a glut of chips
We heard from Micron that they were not only cutting production but warehousing chips so they didn't hit the market and further reduce prices. We have heard the bad news in memory repeated from all players and now the glut of memory appears even worse.
Article on chip stockpile in Korea
Its unclear if CHIPS act will have the desired impact
We now want to reshore and regain the US preeminence in the semiconductor industry. We doubt that the $52B will do it but at least its a start and a good try.
The potential embargo of below 14NM in China may actually be more effective.
Will Intel move ahead with Ohio as quickly as previously anticipated? doesn't sound like it today. Intel will likely use their new, purpose built 3NM fab at TSMC in Taiwan for a bit longer. We don't see GloFo building a new fab in New York as their current fab utilization doesn't support it but they are clearly moving forward with a new fab outside of the US and just doing maintenance spend in Malta.
Micron has already started cutting capex in Boise, so exactly where will we see the desired impact?
Four nodes in Five years…probably not
We had suggested that Intel promising four nodes in five years was very unrealistic. With a curtailment in spend and reduced demand its likely that not just capacity spend will be slowed but also R&D and technology spend will also be reduced and slowed. We think the previous promise is likely off the table now.
Intel will get better financials
Even though Intel may not spend as much on capacity and technology due to economic headwinds and results in the near term are obviously below expectation, Intel will get a huge financial boost from not the $52B but the associated tax credit in the CHIPS Act which will certainly boost their after tax earnings and offset some of the economic weakness. So Intel can win and get higher earnings (after tax) without spending more or increasing capacity which is not currently needed. Sounds like a potential good outcome out of a weak economic condition.
Waiting to hear about sub 14NM restrictions on China & CHIPS Act strings
Perhaps even more crucial than the $52B or even tax credits it may be more interesting and impactful to see what kind of restrictions are slapped on China's chip tool purchases and what sort of impact the strings that are attached to the CHIPS act has on US companies chip business in China.
$52B spread over five years is a little more than $10B a year which is chump change in the chip industry so negative regulation may have more impact than positive spending on the competitive positioning between the US and China.
The stocks
It goes without saying that Intel's stock is going to get trashed after tonight's performance. We don't even want to review the results as there is not a lot to add. We certainly hope that the company threw everything including the kitchen sink in with all the bad news to try and get it behind them. We also hope they reset numbers low enough that they can make them.
The collateral impact should be significant. This is obviously a negative for chip equipment makers. The only saving grace in tech land is Apple but that doesn't help the chips stocks enough to offset bad news out of Intel.
We also think the Intel news more than offsets any positive spin from the CHIPS Act passage as the passage seemed already baked into the chip stock prices whereas Intel's large miss was not.
Buckle up …it will get ugly!
About Semiconductor Advisors LLC‌
Semiconductor Advisors is an RIA (a Registered Investment Advisor), specializing in technology companies with particular emphasis on semiconductor and semiconductor equipment companies. We have been covering the space longer and been involved with more transactions than any other financial professional in the space. We provide research, consulting and advisory services on strategic and financial matters to both industry participants as well as investors. We offer expert, intelligent, balanced research and advice. Our opinions are very direct and honest and offer an unbiased view as compared to other sources.
Also read:
ASML Business is so Great it Looks Bad
SEMICON West the Calm Before Storm? CHIPS Act Hail Mary? Old China Embargo New Again?
ASML- US Seeks to Halt DUV China Sales
Share this post via: