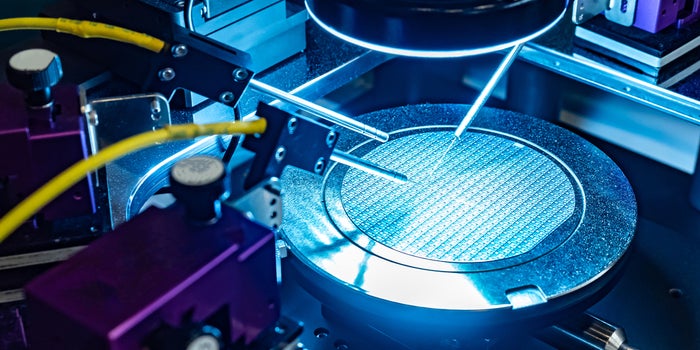 – KLA put up an excellent quarter and Guide
– Rising above the increasing tide of orders
– Confirms $75B capex in 2021 with upside
– Foundry & Logic continue to be the sweet spot for KLA
Business is very very good and getting better
-Revenues came in at $1.8B with EPS of $3.85, all above the range
-Guidance is for $1.855B+-$100M with EPS of $4.08/ These are superb numbers any way you look at it.
– Gross margin was at 62.9% and operating margin of 40.4%
– $585M or 97.8% free cash flow conversion
KLA remains a stand out leader in process control with 53% market share
Both wafer inspection and patterning were up over a third from last year. Surprisingly Korea was 31% versus Taiwan's 22%. The only light area was process equipment which was up only 12% Y/Y, which trailed the market as compared to KLA's core business.
Benefit from EUV rollout continues
KLA continues to see increased business as EUV rolls out at different customers. KLA's 5th generation tools are adopted to help with the increasing roll out.
In our view, the good order news coming out of ASML for tools translates a little bit later to more process control tools for KLA. In our view KLA always tends to follow in the footsteps of ASML's order pattern and it looks very strong.
$75B in WFE capex for 2021?
KLA management suggested that WFE spend in 2020 was about $61B and that 2021 would be up in the low to mid twenties we we take to mean about $75B. This is more or less in line with what we and the rest of the industry are initially thinking. We could see that number finish up higher but right now its a good number to use.
KLA benefits from strong Foundry/Logic
As we have said many times before, KLA is the poster child for foundry/logic spend and that is what we are seeing right now. While memory remains OK, foundry/logic is out performing and will continue to outperform given the perceived shortage and secular growth drivers.
Memory may come back in the latter part of the year, maybe…, but for now it remains in the sweet spot of KLA's business model
Financial performance remains top in the sector
As compared to the rest of the semiconductor equipment group KLA remains the top performer on all financial metrics. Aside from the fundamental growth in the stock price, everything is as good as it gets. KLA retains its ATM machine like cash behavior which is reflected in the stock price.
The Stock
The stock traded down slightly in the after market despite the fantastic report.
As we had projected earlier, there was a high degree of pressure and burden on KLA to put in performance that was well above and beyond expectation.
The problem is that expectation has been growing by leaps and bounds and grew to an unreachable point in our view. It was all but impossible to get to a number that would make the street happy.
In general, we think the group as a whole is at a point where the valuations have to take a rest and catch up with themselves. Valuations are priced well beyond perfection so perfect performance isn't good enough.
We might look for entry points to get in the stock if we had some weakness or other non company specific down drafts.
Also Read:
Lam Research performing like a Lion – Chip equip on steroids
ASML early signs of an order Tsunami – Managing the ramp
It's not a Semiconductor Shortage It's Demand Delirium & Poor Planning
Share this post via: