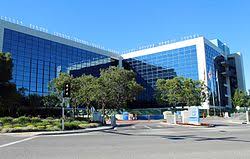 A list of the best and worst CEOs in 2014 was recently published. The good news is that none of our semiconductor CEOs were on the worst list. The bad news is that none of our semiconductor CEOs were on the best list either. Over the holidays I will be writing about the CEOs that made our industry what it is today starting with the largest and most innovative semiconductor company in the world.
Intel was officially founded in 1968 by Robert Noyce and Gordon Moore (Moore's Law) with Andy Grove joining as employee number three. These three gentlemen would also be the first three of only six CEOs over an unprecedented forty six year history. During their thirty year tenure at Intel, Noyce, Moore, and Grove became legends transforming Intel and the entire semiconductor industry into a force of nature that changed the world, absolutely. I would also add Intel CEO number four to that list since Craig Barrett is credited with the now famous Intel "copy exact" manufacturing process that has enabled "Moore's Law" to continue to this day.
Here are brief bios of the first four Intel CEOs. As you can see there is a common thread amongst their education: PhDs from the top technology academic institutions across the United States.
Robert N. Noyce
Intel CEO, 1968-1975, Co-founder of Fairchild Semiconductor
Education: Ph.D in physics, Massachusetts Institute of Technology
Gordon E. Moore
Intel CEO, 1975-1987, Co-founder of Fairchild Semiconductor
Education: Ph.D in chemistry and physics, California Institute of Technology
Andrew S. Grove
Intel CEO, 1987-1998, previously worked at Fairchild Semiconductor
Education: Ph.D. in chemical engineering, University of California-Berkeley
Craig R. Barrett
Intel CEO, 1998-2005
Joined Intel in 1974, served as chief operating officer from 1993 to 1997, president from 1997 to 1998; chief executive from 1998 through 2005; and chairman from 2005 until 2009.
Education: Ph.D. in materials science, Stanford University
Without Intel where would we be today? We would certainly not have super computing power on our laps nor would we be designing SoCs with FinFETs at 14nm. As a hard core computer geek since the 1970s and a semiconductor professional since the 1980s I have a much better appreciation for Intel than most. I do however fear for their future which is why I write what I do. The problems Intel faces today in my opinion started with an MBA. Who exactly thought that putting a finance guy in charge of the most innovative semiconductor company in the world was a good idea?
Paul S. Otellini
Intel CEO, 2005-2013
Joined the Intel finance department in 1974 . From 1996 to 1998, Otellini served as executive vice president of sales and marketing and from 1994 to 1996 as senior vice president and general manager of sales and marketing.
Education: MBA, University of California-Berkeley, 1974; B.A. in economics, University of San Francisco, 1972
Paul Otellini's legacy includes two very defining events:
In 2006 he oversaw the largest round of layoffs in Intel history when 10,500 (10% of the workforce) were laid-off in an effort to save $3 billion per year in costs.
Also in 2006 he passed on the opportunity to work with Apple on the iPhone."

We ended up not winning it or passing on it, depending on how you want to view it. And the world would have been a lot different if we'd done it. The thing you have to remember is that this was before the iPhone was introduced and no one knew what the iPhone would do. At the end of the day, there was a chip that they were interested in that they wanted to pay a certain price for and not a nickel more and that price was below our forecasted cost. I couldn't see it. It wasn't one of these things you can make up on volume. And in hindsight, the forecasted cost was wrong and the volume was 100x what anyone thought."

That was the day Intel "missed" mobile and they have yet to catch up. I remember the rumors swirling Silicon Valley after Otellini's resignation: Would Intel hire an outsider or promote from within? The potential outsider names I heard were impressive but Intel chose Brian Krazinch, a career Intel employee.

Brian M. Krzanich
Intel CEO 2013-Present
Began his career at Intel in 1982 in New Mexico as a process engineer and has progressed through a series of technical and leadership roles at Intel, most recently serving as the chief operating officer (COO) since January 2012. Prior to becoming COO, he was responsible for Fab/Sort Manufacturing from 2007-2011 and Assembly and Test from 2003 to 2007. From 2001 to 2003, he was responsible for the implementation of the 0.13-micron logic process technology across Intel's global factory network. Krzanich also held plant and manufacturing manager roles at multiple Intel factories.
Education:BA in Chemistry from San Jose State University

"14nm is here, is working, and will be shipping by the end of this year" Brian Kranzich IDF 2013 Keynote.

As a career semiconductor manufacturing professional, how was Brian not aware of the 14nm yield challenges? So far all that I have seen is organizational cutting and pasting and a whole lot of rhetoric about how Intel can go where no other company can go. What am I missing here? Will someone please argue for his leadership skills and why he is the best person to lead Intel into the next generation of semiconductor innovation?

Also Read: Intel has Another First for 14nm Production!
Share this post via: