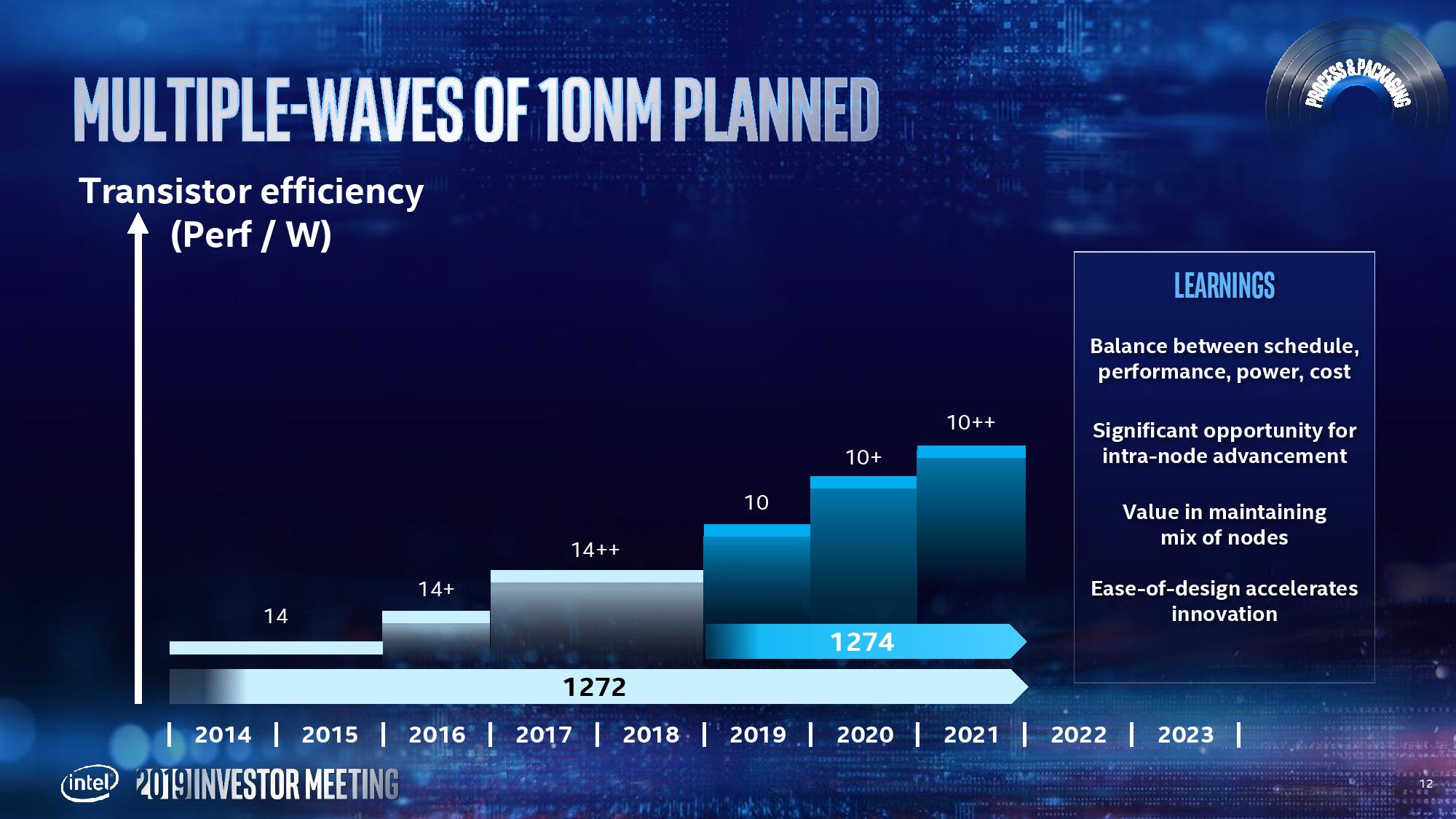 Now that the dust has settled and I'm out of cronovirus quarantine let's talk about the Intel and AMD conference calls. Unfortunately, the Intel and AMD marketing teams are still outpacing engineering so it is difficult to write something serious but I will do my best.
Spoiler Alert: Both CEOs disappoint.
First an Intel 10nm update:
"In client computing, we are seeing excellent momentum for our first 10 nanometer mobile CPU, Ice Lake, with 44 system designs already shipping. In Q4, we ramped our 10 nanometer production and continue to see yields improve. We are planning nine new product releases on 10 nanometer this year, including our next-gen mobile CPU, a 5G base station SOC, an AI inference accelerator, our first discrete GPU and Xeon for server, storage and networking."
Not bad for a node that was "rumored" to be cancelled. Lesson learned, I hope. Remember, Intel attempted a 2.7x density increase for 10nm which led to serious manufacturing challenges.  Intel 7nm with EUV will be back to a 2.0x density target.
"Across our 14 and 10 nanometer nodes, we are adding 25% wafer capacity this year to deliver a high single digit increase in PC unit volume. This will enable us to meet market demand, deliver our 2020 financial plan and increase inventory to more normalized levels."
In the second half of 2019 I had heard rumblings amongst the supply chain that AMD was getting design wins in client computing due to the Intel 14nm shortages. Whether these design wins get into production or not I don't know but the window for AMD certainly is open in 2020. Intel is again upping capacity but that will not calm the supply chain until later this year.
"In 2019, we generated $3.8 billion in AI-based revenue. The AI market opportunity is expected to be $25 billion by 2024 and we are investing to lead with a strong portfolio of products."
Intel has CPUs, GPUs, FPGAs, and AI specific silicon. How is AMD, or anybody else, going to compete with Intel in the cloud? Except maybe the cloud companies themselves once they ramp up the latest in-house silicon. Even so there will still be an Intel CPU inside for the software stack, house-keeping,  etc…
"We are also on track to deliver 10 nanometer-plus this year, our first performance upgrade on 10 nanometer. Our 7 nanometer process remains on track to deliver our lead 7 nanometer product, Ponte Vecchio, at the end of 2021 with CPU products following shortly after in 2022."
Translation: Intel 7nm HVM in 2022. AMD will be shipping TSMC 5nm in 2022 so again we will have process parity amongst the giants, similar to Intel 10nm vs AMD 7nm. This gets Intel back to the two year tick-tock cadence. Tick is a new process, tock is a new architecture, if you count 10nm HVM for 2020 and 7nm HVM for 2022.
In the meantime, TSMC and Apple will deliver industry leading 5nm SoCs this year and 5nm AMD CPUs will probably start to appear in 2021. It will be interesting to see how Intel 10nm++ stacks up against TSMC 5nm. I will check on that during SPIE later this month.
In the Q&A Intel once again said they are not outsourcing CPUs so the TSMC and now GF outsourcing rumors are click-bait. Seriously, AMD 14nm is GF so why would Intel even go there?
I wish there was something good to say about the AMD call but there isn't from my point of view. Just the same rose colored glasses and promises for a better tomorrow. If you disagree hit me up in the comments.
One thing I did hear in China is that their home grown x86 CPUs are doing better. In 2013 VIA Technologies created a joint venture (Zhaoxin) with the Shanghai Municipal Government. It started with a single core at TSMC 40nm, 4 cores at 28nm, and is now on 16nm with 8 cores. The 7nm version has already been taped out and I'm sure they will continue down the TSMC process node road map.
From what I am told this will hit AMD based laptops in China before Intel but the Made in China semiconductor initiative is coming, absolutely.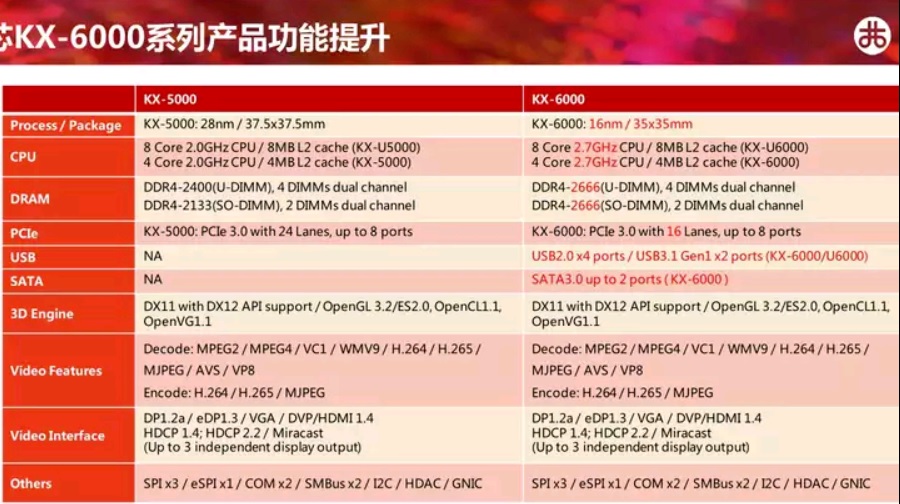 Share this post via: