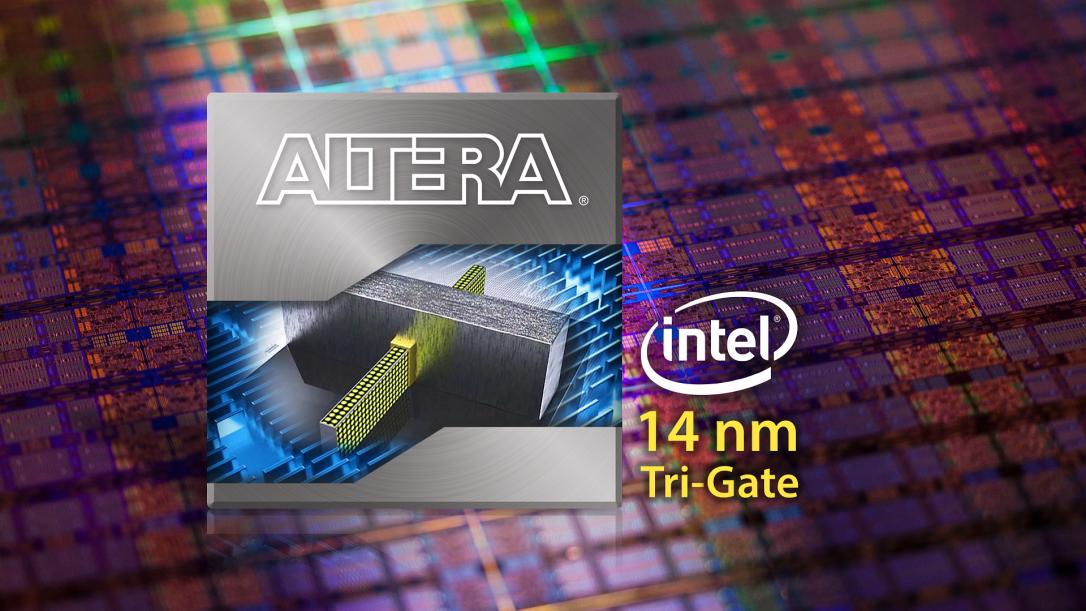 The announcement today that Intel will be a Foundry for Altera at 14nm is a significant turning point for the Semiconductor Industry and Intel's Foundry fortunes of which the full ramifications are not likely to be understood by analysts. As a long time follower of Intel and a former co-founder of an FPGA startup (Cswitch), it has been surprising to me that Altera and Xilinx had not signed on with Intel at 22nm two years ago after the two ended up sharing space at TSMC. Although perceived to be in balance, the two FPGA players have had opportunities to sway the market in their direction and now I believe there is an opportunity for an Altera breakout.
For many months I have argued that as the world turns mobile Intel's future is tied to its Foundry. The x86 legacy client and the Growing Data Center will fund this move as Intel remains cash flow positive and profitable. In addition, Intel appears to have unlimited access to the debt market to create deals that are attractive for new customers. The "Mobile Foundry" will ramp to billions of units across a multitude of suppliers which in the end could be an order of magnitude larger than the roughly 400MU PC TAM, albeit at smaller die sizes.
There is however another growth market whose significance is under appreciated and yet could reshape the semiconductor field on the High Speed Communications side of the equation. The roping in of Cisco and Altera as Intel's first major foundry customers is intriguing in that neither is a competitor of Intel and the combined could end up sharing key IP that accelerates growth at the expense of other communication suppliers.
As part of the 14nm bring up, there will be a common focus on building high performance, low power, dense SRAM blocks as well as next generation high speed Serdes, Memory Interfaces, Ethernet and PCI express interfaces. Imagine all of them shared such that compatibility will be guaranteed between Intel, Cisco and Altera chips used to build 100G/400G systems as well as High Performance Computers. Also consider that early 14nm Altera FPGAs will be used by Cisco and Intel in the development of systems with a Hard Copy Path to production ASICs.
It has been the goal of Xilinx and Altera for several years to be able to not only be the prototype vehicles for Cisco, Huawei, Ericsson and others but also to enter high volume production. However, this is usually reserved for ASICs or networking ASSPs from the likes of Broadcom. If, however Intel provides a two-year plus process lead over the likes of TSMC, then it can be argued that the economics tip more in the favor of Altera in some of these situations.
In addition to the above, I suspect that at 14nm, Altera will be willing to lay down more hard blocks of IP that are extremely area and power efficient. At 28nm both Xilinx and Altera were wary of making the move for fear of selling parts that were hampered with extra logic that went unused and therefore not valuable to end customers. If Altera gains a 2X or more advantage, expect them to come with more hard IP that is feature rich and yet can undersell their rivals.
The business model for the Altera-Intel Foundry deal to me is intriguing. An analyst contacted me and asked if Intel would have to sell wafers at 40% margins. I think not. Rather this model will allow Intel to sell wafers at 60%+ margins in year one of an FPGA ramp, which is typically low in volume and then slide in scale to 50% over the products lifetime. One should remember that Altera and Xilinx sell their high-end parts for thousands of dollars during the first year of prototyping. If they end up paying Intel $300 or even $500 per chip, it is worth it has they themselves usually gain over 70% in margins and are targeting for design wins that lead to higher volumes.
Finally, it is important to note again that traditional legacy foundry where the IP is provided by the Fab is much different than the direction Intel is headed. In some cases the customer will bring their own IP and in other cases, Intel will gladly collaborate in order to get a lead on the same IP as in the case of Serdes. The agreement with Altera is significant for the performance side of Intel's foundry business, however, the level of Capex that Intel has signed up for in 2013 suggests that there are more, much higher volume announcements to come and these must come from the Mobile side of the compute equation.
Full Disclosure: I am long AAPL, INTC, QCOM, ALTR
Share this post via: