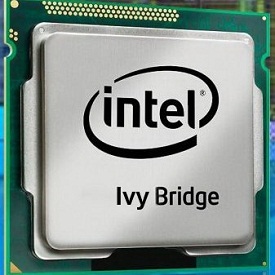 Since November of 2011 when Intel preannounced it would come up short in Q4 due to the flooding in Thailand that took out a significant portion of the HDD supply chain, the analysts on Wall St. have been in the dark as to how to model 2012. Intel not only shorted Q4 but they effectively punted on Q1 as well by starting the early promotion of Ivy Bridge ultrabooks at the CES show in January. Behind the scenes, Intel made a hard switch to ramping 22nm production at three fabs faster than what is typical in order to cross the chasm and leave AMD and nVidia behind. But that is not all, I believe Paul Otellini will take considerable time discussing the availability of wafers at Intel relative to that of TSMC and Samsung in supplying the demands expected to come from this years' Mobile Tsunami.
As mentioned in previous writings, the capital expenditures put forth by Intel in 2011 and expected in 2012 point to a company that expects to nearly double in size (wafer capacity) by end of 2013. The single digit PC growth and mid-teen server growth can not soak up all the new wafers. It has to come from another high volume segment. I have speculated that it is Apple and other tablet and smartphone OEMs. In rough numbers it would be on the order of 400MU of mobile processing capacity. Or it can be a combination of processors and 3G/4G silicon. Either way, it was a big bet on Intel's part to go out and expand their fab footprint.
In the last few weeks there have been a series of articles on this site and in EETimes that at first argued TSMC was having yield issues at 28nm. As time as gone on, it appears that it was not yield issues but capacity or lack thereof. TSMC's customers made forecasts two to three years ago, during the worst part of the economic crises that did not account for the step function increase in demand for leading edge capacity to service our Mobile Tsunami build out. The difficulty of any foundry is to modulate the demands of multiple inputs. TSMC has to be aware of double counting that leads to four or five vendors expecting to own 200% of the ARM processor market or wireless baseband chips. Intel, however, did make the bet but probably based on the strength of their process technology.
But there are intriguing questions on Intel's side as well. For the past year, I have observed and noted that the ASPs on Intel chips no longer fall every 6 to 8 weeks like they did in their old model. It was part of the strategy to keep competitors gasping for air to keep up. It seems to say that they can set prices at will.
Even more interesting is the fact that the first Ivy Bridge parts to be introduced are in the mid to high-end range which is different than what they did in the past. The low end Ivy Bridge will not arrive until late Q3. This says there is either very high demand for Ivy bridge or they can't build enough or both. Ramping production on three fabs means a lot of wafers are headed down the line with the goal of getting yield up sooner. Is the 22nm trigate process one that inherently have lower yield? If the answer is that Intel will get into high yield mode this summer, than they have the flexibility of selling FREE $$$ Atoms into the Smartphone space with the goal of attaching higher ASP based 3G/4G baseband chips – this is my theory as to how they ramp revenue starting late 2012 and through the 2013 year, which is before TSMC and Samsung can catch up on 28nm capacity. Apple, who just launched their new iPAD with the A5X built on the antiquated 45nm process will be taking lots of notes today.
FULL DISCLOSURE: I am long INTC, AAPL, QCOM, ALTR
Share this post via: