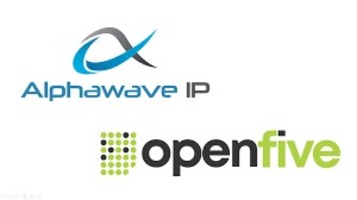 Alphawave IP has agreed to acquire OpenFive, a SiFive business unit (formerly Open-Silicon) for $210m in cash. Having spent many years in the ASIC business which included working with Open-Silicon, Alphawave, and OpenFive here is my perspective on the acquisition:
This acquisition accomplishes two things: First it trims down SiFive as they march to IPO. In concert with this acquisition SiFive raised an additional $175M which earned them a more than $2.5B valuation, doble unicorn status, which is a first for a semiconductor IP company.
Last year it was rumored that SiFive was in acquisition discussions with Intel, which I can confirm, but the valuation was too high. Intel CEO Pat Gelsinger has a strong acquisition background and has many opportunities. He also passed on Globalfoundries for the much smaller Tower Semiconductor which I think was an excellent move for both companies. GF's IPO is booming and Israel based Tower Semi is a perfect fit to run the Intel Foundry business. The same goes for this acquisition. SiFive will successfully IPO and Alphawave IP will do quite well with the ASIC experts at OpenFive. This is one of the rare 1+1 = 3 semiconductor acquisitions, absolutely.
With OpenFive, Alphawave now competes in the multibillion dollar ASIC business with the likes of Marvel, who acquired the ASIC business from GF and eSilicon, and Broadcom who has the Avago/LSI Logic ASIC business.
You will also see Alphawave come out with standard products (my opinion) like Marvel and Broadcom putting them in the chip big leagues. Thanks to OpenFive, Alphawave expects to hit $500M in 2024 and I expect them to hit $1B not long after that. Yes, this acquisition is that good and I am sure there are more acquisitions to follow.
Alphawave and OpenFive did a much more detailed press release than we usually see for events like this so it is definitely worth a read. Here is the link to the PDF and some highlights:
This acquisition will nearly double the number of connectivity-focused IPs available to Alphawave customers from 80 to over 155 and will provide customers with a one-stop-shop for their bundled connectivity needs in the most advanced technologies at 5nm, 4nm, 3nm and beyond. This will include an expanded die-to-die connectivity portfolio that will accelerate chiplet delivery capabilities to customers. Alphawave has also licensed RISC-V processor IPs from SiFive as part of the transaction.
OpenFive's proven silicon development team enables Alphawave to offer leading edge data centre and networking custom silicon solutions as well as enhancing its chiplet design capabilities. This accelerates Alphawave's strategic goal to scale revenues by monetising its leading connectivity IP not only through IP licensing but advanced custom silicon design.
The combination of Alphawave's leading high-speed connectivity with OpenFive's IP portfolio is expected to generate material revenue synergies through bundling of IP and integrated IP sub-systems as well as leveraging the two companies' respective strengths to win complex custom silicon design wins at leading edge process nodes.
The transaction will be immediately EPS accretive to Alphawave. Forecast FY 2023 revenue for the combined group is anticipated to reach between US$325m to US$360m with a path to a yearly revenue run rate of over US$500m in 2024. 2023 adjusted EBITDA margins for the group are expected to be between 32-36% with 2025 adjusted EBITDA margins between 40-45% as revenues exceed US$500m.
My good friend Paul McLellan and I wrote up the history of the ASIC business in our book "Fabless: The Transformation of the Semiconductor Industry". Chapter number two "The ASIC Business" includes a brief history of two pioneering companies VLSI Technology (now part of NXP) and eSilicon (now part of Marvell).  It is interesting to note that like many semiconductor market segments the ASIC business has come full circle and will boom again. But instead of the fabless transformation powering the ASIC business it will be domain specific chips by system companies, absolutely.
Also read:
Demand for High Speed Drives 200G Modulation Standards
The Path to 200 Gbps Serial Links
Enabling Next Generation Silicon In Package Products
Share this post via: