Double ordering, overheating of semiconductor sector, inflation, growing stockpiles = trouble ahead
The chip industry is on course for an inventory correction in the second half of 2022 or early 2023 with steep inflation, signs of end-user demand slowing, and companies building stockpiles among the causes.
This is according to a report from analysts at Jefferies Group, which advises investors on where to place their bets. And seemingly the smart money isn't currently on all suppliers in the semiconductor sector.
Infineon and STMicroelectronics, for example, were de-rated by the Group in February to an "underperform recommendation." It said today this was in the expectation that the share price of those companies wobbles before calendar year-end "as they price-in likely earnings cuts in 2023 from an inventory correction."
"This cautious view has been further reinforced," Jefferies added, by "rising inventories in the supply chain in Q1, decelerating demand in multiple segments, continuing order strength at chip vendors despite slowing demand and factory lockdown [and] a weakening macroeconomic backdrop."
PC and smartphone shipments so far in 2022 are more modest than during any quarter in the prior 24 months, when consumers rushed to buy new devices to manage through lockdown. IDC said last month global sales in calendar Q1 were down
5.1 percent year-on-year
to 80.5 million units, albeit against a very strong comparison period.
The picture of global phone sales wasn't any better: shipments dropped 11 per cent to 311.2 million units in Q1,
Canalys estimated
.
As if to sum up the situation, China-based Semiconductor Manufacturing International Corporation said recently that demand for computers and handsets had dropped "
like a rock
."
Stocks of PCs are continuing to build, despite the slowdown of shipments into the channel. The average number of days of inventory in December at Dell, HP, Acer, Asustek and Lenovo was 52.7, it went up to 62.1 in March and is on track to rise to more than 70 days in Q4 – more than 20 percent higher than a peak in 2016 that precipitated a market downturn.
In the automotive industry – where global car sales declined year-on-year in Q1 – days of inventory was 52 days in Q1 and is expected to be more than 60 days in Q4, over 50 percent higher than the pre-2021 average. This sector, as we've noted on occasion, has suffered more than most due to its inflexible supply chain. Manufacturers cancelled chip orders early in the pandemic and found themselves at the back of the queue when they re-ordered.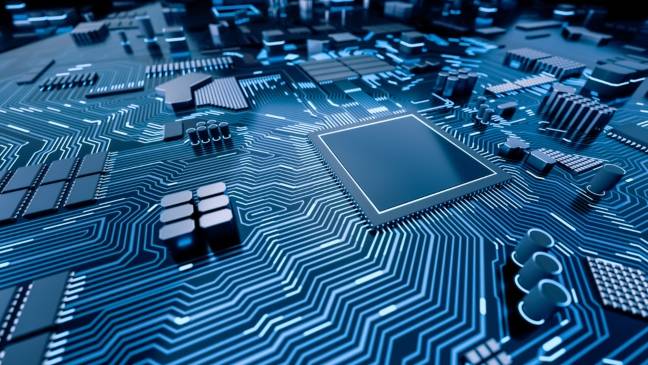 Double ordering, overheating of semiconductor sector, inflation, growing stockpiles = trouble ahead
www-theregister-com.cdn.ampproject.org
Also read:
Semiconductor Crash Update