It's January so time to give you another summary of what I've found at CES 2021 about new cycling products that have electronic content. During the pandemic in 2020 we've seen a surge in sales for bicycles, e-bikes, spin bikes and trainers as people wanted a simple way of getting around town running errands, or for fitness purposes.  I've continued my schedule of four rides per week, reaching 13,384 miles on a road bike, so follow me on Strava.com to keep fit and stay in touch. On rainy days I cycle indoors and use a Tacx Neo 2T smart trainer running the Zwift app and talk with my buddies using the Discord app.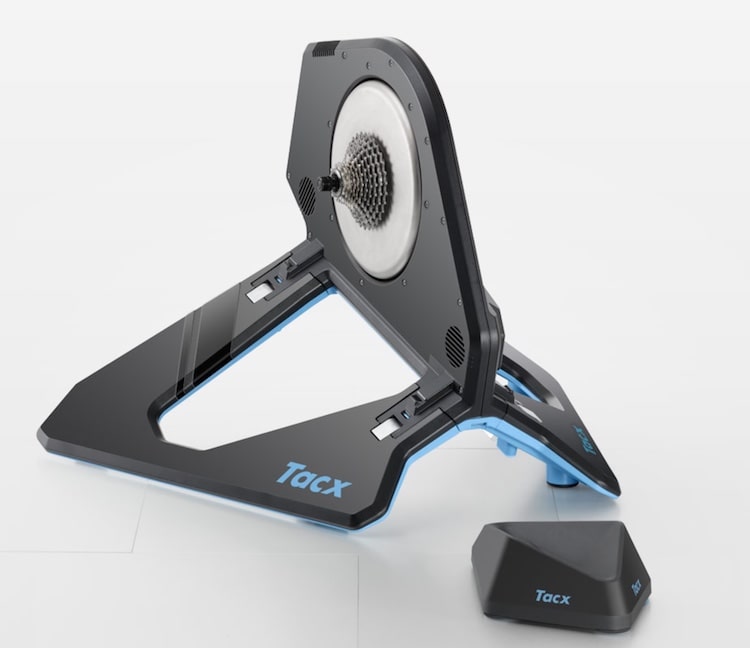 The Tacx smart trainer uses rare-earth neodymium magnets and electricity to create variable resistance, while most other trainers use a belt connected to a weighted flywheel for resistance. The Neo is calibrated one time at the factory for power readings, while other trainers require calibration on a regular basis. With the Neo you remove the rear wheel of your own bike, then place the bike onto the trainer, a quick process taking under a minute of time.
Smart Spin Bikes
Peloton is probably the best-known brand out there for what I call smart spin bikes, because they allow you to stay fit at home while being connected via the Internet with a live or recorded instructor to stay accountable while pursuing fitness goals. But if you've ever jumped onto a spin bike, you quickly realize that it feels nothing like a real bike, because it's stationary and you don't get to steer or balance or sway.
Nautilus has their own smart spin bike called the Bowflex VeloCore, and on the surface it looks a bit like the Peloton, but with one big difference: the bike actually sways side to side as you ride, just like in real life, so the feeling is more natural.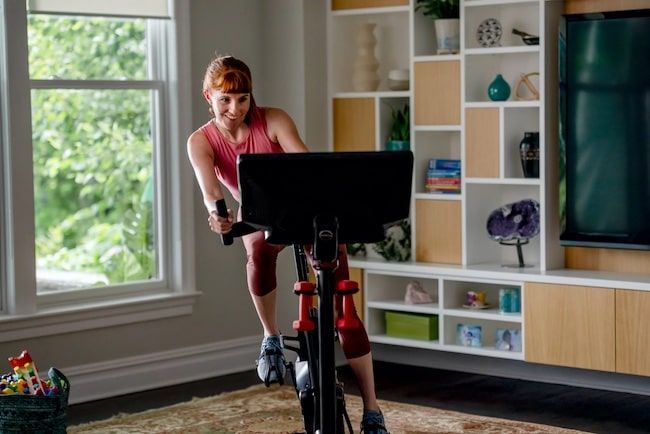 Myx Fitness has a spin bike similar to Peloton called the Star Trac, along with heart rate monitoring. After paying $1,199 for the bike, you subscribe to online classes for $29/month.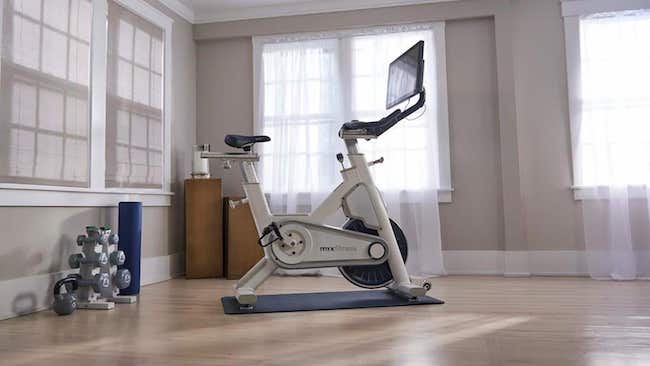 e-bikes
This category remains the fastest growing segment again in cycling for 2020, so expect more choices in 2021 if the supply chain can actually deliver enough units during the pandemic shortages.
From Italy we have VAIMOO, an e-bike sharing system that is a CES 2021 Innovation Awards Honoree, and they offer e-bikes, charging stations and an app to control the service.
Every e-bike needs to be charged, and most companies provide you with a wall charger unit that is quite large and clunky, except that this new company called Wise-Integration is using GaN technology for their ultra-compact e-bike charger.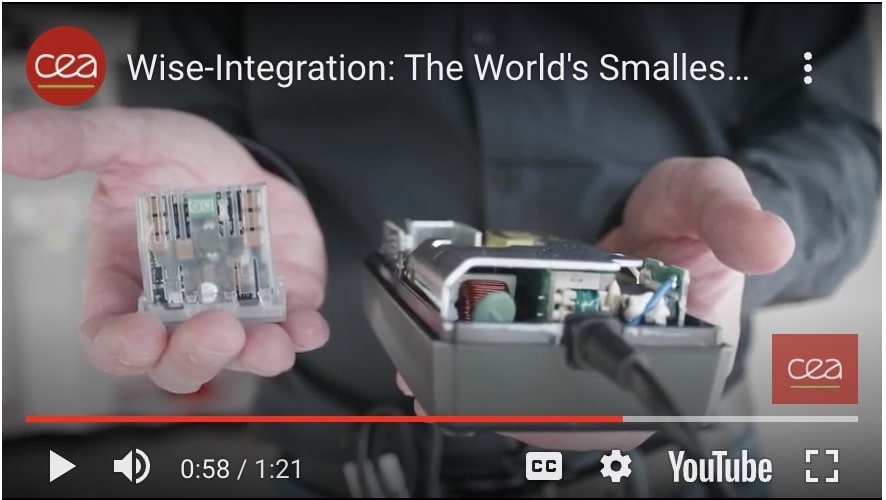 Ever want to convert your existing bike into an e-bike? Well, there's a company called CYC Motor Ltd. that has an electric motor assembly add-on that could work with your frame, and it's called the X1 Pro Gen 2, priced at $1,093, but the complete conversion will be closer to $2,000.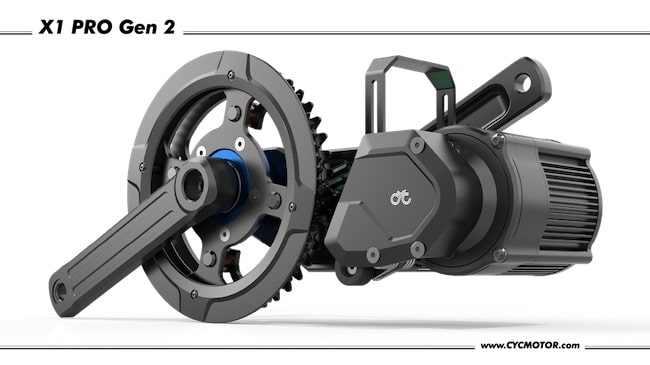 Bike Computers
I've used many models over the years: CatEye Stealth 50, Garmin 520, Garmin 820 and my latest is the Wahoo Elemnt Bolt. Even car maker Bosch has entered this field with the Nyon computer, sporting a big, color display, all refined for the e-bike experience.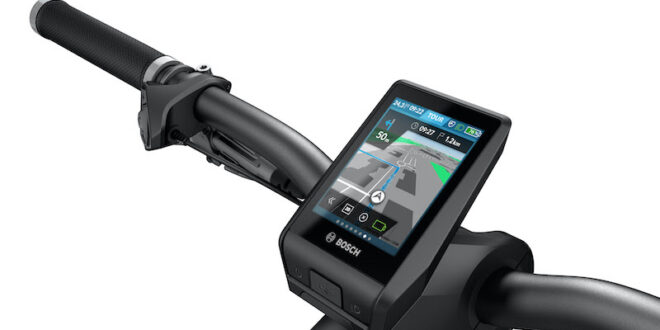 Mio has two GPS-based, color bike computers dubbed the Cyclo Discover and Cyclo Discover Plus, with a unique feature called NeverMiss to show you something worth stopping for. The maps are only ready for European customers to start out with, so stay tuned for maps in the rest of the world.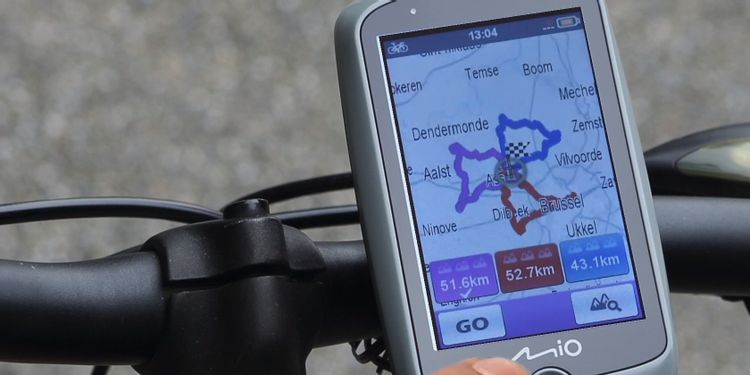 Bike Locks
How about a bike lock that you open with your fingerprint, so no more keys or remembering a sequence of numbers to open up your lock? Well, Hampton Products has the BenjiLock that reads your fingerprint to open it up. Cool.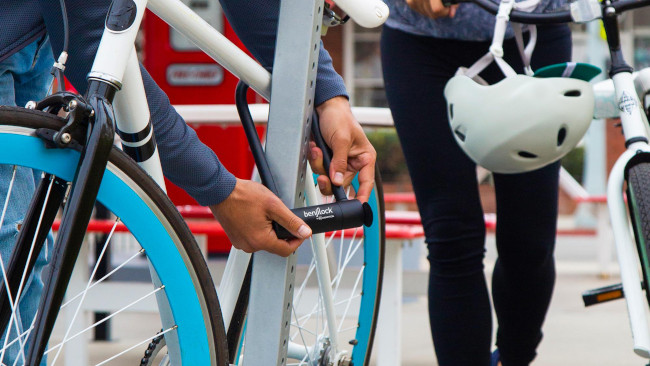 Smart Helmets
One of my cycling buddies rides with a helmet that has rear-facing flashing lights, and it really does look more visible than the typical seat location for a rear light. LIVALL has gone beyond that by adding automatic fall detection to trigger a text message to emergency contacts, and brake warning lights. Garmin has had crash detection and text messaging in their Edge series of bike computers for several years now, but the only complaint that I hear is that their system produces false triggers if you suddenly brake. These smart systems rely on MEMs sensors to detect g-force changes.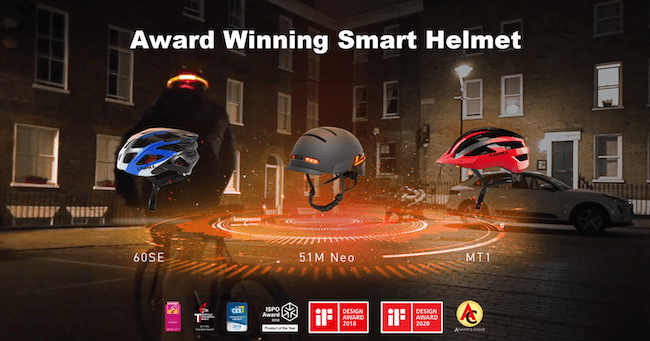 When I cycle indoors on my smart trainer, I will often use the free Discord app to talk with my buddies. For outdoors there's a company called Sena with a smart cycling helmet called the R1 that also supports group intercom.
Other Stuff
Let's say that you're cycling and are listening to music in one ear (for safety) and want to change the volume, skip the song, or answer a phone call? ArcX has a new device that is a ring that fits on your index finger and is controlled by your thumb, so your phone stays in a pocket or jersey.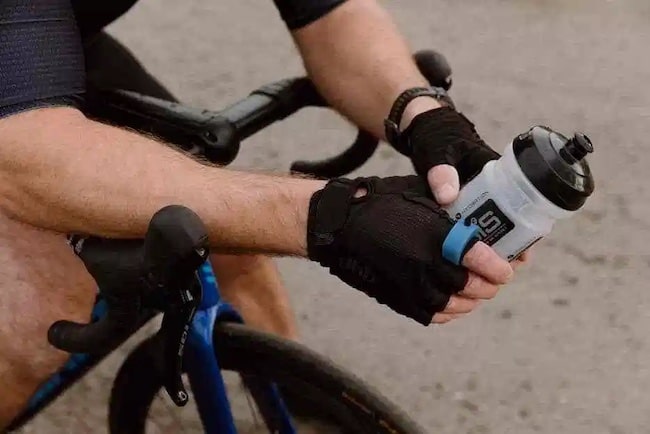 Listening to music while cycling and still hearing the sounds of approaching cars is important for safety, so with the JBuds Frames you can attach this pair of wireless speakers to your existing cycling glasses.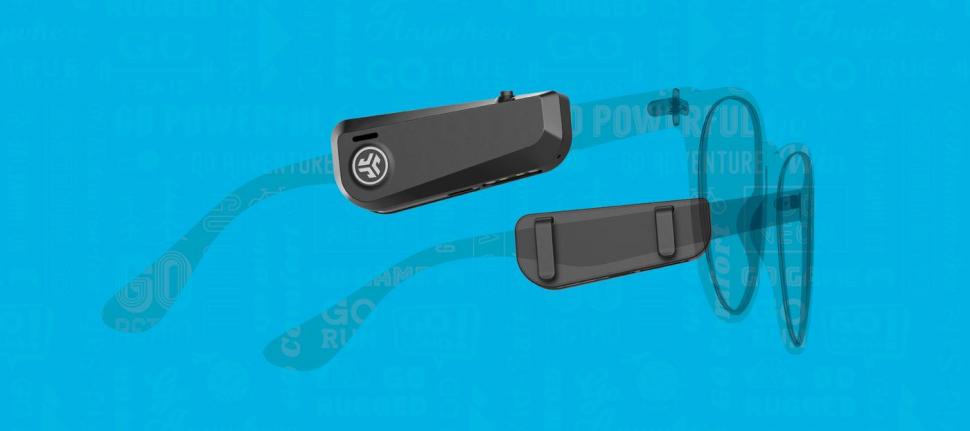 Knowing your heart rate is important for fitness types and racers who like to know which zone they exercise in, and can train in certain zones as part of a program or know during a competition how close to maximum they are currently at. Scoshce has a heart rate band that fits on your arm, while I use the more traditional chest strap style.
My road bike has a computer mounted out front of the handlebars displaying lots of real-time data: Speed, RPM, Power, Heart Rate, Distance, Time of day, Elevation. The thing is that I have to glance downwards to view it, so my eyes are momentarily off of the road, causing safety issues. Well, Julbo has a new eyewear with heads-up display, so no more glancing downwards at  the bike computer.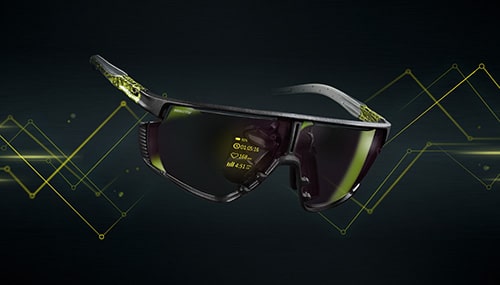 Cyclists share the road with motorists, so being seen on a bike is a big deal to avoid collisions and staying alive, and thanks to Panasonic Automotive there's a new 4K-resolution Augmented Reality (AR) Heads Up Display (HUD) that identifies cyclists and places a bright Yellow icon on top of them: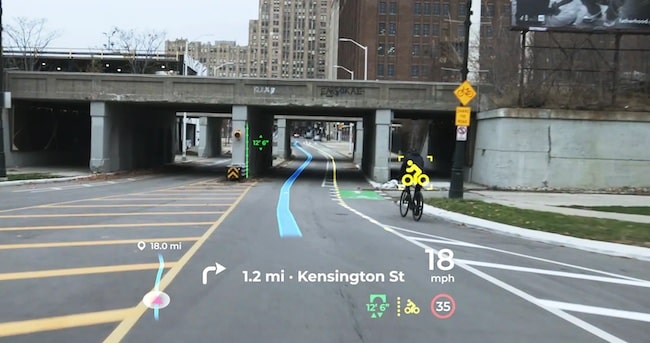 EyeNet is an app for motorists, cyclists and others on the road to alert when a collision may happen, each person just needs a smart phone and cellular connection.
In the opening paragraph I talked about virtual cycling indoors with a smart trainer, and from Taiwan comes a virtual cycling app called WhiizU that looks a lot like Zwift.com, the leading indoor platform. You connect your bike to a smart trainer, run the app, customize your avatar, select a route, and enjoy virtual scenery along the way.
Tuya helps OEMs build electric scooters, e-bikes, etc. quicker by providing the Bluetooth, NB-IoT, GPRS and LTE Cat 1 infrastructure in one place.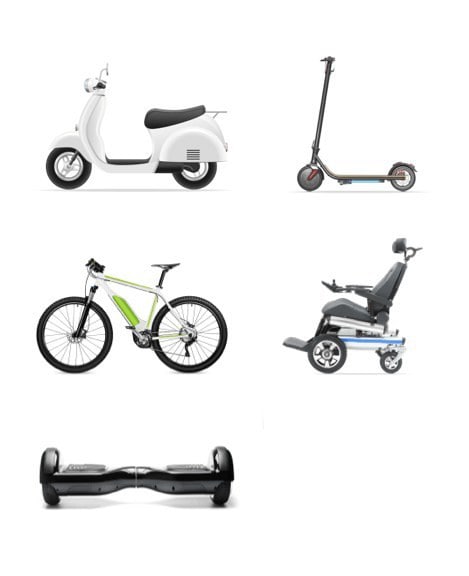 Tome Software, Ford, Trek Bicycle, Hammerhead, Specialized, SRAM, Shimano and Bosch are trying to form a bicycle-to-vehicle (B2V) group with technology using Bluetooth 5 to alert motorists of bicycles nearby. Read their Press Release.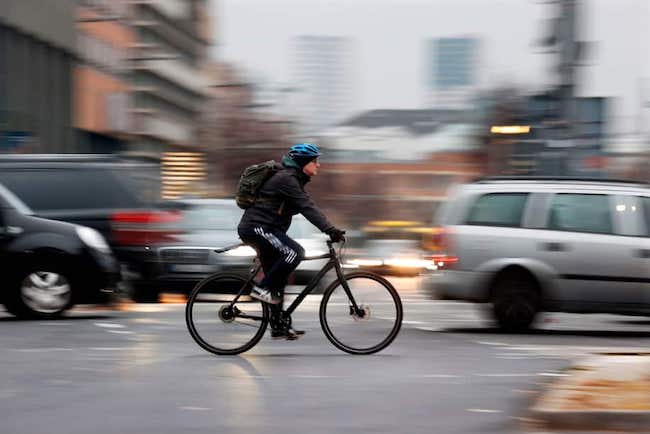 Biking, running, rowing and strength training in a combined indoor machine called Transformer hails from Stride. I just use my Tacx Neo 2T for indoor cycling, but this new product starts looking like a serious home gym foundation.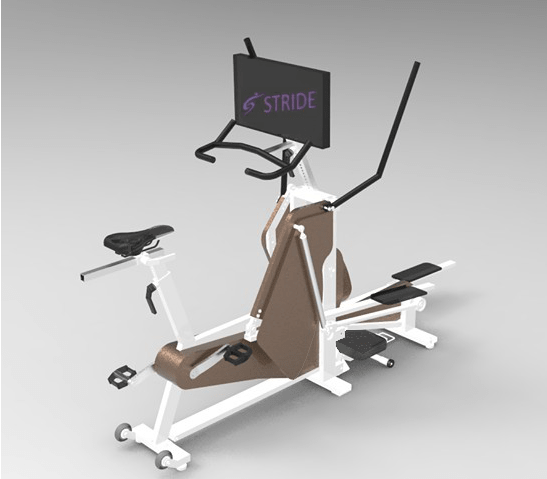 I ride using 10 battery-powered devices, so the Wheelswing-VOLT caught my attention, because it's a way to dynamically generate electricity while you're moving on the bike. The generator fits onto your front wheel, but doesn't make direct contact with the rotating wheel by using magnets instead. As a weight-weenie I would use it, but I can see commuters using it.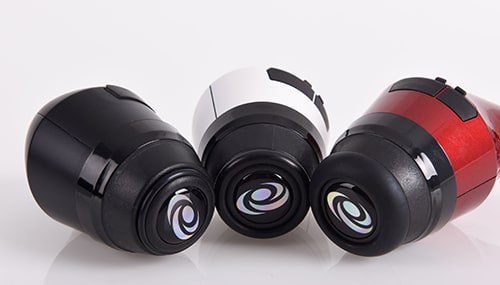 Previous CES Posts about Cycling
Share this post via: