It's a new year, so time to share with you all things cycling being shown at CES. Yes, most of CES is devoted to new TV displays, futuristic automobiles, all things 5G, laptops and mobile phones, but there's a growing segment of consumer products for fitness, and cycling happens to be my fitness passion. Riding a bike is good for the planet, because it has zero emissions and improves your fitness at the same time.
Smart Lights
ConnectLab created DOTS.bike that combines several safety features into a single device that connects to the seat post and is controlled by an app on your smart phone:
Brake and Rear Light
Real time GPS location
Impact detection and help alert
Fallen bike detection
The high-end Garmin cycling computers (820, 830, 1030) have the last three features, but at a higher price point. GPS used to be an exotic feature, but thanks to semiconductor IP companies, this feature is making its way into many interesting products. MEMS sensors enable the crash detection.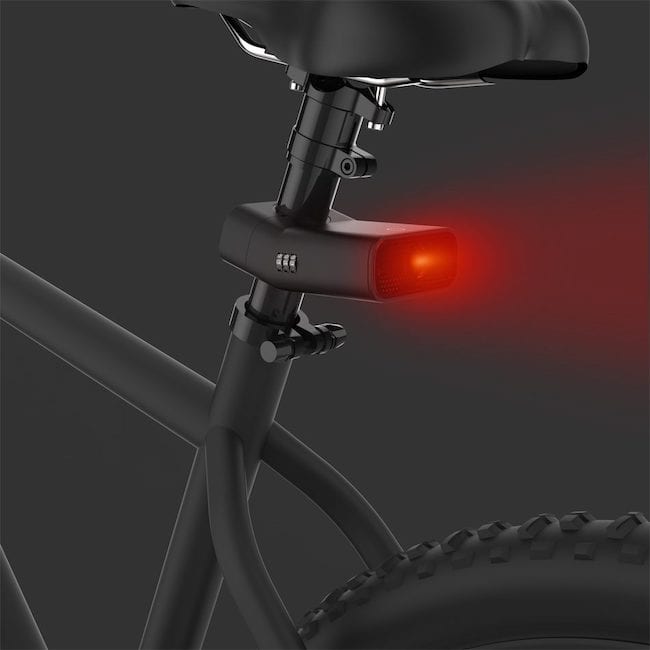 With Smart Mimic you can track your bike, without paying a data fee. There's also an alarm to thwart would-be thieves.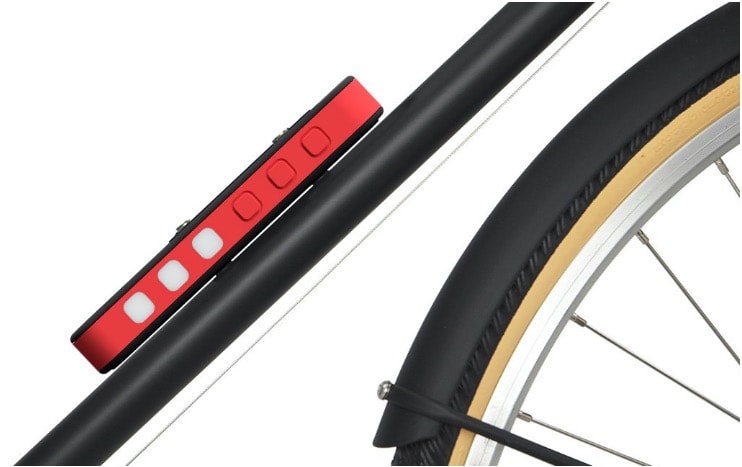 The Invoxia theft detection device has a convenient app that alerts you whenever your bike starts moving and you aren't on it, then you can track where it is. Because the device looks just like a rear light, it doesn't look like a GPS tracking device.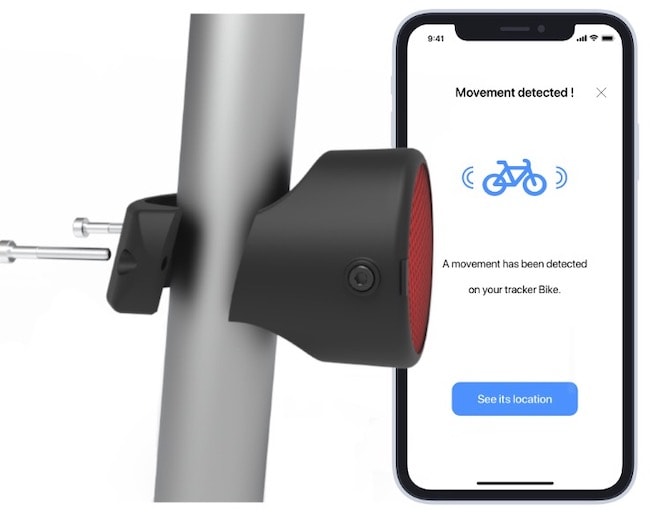 Rothem gives you a backlight, HD camera, radar, speakers and a mic. It connects with an app on your smart phone, telling you how close approaching traffic is. In the event of a crash, your video evidence is uploaded into the cloud automatically.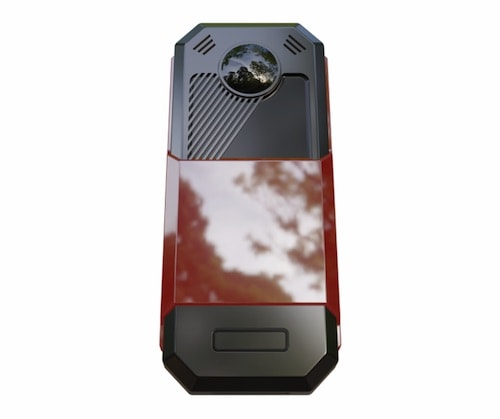 Smart Helmets
I cycle with a guy that has a helmet with built-in lights, and it certainly does dramatically improve his visibility to motorists, always a smart and safe thing on the road.
Front and rear lights, turn signals, be seen and stay safe, from Zonsou. I'm not so sure about tilting my head to signal a turn though.
Safe-Tec has lights built into their newest helmets, plus Alexa for hands-free voice control of media.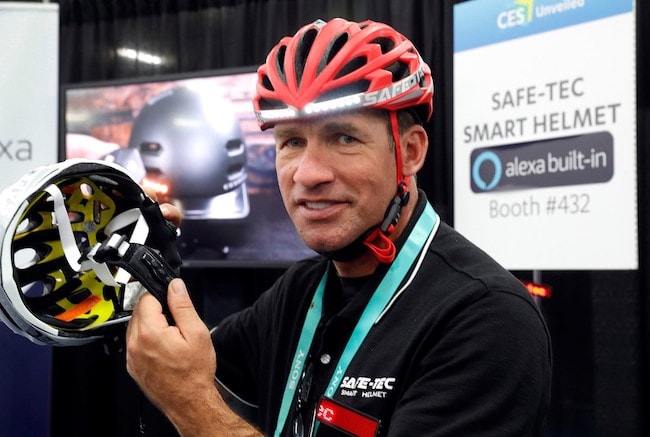 With the LIVALL smart helmet you get front and rear brake warning light, auto-off, anti-theft alarm, fall detection, phone integration, voice navigation and stereo speakers, whew.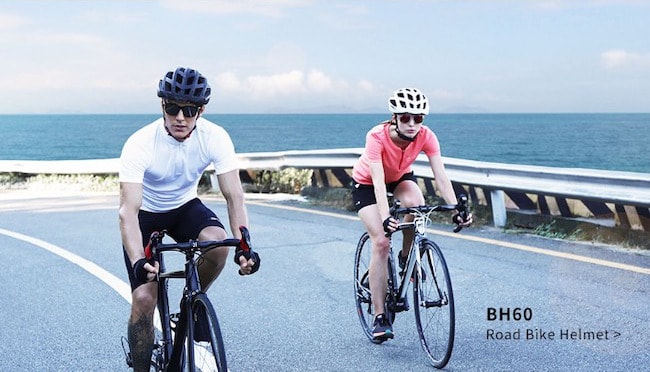 With Cosmo Ride you get a detachable light that connects to the rear of the helmet, then you wirelessly control the signaling from your handlebars.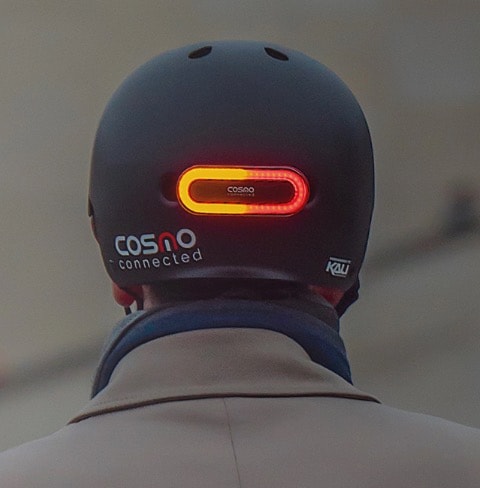 eBikes
Another big year for this product category where vendors add a battery powered electric motor, enabling cyclists to enjoy their spin with less physical effort. Uses span from urban commutes to even mountain biking, with cargo bikes thrown in for good measure. Some of my road cycling buddies are getting e-bikes for their spouses, so that both of them can ride together at the same pace.
The first generation of e-bikes were simply retrofitted bikes with clunky looking external batteries and motors, but today we see vendors like eflow that have totally hidden most of the electric components into the frame, giving a much nicer viewing experience.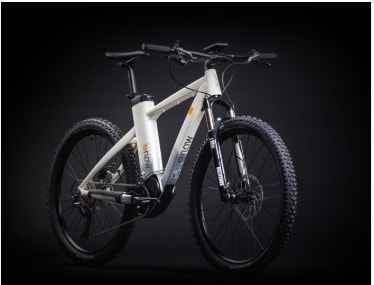 Want something electric and very small? Look at Hongji.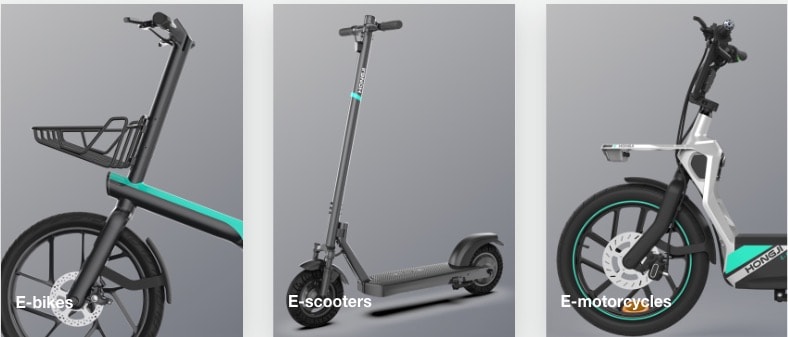 Another tiny e-bike comes from QM Wheel, most attractive to city dwellers and others that value how little space it takes up for storage.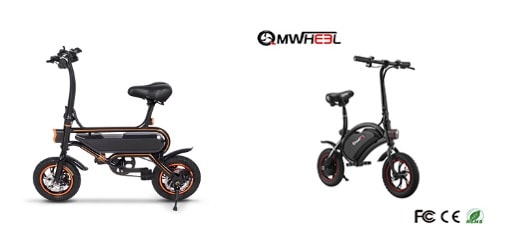 The most artistic-looking, foldable e-bike comes from Smacircle.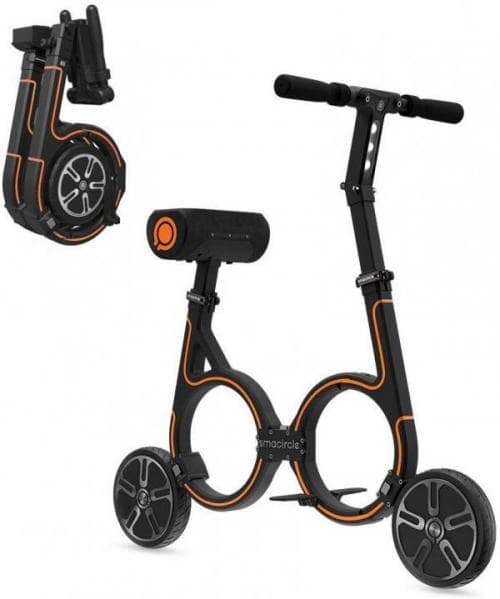 Coleen has a sleek design, along with hidden battery, the new breed of e-bike designed from the ground up.
Panasonic's e-bike looks more like the retrofitted classical commuter bike.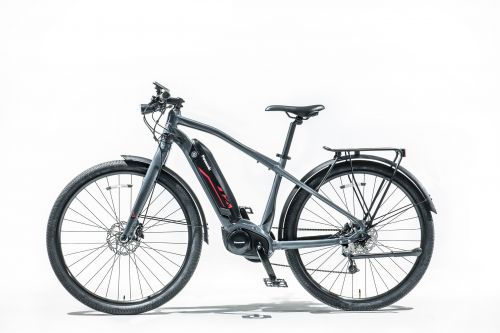 Cargo e-bikes are a thing, even here in Portland we see many cargo bikes delivering goods in a green way.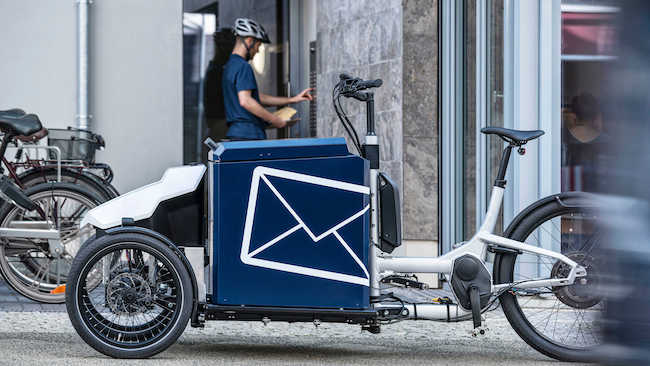 The Measy cargo e-bike has an out-front storage area and looks less boxy.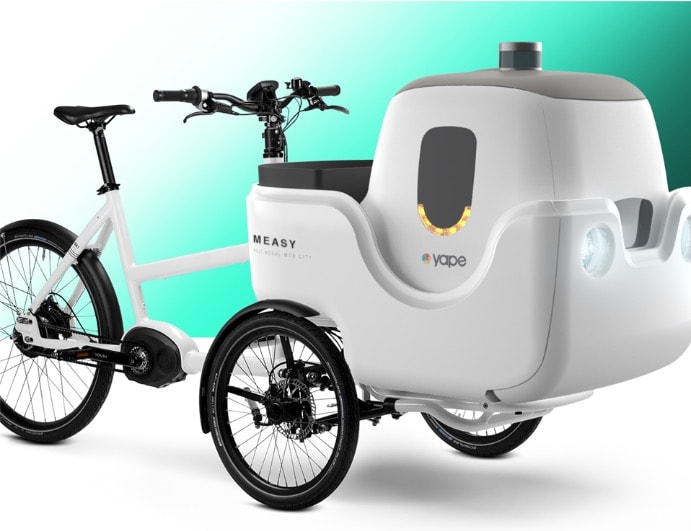 If you just want to buy the integrated motor and battery setup, then get in touch with Brose.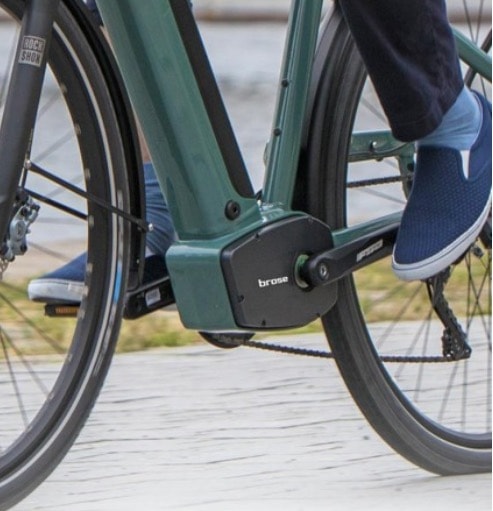 A futuristic-looking e-bike from Calamus One focused on integrating a computer display into the handlebars.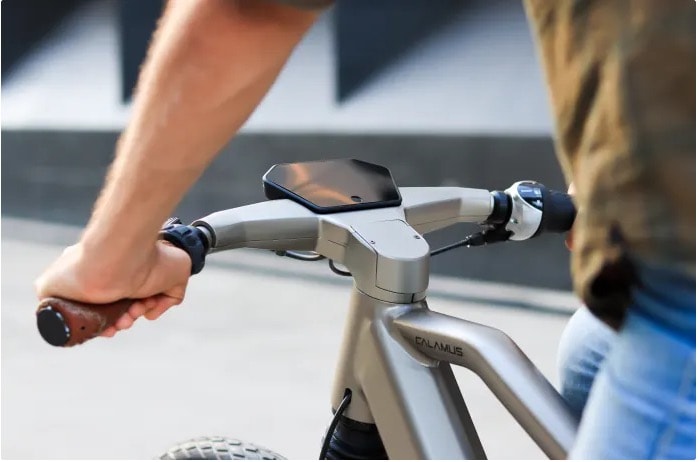 The Batmobile look award has to go to Rad Power Bikes for their commuter, cruiser styled e-bikes.
Small size, but with a front shock makes Go Power e-bike stand out.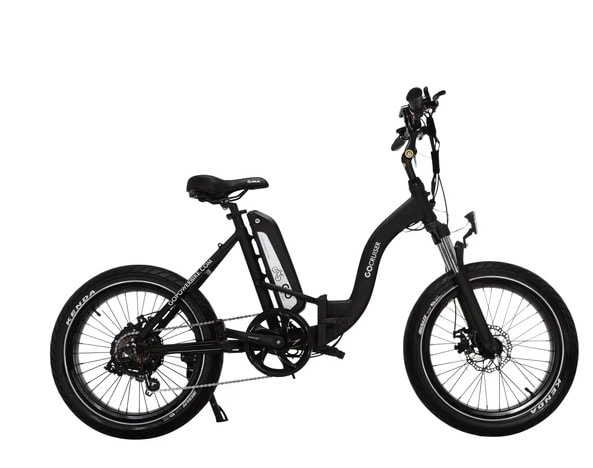 Another artistic-looking e-bike comes from Ridel, mostly attractive to short distance commutes.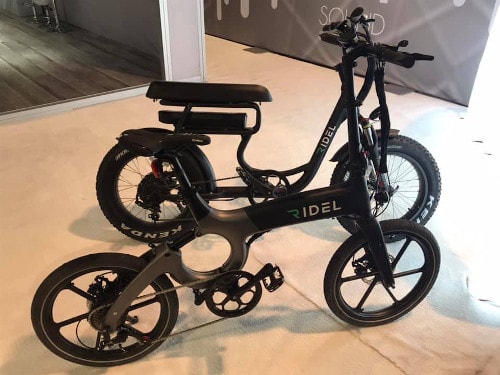 The Manta5 got a lot of press this year, because it's really a new category of transportation on the water that is both pedal-powered and battery-assisted, creating a water foil.
Are you handy with tools and fancy converting your bike into an e-bike? Then check out the CYC Motor X1 Pro Gen 2. Yeah, some assembly required.
ABS for e-bikes
Blubrake wants your front wheel on an e-bike to have ABS, ensuring a safer cycling experience. The general trend in bikes is to replace rim brakes with disc brakes.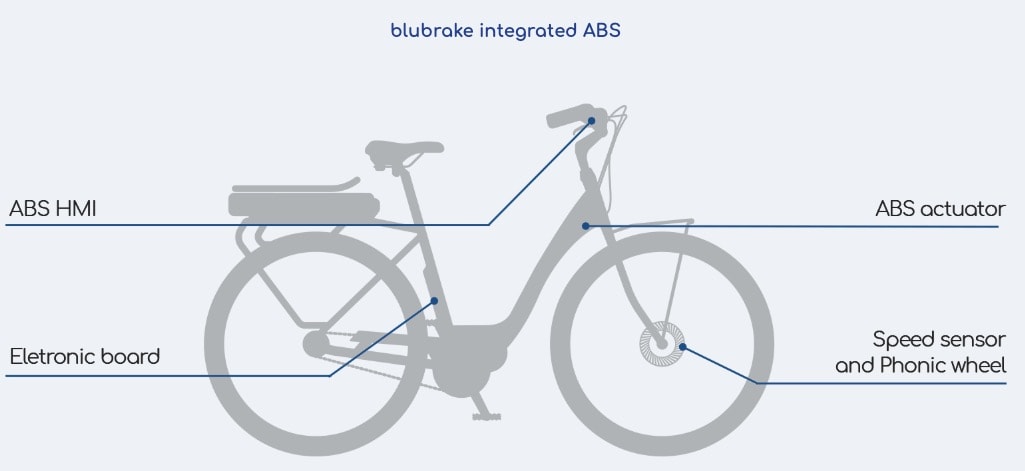 Sun-powered E-trike
Wello has a hybrid pedal-powered trike that converts sunlight into electricity, giving you a boost.
Bicycle Computer
I've used CatEye, Garmin and Wahoo products for road cycling, and success draws competitors. This new computer from Million Concept Electronics is aimed at entry-level cyclists.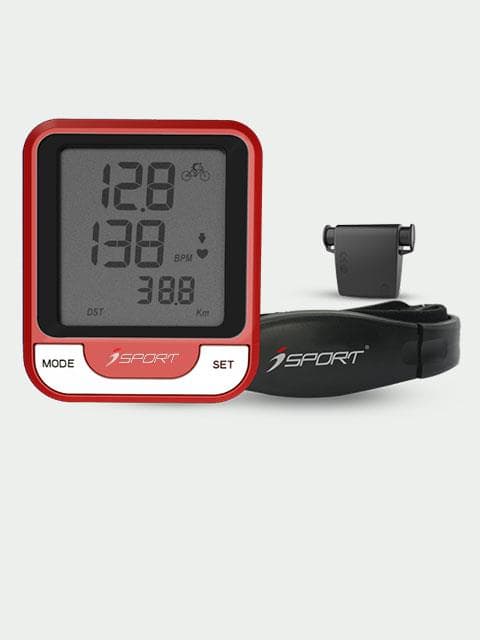 Bosch showed a new bike computer designed for e-bikes, it even controls a headlight and brake light, has a color display showing motor power versus pedal power, time of day, miles per hour, all sorts of analytics. There's nothing from traditional bike computer makes like Wahoo, Garmin or CatEye designed specifically for e-bikes.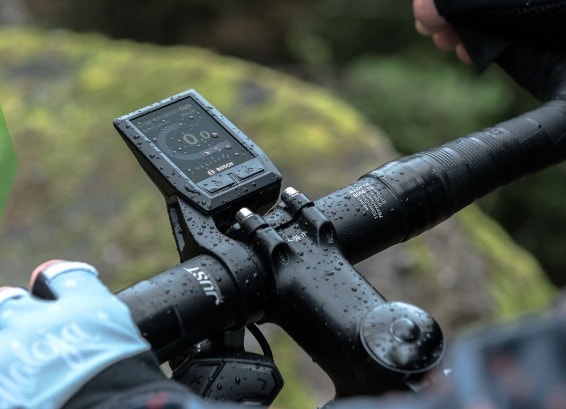 Bio Sensors
Something totally new from Leomo is Type-S, a system with two sensors placed on your thighs and then a display with real-time analytics about how smooth your pedal stroke is, heel movement, even the pelvic angle, rock and rotation. Wow, there isn't anything else like this in the world, although it's something that would benefit a bike fitting session for sure.
Gaming Rollers
Real Design Tech has a set of rollers that you ride on, then use your bike to control a gaming joystick, pedals act like shooting controls.
I used my first rollers back in the 1970's and the trick was how to balance without flying off the sides, because there were no guards to keep you in place. With the RealDesignTech rollers they've designed it so that you cannot fall off at all. To be viable they need to have a smart resistance unit and work with Zwift, instead of a proprietary system.
Adaptive Suspension
Bumpy roads are the bane of cyclists, so HiRide has come up with electronically-controlled adaptive suspension for both Road and Mountain bikes.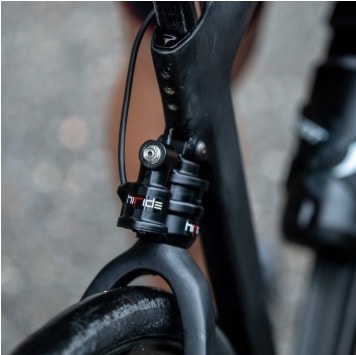 Smart Lock
How about using your fingerprint to open a bike lock? That's what BenjiLock showed, so no need to remember that key or combination again.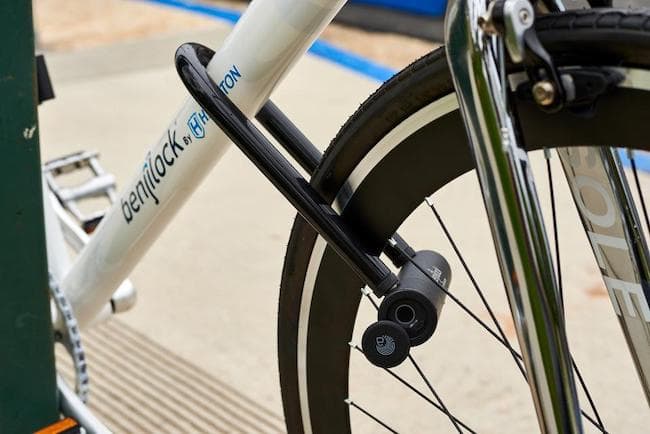 Smart Glasses
Bosch will tout their Light Drive smart glasses that will help cyclists see more information from a bike computer system.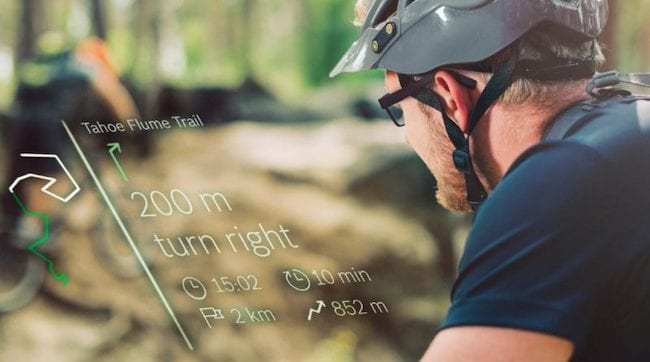 Air-free Tires
I had 21 flats cycling in 2018, so yeah, I'm a bit interested in a flat-proof tire but it has to roll fast.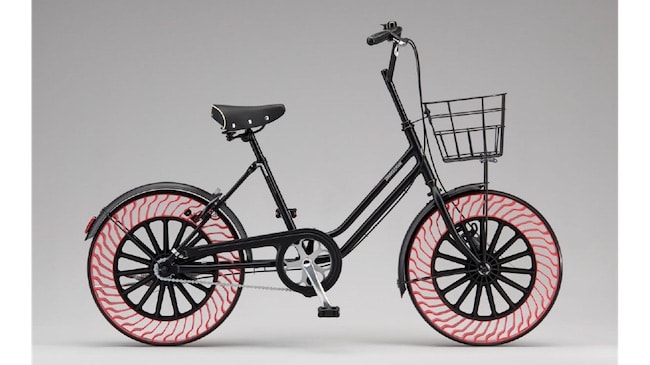 Spin Bikes
In 2019 we watched the spin bike company Peleton go IPO and stumble in price, yet this category continues to grow with new entrants. The trainers come with a display and use WiFi to connect to an online instructor or workout sequence.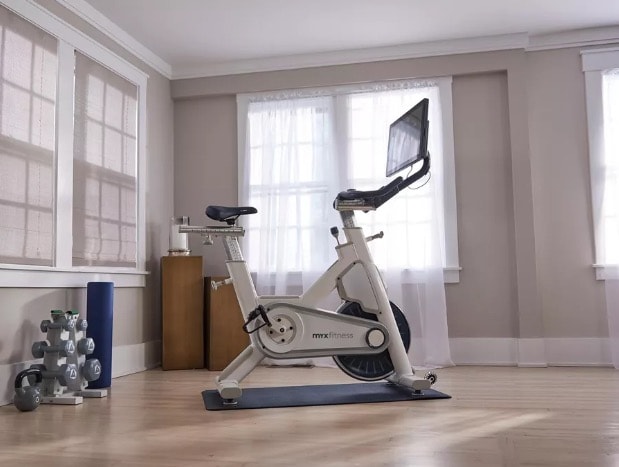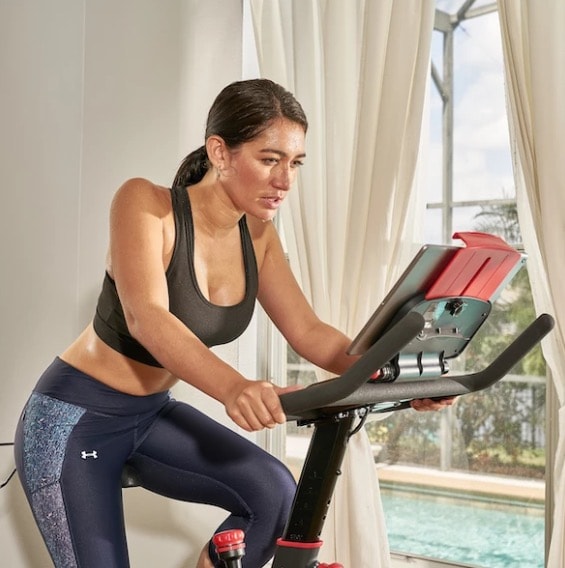 You may be wondering what qualifies me to write about cycling, well for 2019 I biked 12,798.9 miles, so follow me on Strava, or let's go for a ride when you visit Oregon. During the rainy winter months I do some virtual rides indoors on a Tacx Neo 2T smart trainer, using the Zwift app, so follow me: Daniel Payne (VV).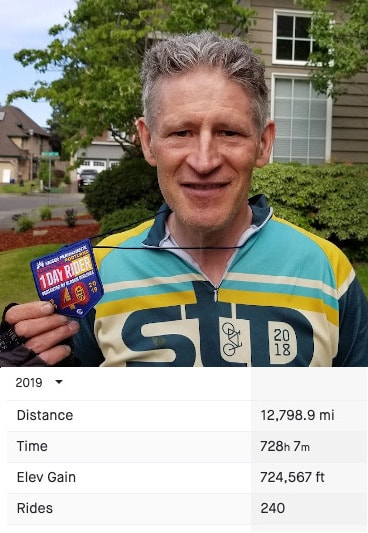 Related Blogs
Share this post via: