It's January so time for my annual update on all things cycling that are being shown at CES this week. For 2018 my cycling goal was 11,440 miles, but an accident on September 1st cut into my goal, however I did reach 10,887.6 miles according to Strava.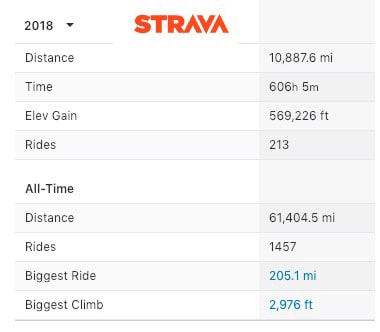 eBikes
This category continues to grow in 2019, with many vendors offering us lots of choices from commuting to mountain bikes with electric motor assist.
Halfordshas embedded Alexa onto their smart computer bike at CES this year, which is a smart move because it isn't so safe to use your fingers to click a touch screen while cycling, voice control is much safer. Pricing is about £1,000.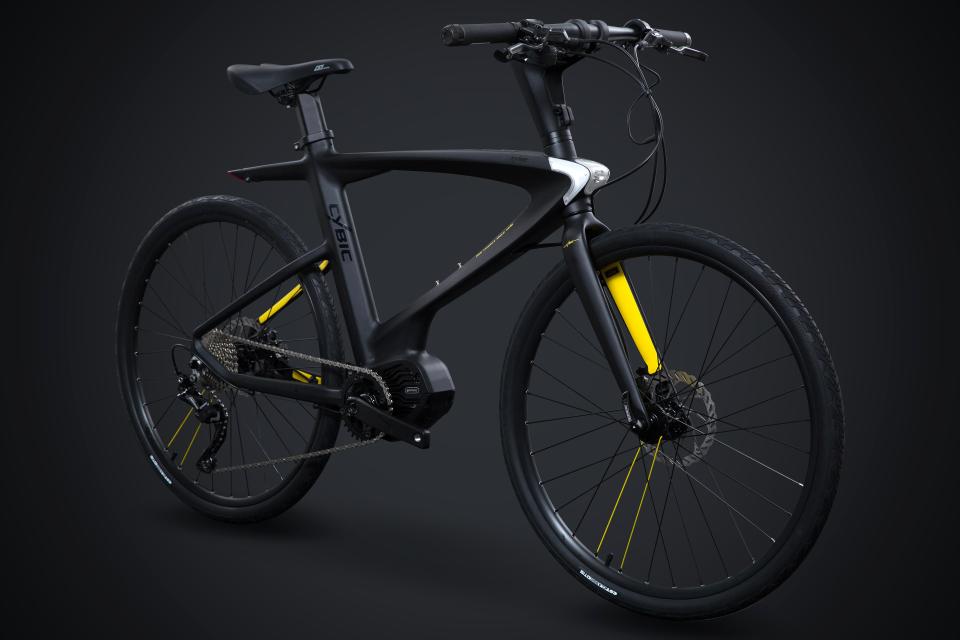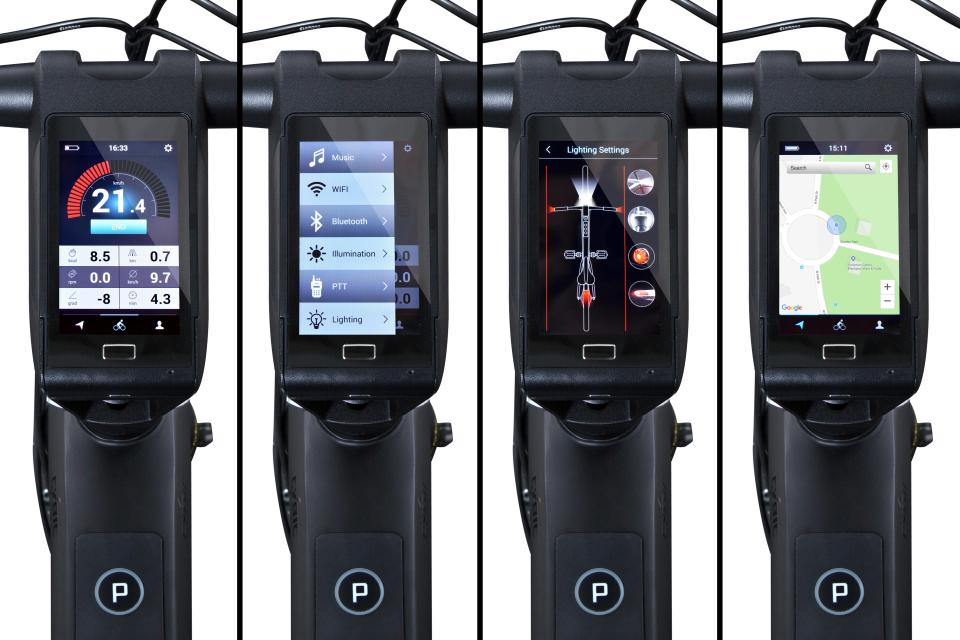 How about riding on gravel with an eBike? Van Dessel and Panasonic partnered to create the Passepartout Gravel E-Bike. Lots of my road biking buddies also own a gravel bike, but this is the first gravel e-bike that I've heard about.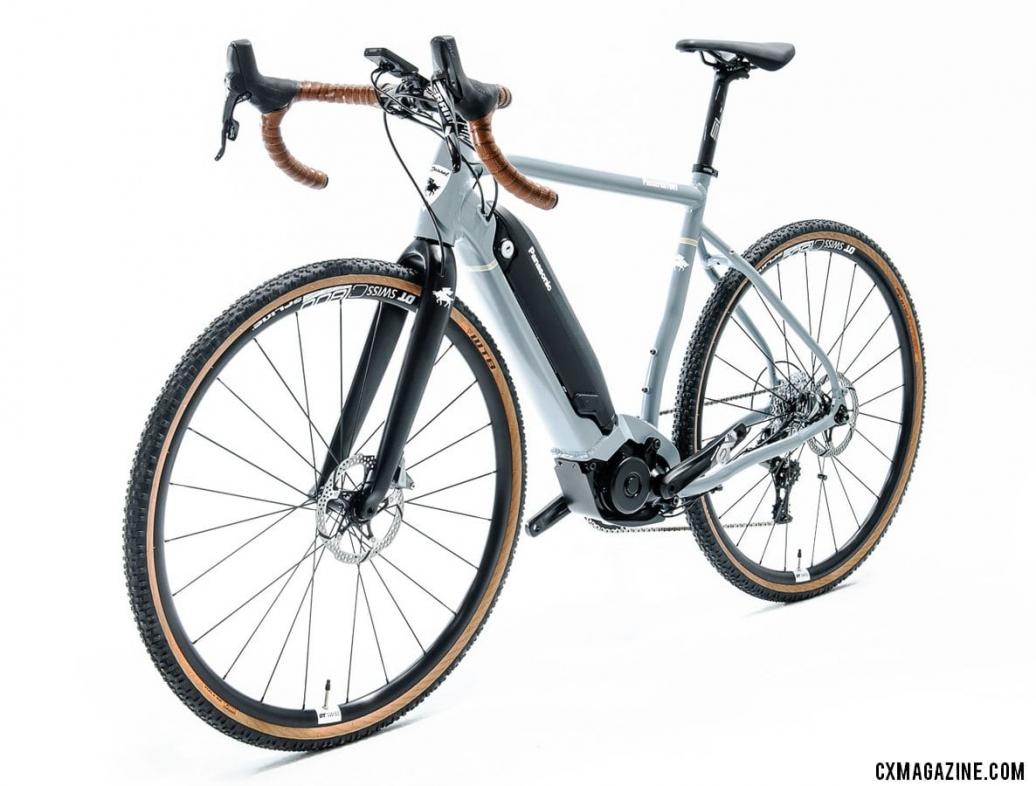 Motorcycle vendor Harley Davidson showed off their concept of an eBike, although it looks more like my first minibike from the 1970's: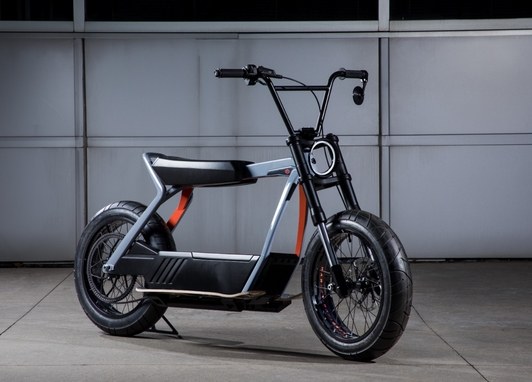 Schaeffler has a four-wheeled, enclosed eBike called the Bio-Hybrid transportation system, and it is narrow enough to fit into a bike lane.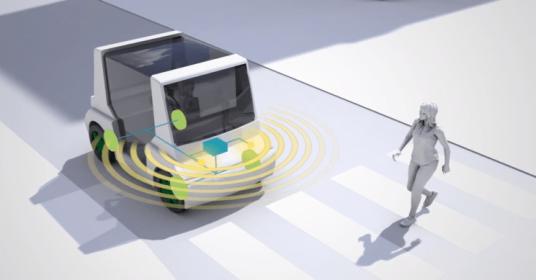 Ergosup and H2Tec Consortium have a hydrogen fuel cell powered eBike this year, now that has to be a technology first. Pictured is the fueling station, next to an e-Bike that runs on a hydrogen fuel cell.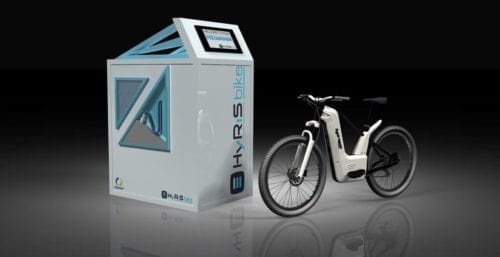 In Portland, Oregon we've seen Lime land with their green colored electric scooters, but they will also be adding a commuter e-bike dubbed Lime-E.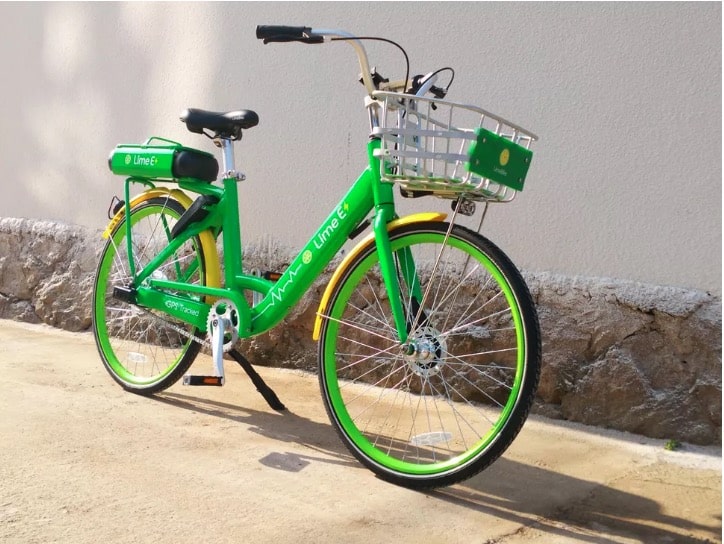 Jeep is a rugged auto brand, so their e-Bike is also rugged and intended for mountain biking: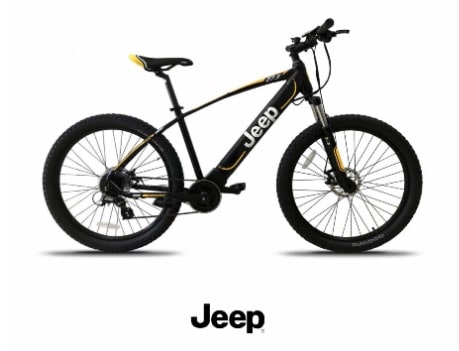 French company MOMODesign also has an e-bike similar looking to what Jeep has to offer: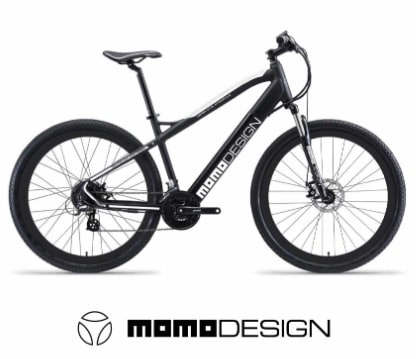 JackRabbit is showing off an odd-looking e-bike with a smaller front wheel, aimed at city commuting.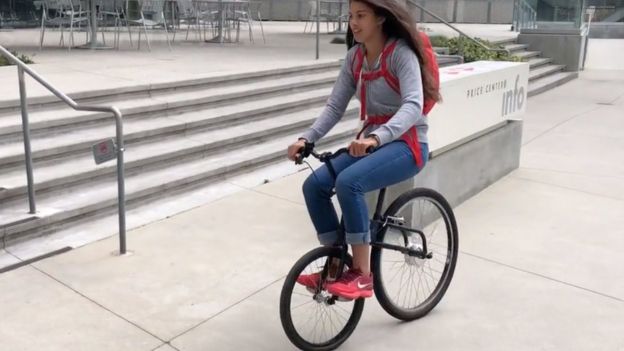 French designer Jean Prouve came up with a retro looking e-bike, sold by Coleen:
How about a fat-tire, suspension, e-Bike? If that's for you, then check out the MATE X e-bike on IndieGoGo.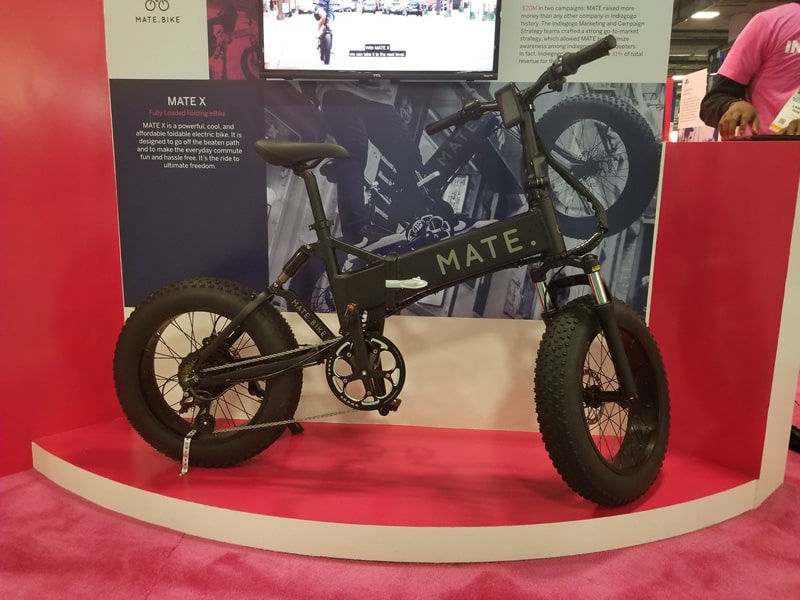 Fitness Watches
Most serious cyclists opt for a dedicated computer, connected to their handlebars, however the smart watch companies will also track cycling activity. The Withings Move ECG smartwatch auto-detects cycling activity, monitors heart rate, and even has GPS for tracking. This watch tracks swimming, cycling and running activities.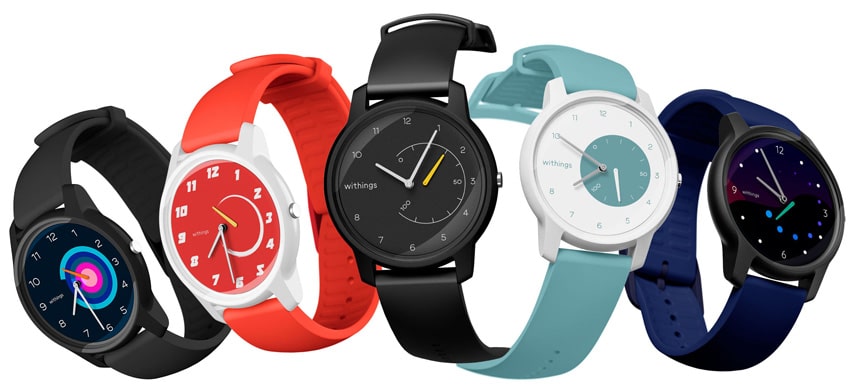 Bike Safety
Cars have airbags, so how about using that technology for cyclists? Helite has a vest for cyclists that inflates as an air bag upon detecting an impact, saving you from getting bruises and broken bones. The technology uses a microprocessor, accelerometer and a gyroscope. I wonder if that device would've prevented me from getting a broken clavicle, two broken ribs and a punctured lung in my September crash.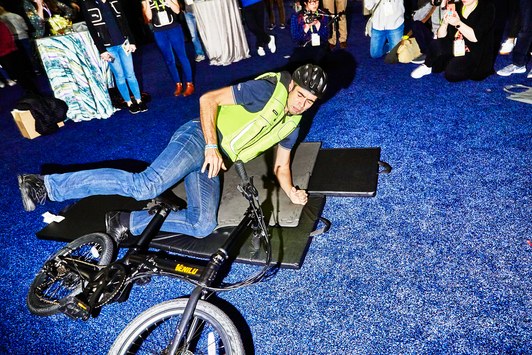 Livall is a company from China showing off their smart bike helmet with lights and can send an emergency text through your phone if you crash.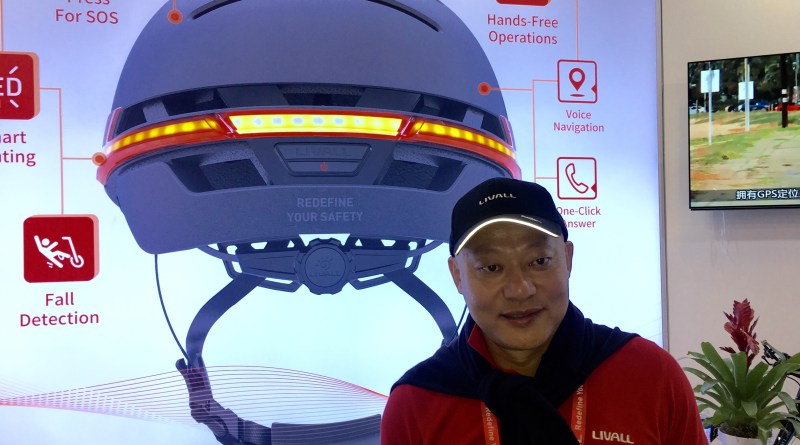 You already own a bike helmet, but want to improve the visibility, so what kind of light can you add? Check out Rumble Lights on IndieGoGo: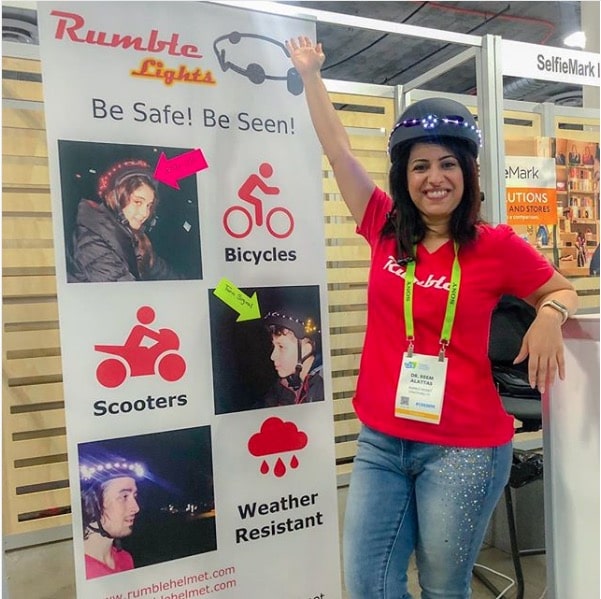 Tired of carrying around a bike lock? How about a built-in bike lock on the front wheel? Bisecu has an app-controlled bike lock:
BIO-key shows off a biometric lock called the TouchLock.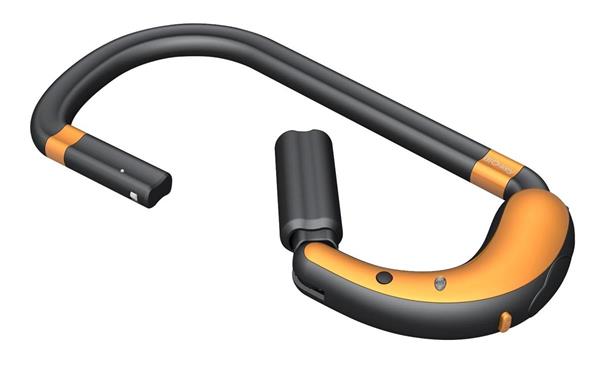 From Cosmo City we have a smart helmet that auto-detects a crash, then sends out a Text or email message to alert your concerned contacts. I was on a group cycling ride on Saturday and another member wore a similar helmet with a built-in flashing light in back and front, very helpful to improve visibility.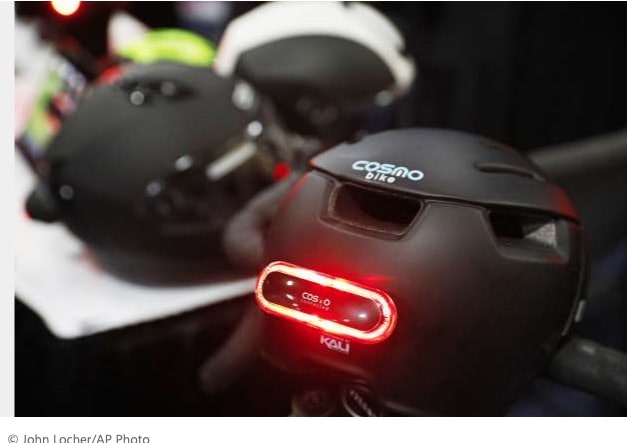 AR meets cycling glasses in the Everysight Raptor AR Smart Glasses: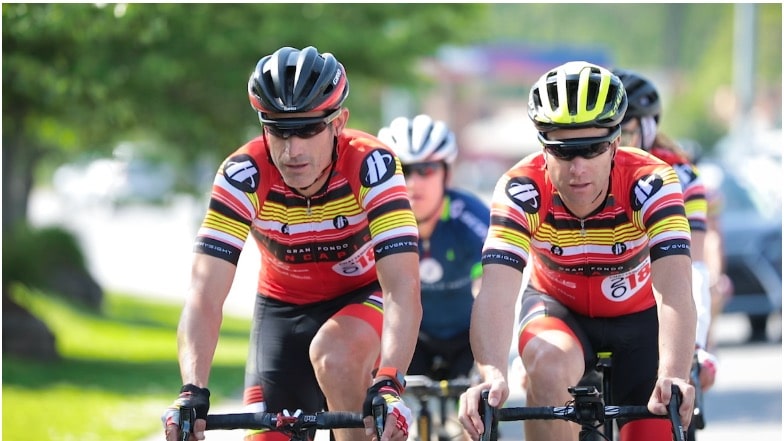 Indoor Trainers
Strava.com reports that in 2018 for the first time ever that their cycling members logged more rides on indoor trainers versus outside. On the high-end we have indoor trainers priced at $1,000.00 and up from brands like Wahoo, Tacx and CycleOps. My personal choice is the Wahoo KICKR while using the Zwift app along with the Discord app to chat with my buddies.
Share this post via: