CES, the massive consumer technology show put on by the Consumer Technology Association (CTA), was held this week. Due to the global COVID-19 pandemic, CES 2021 was all digital. Last year, CES 2020 had over 170,000 attendees from over 160 countries and 4,400 exhibiting companies.
CES 2020 was held January 7-10, 2020 in Las Vegas, Nevada. The first cases of COVID-19 were found in Wuhan, China in December 2019. The first known case in the U.S. was on January 15, 2020. According to the World Health Organization (WHO), COVID-19 cases were found in 19 countries by the end of January 2020, 54 countries by the end of February, and almost every country in the world by the end of March. If the timing of COVID-19 had been a few weeks earlier, CES 2020 would have been the ultimate super-spreader event accelerating the spread of COVID-19 throughout the world.
CES 2021 had 1,960 on-line exhibitors, less than half the live exhibitors at CES 2020. Virtual attendance was 69,523, about 40% of the 2020 in-person attendance. Some Chinese companies with a major presence in past CES shows were absent in 2021 – including Huawei and Haier. Huawei is currently banned from working with U.S. companies, so their absence is not surprising. Haier, self-described as China's largest consumer electronics and home appliance producer, has had one of the largest booths at previous CES shows, so its absence it notable.
The CTA projected overall U.S. retail sales revenue for the technology industry in 2021 will reach $461 billion, up 4.3% from 2020. This includes electronics hardware, software, and services. In terms of hardware, smartphones remain the largest category, $73 billion in 2021, up 5%. 5G smartphone revenues should triple in 2021, accounting for over half of smartphone revenues and over 40% of units. Laptop PCs had strong growth in 2020 due to large numbers of people working and learning from home. In 2021, laptops are expected to be $38 billion, down 2%. Televisions are projected at $22 billion in 2021, down 1%.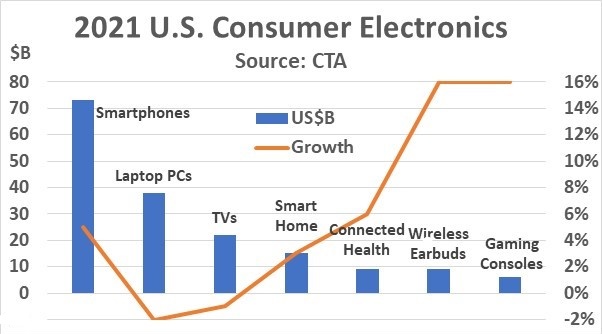 One of the faster growing electronics hardware categories is smart home devices, growing 3% in 2021 to $15 billion. Connected health and fitness products should grow 6% to $9 billion. Within this category, connected health monitoring devices revenues should grow 34% in 2021 as more people check for COVID-19 symptoms and manage chronic conditions from home.
The two fastest growing categories in 2021 are wireless earbuds and gaming consoles, each up 16%. Wireless earbud growth is aided by the increase in video and audio conferencing. Gaming consoles benefit from more people seeking entertainment at home and by the introduction of new gaming systems by Sony and Microsoft in late 2020.
The impact of people staying a home more in 2020 (and for at least several months in 2021) is reflected in the strong growth of software and streaming services in the U.S. This category grew 31% in 2020 and the CTA forecasts growth of 11% in 2021. Video gaming software and services is the largest segment at $47 billion in 2021, up 8% after 20% growth in 2020. Video streaming is set at $41 billion in 2021, up 15% after 60% growth in 2020.
A major theme of CES 2021 was how the COVID-19 pandemic impacted the technology industry in 2020 and how it will influence future trends. CTA's session on "Tech Trends to Watch" highlighted emerging technology trends which have been accelerated during the pandemic. These include e-commerce, telemedicine, streaming video, remote learning, AI & machine learning, natural language processing, cloud computing and remote health monitoring devices. To limit human contact, robots are increasingly being used for tasks such as cleaning & disinfecting, delivery, stocking, food processing, and health monitoring.
The session "Robotics to the Rescue" highlighted how COVID-19 is driving contactless delivery. Wing, an Alphabet subsidiary, delivers packages by drones. Starship (despite its name) uses ground-based robots for deliveries within a 4-mile radius. Intel has a division focused on autonomous transportation. A desire for ride-sharing services (such as Uber) without potential disease-carrying human drives will boost demand for self-driving cars.
The highlight of CES is the introduction of new products. The digital CES 2021 lacked the excitement of previous in-person CES shows, but many interesting new products were introduced.
TVs continue to get larger and larger – exceeding the available wall space in many homes. Samsung demonstrated its MicroLED 110 inch television. The TV can display up to four separate screens at once. The TV will be available in the U.S. in March 2021. Pricing was not disclosed, but the price at its launch in South Korea was over US$150,000.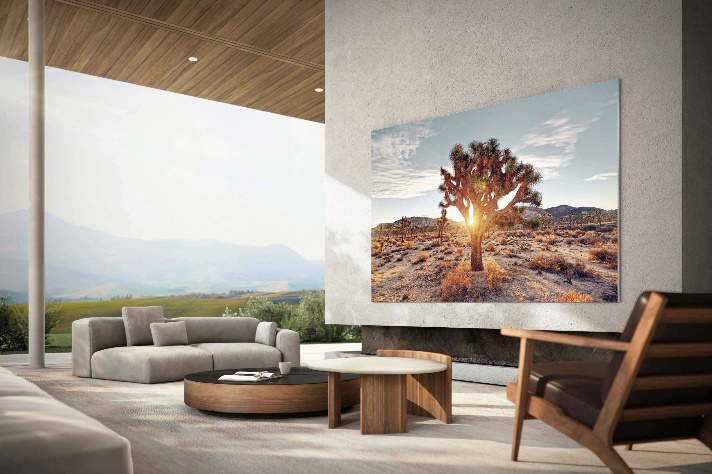 Samsung also showed its Bot Handy robot which has an arm attached to its movable body. A video demonstrated the Bot Handy doing tasks such as loading a dishwasher, picking up clothes, and pouring wine. If successful, the Bot Handy could be the first robot to go perform household tasks. It is in development and Samsung did not announce when it could become available.
Panasonic revealed an augmented reality heads-up display (AR HUD) for automobiles. The display will project important information such as speed an turn directions on the windshield.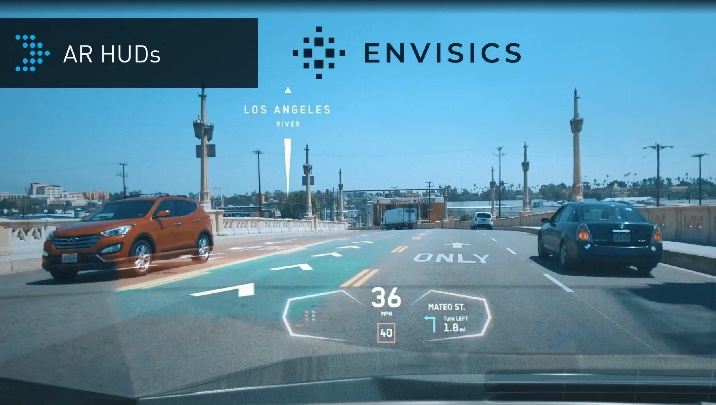 Sony demonstrated its new Airpeak – a drone with a Sony Alpha camera for professional photography and video production.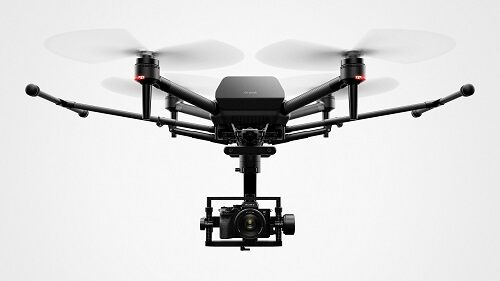 Lenovo introduced its ThinkPad X1 Fold, which it says is the world's first foldable PC. It has a 13.3 inch OLED display but folds to half that size. The display can be show one screen or two. It has an on-screen keyboard and an optional external keyboard. ThinkPad X1 Fold pricing starts at $2500.
Numerous connected health products were introduced at CES 2021. Biotricity demonstrated is Bioheart wearable personal heart monitor for cardiac patients. The Bioheart continuously collects ECG data and monitors other critical functions.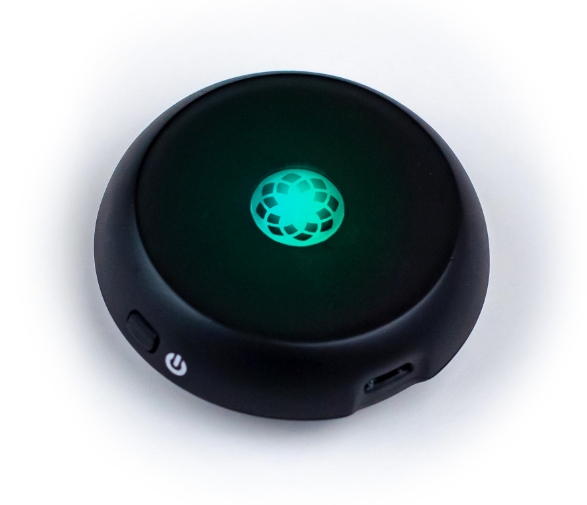 Neuvana offers its Xen headphones which send an electrical signal to the vagus nerve in the ear. The company claims this tones the nerve to improve sleep, relaxation, focus and memory.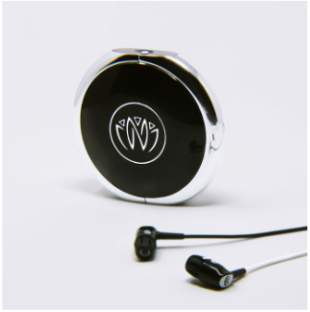 Toto showed a prototype of its Wellness Toilet which uses sensors to analyze human waste and skin. The Wellness Toilet will provide health information and diet recommendations via a smartphone app. Toto said the toilet will be on the market in the next several years.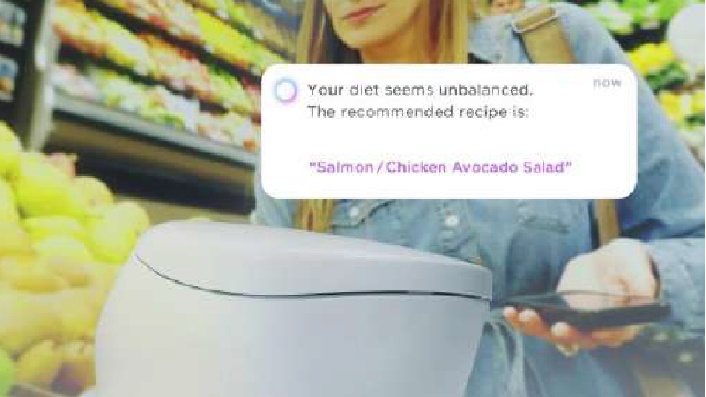 CTA made a great effort to put on its CES 2021 digital show. CES 2021 offered informative presentations and intriguing new products. Still, nothing can match the excitement of an in-person CES show. Let us hope CES 2022 (January 5-8, 2022) will match previous live shows. The Las Vegas Convention Center has nearly completed a $980 million expansion which includes 1.4 million square feet with 600,000 square feet of exhibit space and 150,00 square feet of meeting rooms. The expansion includes an underground public transportation system using autonomous electric vehicles. Completion was initially targeted for CES 2021, but the facility will be available for CES 2022.
Share this post via: