For three days in a couple of weeks time there is a crash of conferences, spread out all over the extended Bay Area.

Firstly, from 17-19th April at the Santa Clara Hyatt is the Linley Mobile Conference. This covers all things microprocessor in the mobile industry. Details of the conference including the full agenda are here. The conference is free for qualified attendees (which doesn't include EDA company employees but does include your humble blogger). 9am on 17th Linley gives the keynote, a one hour Mobile Market Overview. Registration is here.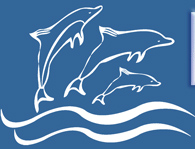 From 18th-19th down in Monterey is the 20th Electronic Design Process Symposium, EDPS. Ivo Bolsens, the CTO of Xilinx, gives the keynote 18th on The All Programmable SoC. Gary Smith gives the after-dinner keynote on Silicon Platforms + Virtual Platforms. On 19th, Dan Nenni (yes, new levels of SemiWiki fame or something) gives the keynote on The FinFET Value Proposition. The rest of the day is all FinFET all the time too. Once Dan's worked out what he is going to say I'm sure he'll be blogging about it here.
On the first day there are also sessions on ESL & Platforms, Design Collaboration, and 3D IC (the TSV type not the FinFET type). One the second day the two sessions are on FinFET Design Challanges and FinFET Design Enablement Challenges.
The full program is here. Registration is here.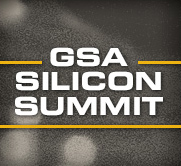 On Thursday 18th at the Computer History Museum in Mountain View is the GSA Silicon Summit. Registration is free for GSA members, otherwise $50. The day is split into 3 panel sessions:
Disruptive Innovation: Enabling Technology for the Connected World of Tomorrow
How More Than Moore Impacts the Internet of Things
Integration Challenges and Opportunities
The full program is here. Registration is here.
Share this post via: