US DVN Workshop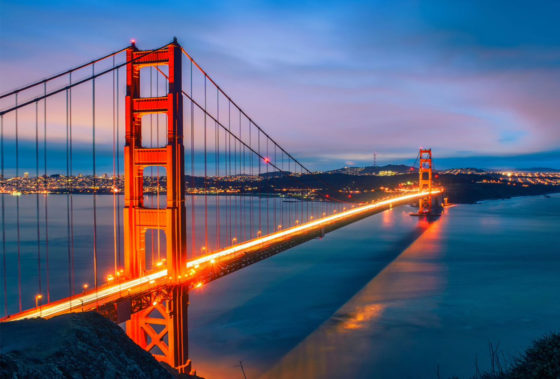 Description
DVN 28th Workshop will take place in-person on the West coast, in San Francisco.
The Theme of one day and a half day conference and exhibition:
Lighting the Future: Safety, Communication, and Emotions for EVs, AVs & Trucks.
It will highlight how new technologies will contribute to increase safety in our world. The event will bring together more than 250 worldwide participants, managers, and experts, involved in lighting.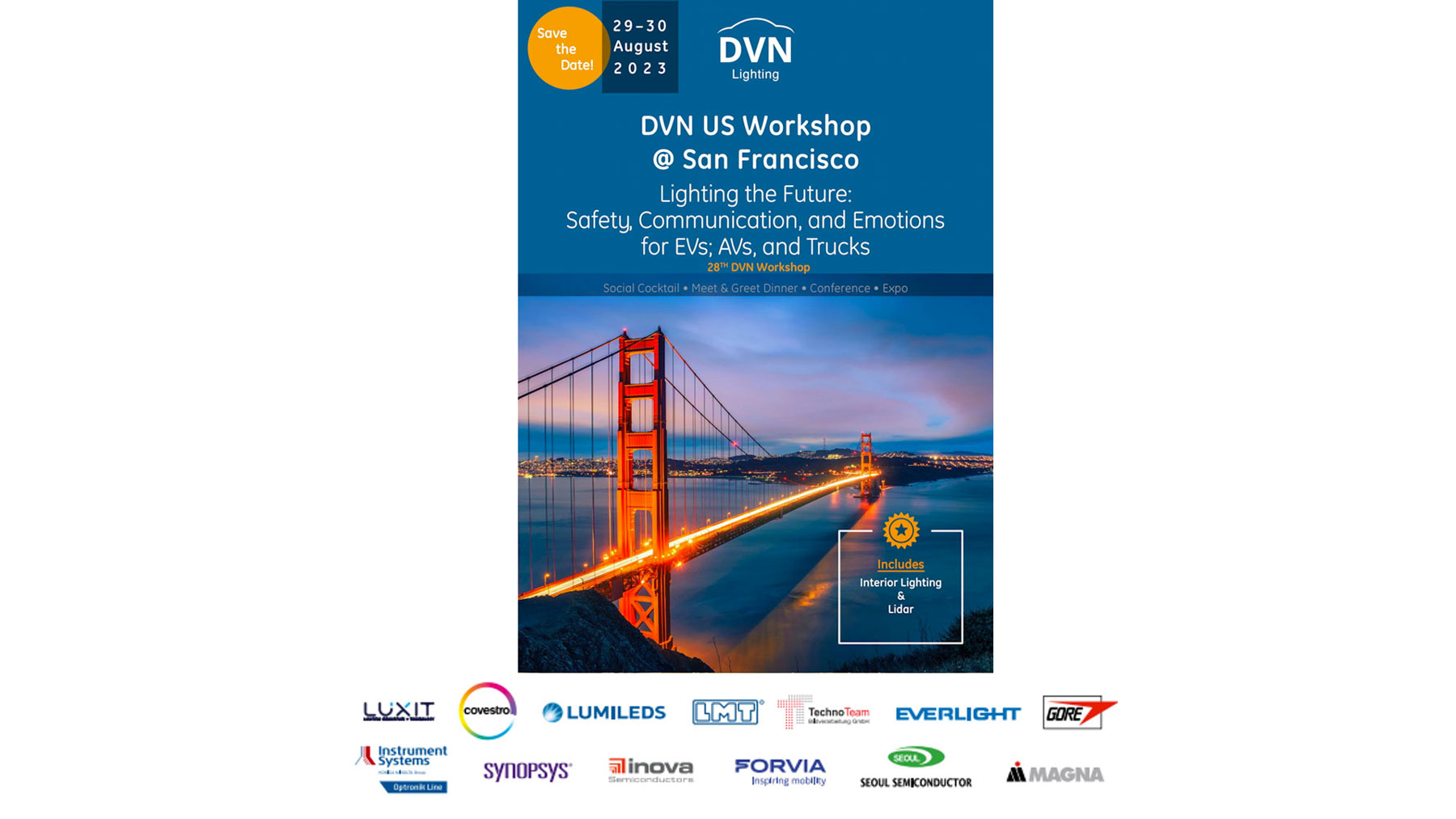 Lectures are expected from:
OEMs: Audi, BMW, BYD, GM, Great Wall, Ford, Fisker, Lotus, Lucid, Nissan, Rivian, Stellantis, Volvo;
Lighting suppliers: Forvia, Koito, Marelli, Mind, Mobis, PO, Toyota Boshoku, Valeo;
Light sources suppliers: ams OSRAM, Canoo, Cruise, LG Innotek, Lumileds, Mobileye, Texas Instrument, W.L. Gore;
Tier 2 suppliers involved in optics, electronics, driver monitoring, materials, simulation, testing, measurements, and regulations,
Universities and Institutes.
In the past, DVN workshops have provided an effective forum to support GTB initiatives to develop global technical requirements and to remove regulatory barriers.
Discussion panels and exhibition booths will host fruitful exchanges between all attendees.
Network & Promote: This US DVN workshop allows your company to network with European, US West cost and Asian players and promote your lighting products or service offer.
The theme "Lighting the Future: Safety, Communication, and Emotions for EVs & AVs" discussed during the Workshop Sessions by the best international experts will help you to orient your company strategic decisions concerning your product and service roadmaps.
DVN members and Exhibitors must contact:
carine@drivingvisionnews.com or glebrun@drivingvisionnews.com
Share this post via: