DVClub Europe
January 31 @ 12:00 PM

-

1:00 PM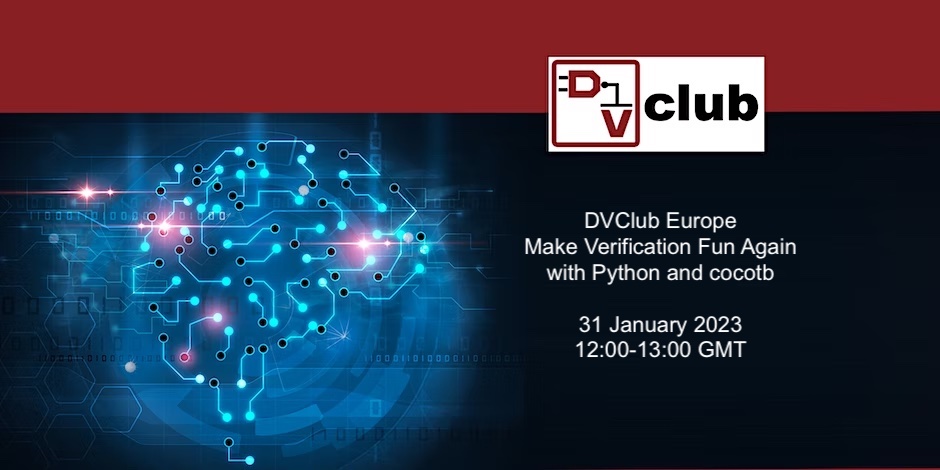 DVClub Europe: Make Verification Fun Again with Python and cocotb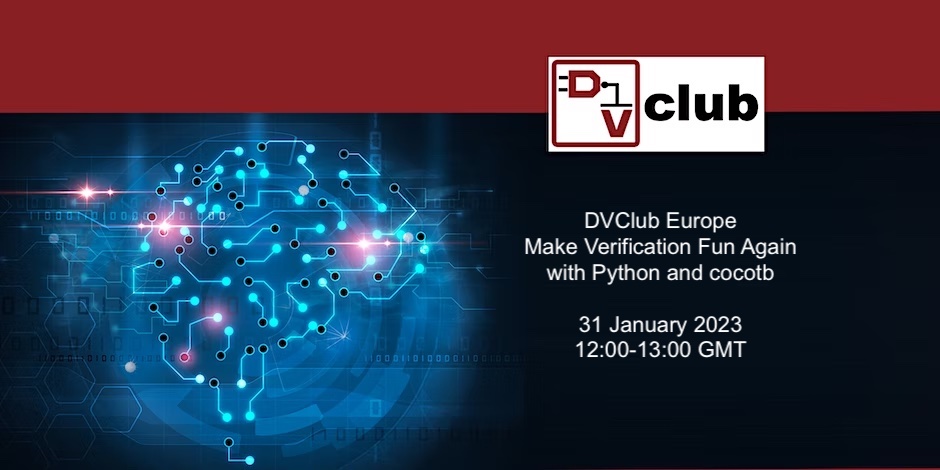 Make Verification Fun Again with Python and cocotb
cocotb is an open source coroutine-based cosimulation testbench environment for verifying VHDL and SystemVerilog RTL using Python. cocotb connects a testbench written in Python with almost all industry-standard simulators. Additionally, cocotb provides a small but powerful framework to efficiently write testcases and run them against a design. cocotb even includes a test runner framework which can hook designs into a CI system such as Jenkins in no time.
Agenda (GMT)
12:00 Welcome and Introduction – Mike Bartley, Tessolve
12:05 Philipp Wagner, FOSSi Foundation- Make Verification Fun Again with Python and cocotb
12:55 Closing Remarks
13:00 Close
Additional Information
For additional information please visit the Tessolve DVClub Europe page for this event.
Sponsors
DVClub Europe is made possible through the generous support of our sponsors:  ARM, Breker Verification Systems, Cadence, Imperas Software, OneSpin Solutions, Siemens, ST Microelectronics and Synopsys.
Tessolve reserves the right to cancel registration at its discretion.
Share this post via: