Designing Chips with CHIPS: West Coast Pre-Silicon Summit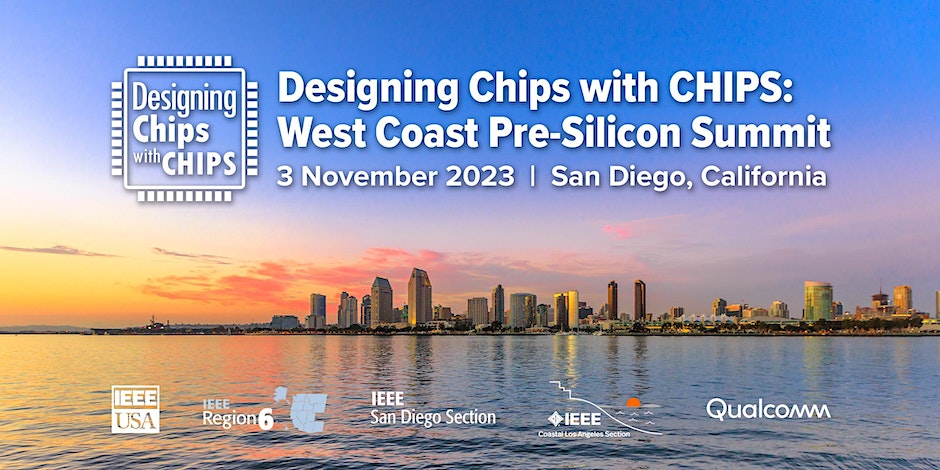 3 November 2023 | San Diego, California
We all know the CHIPS Act will have a profound impact on manufacturing in the U.S., but what about Chip Design & Packaging?
The Designing Chips with CHIPS: West Coast Pre-Silicon Summit is a one-day semi summit that will bring together leading thinkers from chip design and packaging companies, along with government policy makers, to discuss the chip design industry in light of the historic CHIPS Act. Held in-person at Qualcomm's Irwin M Jacobs Hall on Qualcomm's main campus in San Diego, California on 3 November 2023, this event will look at the CHIPS Act from the specific perspective of design firms and packaging companies, with a special focus on the west coast.
Who Should Attend?
Industry leaders in and around the computer chip manufacturing industries who want a better idea of how the Chips Act will affect their businesses.
Share this post via: