CadenceCONNECT: Vietnam Technology Seminar 2023
October 19 @ 8:30 AM

-

5:30 PM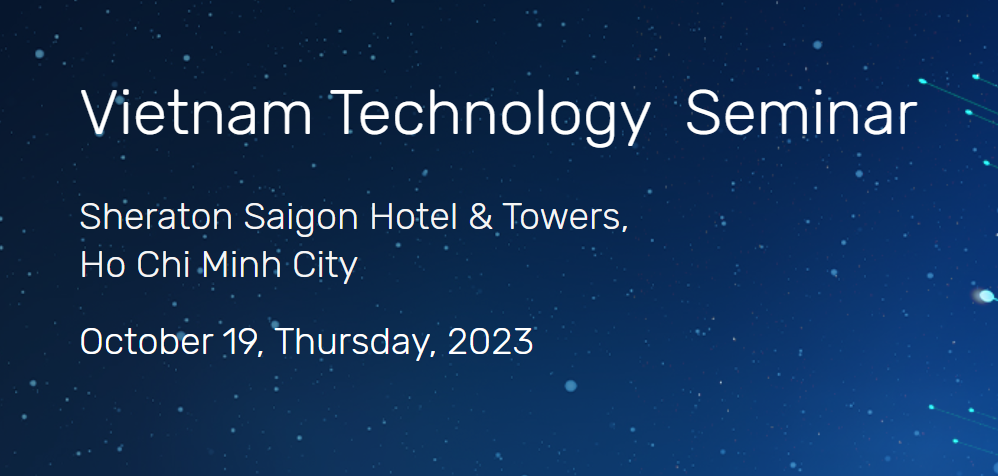 CadenceCONNECT Vietnam Technology Seminar 2023 will introduce you to optimized design methodologies for electronics system applications. The event brings together Cadence technology users, developers, and industry experts for networking, sharing best practices on critical design and verification issues and discovering new techniques for designing advanced silicon, SoCs, and systems.
Sheraton Saigon Hotel & Towers
Date: Oct 19 (Thursday)
Time:  08:30 am – 17:20 pm
Registration starts from 8:30 am
Venue: Sheraton Saigon Hotel & Towers (Google Map)
Address: 88 Dong Khoi , District 1, Ho Chi Minh City, Vietnam
CadenceCONNECT Vietnam is excited to welcome keynote speakers from:
Don Chan, Vice President of R&D at Cadence.
Dr. Noriaki Sakamoto (阪本 憲成), Vice President at Renesas Electronics Corporation.
Sridhar H Rangarajan, Software Engineering Group Director, Cadence.
Agenda at a Glance
08:30 – 09:30 Registration and Welcome Breakfast
09:30 – 11:50 Keynote Sessions
11:50 – 12:30 Technical Breakouts
12:30 – 14:30 Lunch Time
14:30 – 16:50Technical Breakouts
16:50 – 17:20 Wrap Up and Lucky Draw
Presentations by Cadence and users in the following areas:
AI-Driven Verification
Designing with ML(Machine Learning)/AI(Artificial Intelligence)
AI Applications/Enablement
Partner Perspective
Share this post via: