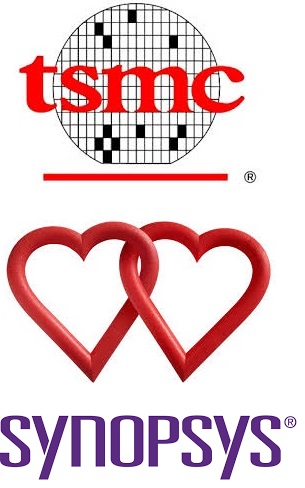 EDA has been flirting with the cloud unsuccessfully for many years now and it really comes down to a familiar question: Who can afford to spend billions of dollars on data center security? Which is similar to the question that started the fabless transformation: Who can afford to spend billions of dollars on semiconductor manufacturing technology?
TSMC has partnered with cloud vendors Microsoft and Amazon to bring EDA into the 21st century. I have said it before, if anybody could do it TSMC could, which makes TSMC all that more sticky as a pure-play foundry. What other foundries have the ecosystem and trust of the semiconductor industry to do this?
The one issue that is still in process is the software business model. From what I am told EDA software licensing has not changed to a traditional pay-per-use cloud model yet. It really is uncharted territory so let's look at how we got EDA licensing to where it is today.
We started with perpetual licenses that were locked to a specific machine (not good for EDA). Next was the WAN licensing that would let a perpetual license float around using a license server (good), followed by the flexible access model (FAM) which was a three year all-you-can-eat approach offered by a specific vendor (horribly not good). The software subscription licensing that we use today came next where you lease a software license for three years (very good). One company added a remix clause that allowed customers to change the license counts from one product to another (not good). The EDA company that I previously worked for added weekly tokens that can be used for peak simulation/verification times (very good). The token model worked quite well and added much more total revenue than previously thought and gave chip designers more time simulating and verifying. I feel that the pay-per-use cloud pricing would have a similar result, additional revenue above and beyond annual EDA budgets and better chips, absolutely.
The other thing that I want to point out is how important your relationship with the foundry is. I have made a career of it, helping emerging EDA and IP companies work with the foundries creating revenue streams inside the foundry and outside with the top foundry customers. It is interesting to note that Cadence and Synopsys are the two EDA partners TSMC chose to start with. I'm sure the others will follow but take note, Synopsys, the number one EDA and IP company, does not offer their own cloud, they are all-in with TSMC.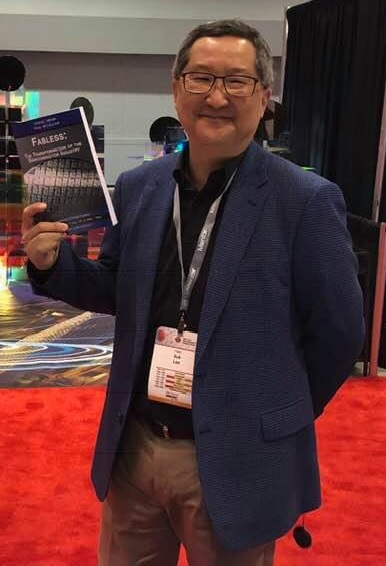 One of the keynotes at the TSMC OIP conference last week was Kushagra Vaid, GM and distinguished Engineer at Microsoft Azure (cloud). Before joining Microsoft in 2007 he spent 11+ years designing microprocessors at Intel. It is always nice to talk semiconductor design with someone who actually designed semiconductors. I spoke with Kushagra and Suk Lee after lunch and am convinced that, after numerous failed attempts, EDA is finally in the cloud and will stay there, my opinion.
"Microsoft Azure is pleased to be a TSMC premier partner in the OIP Cloud Alliance, and we're honored to receive a 2018 partner of the year award from TSMC for our joint development of theVDE cloud solution," said Kushagra Vaid, GM and Distinguished Engineer, Azure Hardware Infrastructure, Microsoft Corp. "Our collaboration with TSMC will help usher in modern silicon development that leverages the capabilities of the Azure cloud platform."
"Synopsys has been a TSMC OIP Alliance member for EDA flows and IP for 11 years, and we have expanded our partnership with TSMC to enable IC design in the cloud," said Deirdre Hanford, co-general manager, Synopsys Design Group. "We have collaborated with Amazon Web Services and Microsoft Azure to provide a secure and streamlined flow for TSMC VDE. The Synopsys Cloud Solution has passed the rigorous TSMC security and performance audits and is ready for our mutual customers to design in the cloud with TSMC collateral using Synopsys tools and IP."
Synopsys Announces Availability of TSMC-certified IC Design Environment in the Cloud
TSMC Recognizes Synopsys with Four Partner Awards at the Open Innovation Platform Forum
Synopsys Design Platform Enabled for TSMC's Multi-die 3D-IC Advanced Packaging Technologies
Synopsys and TSMC Collaborate to Develop Portfolio of DesignWare IP for TSMC N7+ FinFET Process
Synopsys Digital and Custom Design Platforms Certified on TSMC 5-nm EUV-based Process Technology
Synopsys Delivers Automotive-Grade IP in TSMC 7-nm Process for ADAS Designs
Share this post via: