Synopsys MIPI Webinar: MIPI is really getting traction
Synopsys last two acquisitions of IP vendors, former ChipIdea in 2009 (Mixed-signal product line of MIPS) and Virage Logic in 2010, have allowed to built a stronger, diversified IP port-folio. Amazingly, Synopsys has found MIPI IP product line in the basket in both cases. Until recently, Synopsys has been pretty discrete about this Interface IP product, essentially used in the high end Wireless phone segment – the Smartphone – at least at the beginning.
To register to this MIPI Webinar, just go here.
Now, MIPI protocols are increasingly being adopted in the market, primarily interfacing an SoC to a camera, display and RFICs, while newer MIPI protocols are being promoted for storage, chip-to-chip connectivity and next-generation camera and displays. Synopsys holding a webinar on MIPI is a good sign that MIPI protocol is getting traction on the market. If you have a doubt, just go to SemiWiki Industry Wiki page, and just have a look at the number of views for the different Interface IP. The ranking is very clear:
[LIST=1]
MIPI IP 1 192
PCIe IP 675
USB 3.0 IP 616
DDR IP 595
SATA IP 556

MIPI is generating more interest than the other protocols, two times more!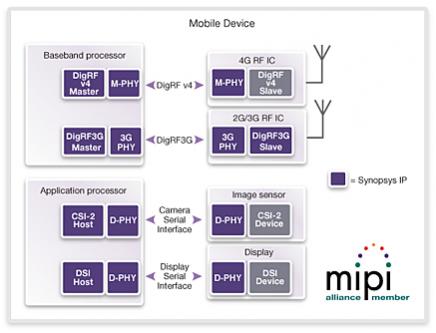 This webinar will be hold by Hezi Saar, in charge of Marketing for MIPI PHY and Controller IP product line. Coming from Virage Logic, he brings more than 15 years of experience in semiconductor and electronics industries in embedded systems. He will explain the building blocks and integration challenges faced by designers while integrating MIPI protocols into SoCs. Hezi is a smart guy, no doubt about it! FYI, he is the Synopsys person who has decided to publish the serial four part blog "Interview with Eric Esteve: Interface IPtrends"
It is a good idea to do such an evangelization work, as MIPI protocol adoption has suffered from the number and complexity of connectivity protocols. But if you take some time to dig into MIPI, you realize that MIPI offer a solution for every type of connection (Display, camera, RFIC, Mass storage…) which is always the best optimization for the type of chip/application you want to connect to. Don't forget that MIPI was initially developed for the Wireless handset market. Production volume can reach dozens of millions of IC (so each fraction of a square millimeter count!) and the power consumption is the key issue at the system level, so you must use a protocol which is exactly tailored for your needs, interface with a display or an RFIC is necessarily different. Hezi will probably explain that, if the protocols are different, the physical interface stays the same, using the same type of PHY is a good way to minimize the learning curve for the SoC engineer and the risk at the production level.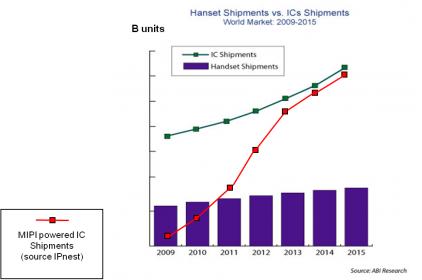 To register to this MIPI Webinar, just go here.
By Eric Esteve– IPnest
Share this post via: