Competition is what made the semiconductor industry and semiconductors themselves what they are today! Competition is what drives innovation and keeps costs down. Not destructive competition, where the success of one depends on the failure of another, but constructive competition that promotes mutual survival and growth where everybody can win. The semiconductor design ecosystem on the other hand is the poster child for destructive competition, which is why EDA valuations are a fraction of what they should be, but I digress…..

GlobalFoundries is the first "truly global" foundry which brings a different type of competition. Truly global is defined as having fabs in Dresden, New York, Singapore, and a new fab planned for Abu Dhabi and other parts of the world. India? Russia? If they put a fab in Russia maybe Sarah Palin can see it from Alaska! 😀
The first Global Technology Conference was one of the best I have attended. It was packed with semiconductor industry executives from around the world. Even as a lowly Blogger, I was welcomed with executive interviews and V.I.P. treatment all the way. The Global guys are a class act, believe it.
This year:
GLOBALFOUNDRIES senior executives and technologists share their vision and perspectives on driving leading-edge technology innovation through True Collaboration as the industry moves to the 32/28nm technology node and beyond.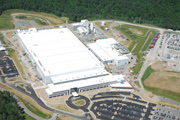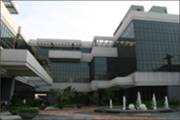 In addition to the technical highlights of the GFI roadmap to 20nm and 3DIC, here is the meat of the conference as planned today:
The GlobalFoundries ecosystem partners will also be there for discussions and demonstrations:
This conference is all about communication within the semiconductor design and manufacturing ecosystem which is the biggest challenge we face as an industry today. It's time to take action. It's time to take personal responsibility for the industry that supports my extravagant lifestyle. Attend this conference and make a difference!

Share this post via: