We wrote about the history of Cadence in preparation for our book "Fabless: The Transformation of the Semiconductor Industry" in 2012. EDA played a key role in enabling the fabless semiconductor revolution and Cadence was right there at the beginning. Famed EETimes editor Richard Goering helped us with the book and the Cadence chapter specifically since at that time he worked for Cadence. Before joining Cadence, Richard covered EDA starting in 1985 most notably as the EE Times' EDA editor for 17 years.
Cadence was the first EDA Company to hire a professional editor like Richard and I credit that strategy with their continued success in the media today. Coincidentally, Cadence was the first EDA company to make it on the Fortune Magazine "100 Best Companies to Work For" list last year citing a cultural transformation driving the company's recent success. They are referring to the hiring of famed venture capitalist Lip-Bu Tan as CEO in 2009 of course.
"Our company's success is fueled by the open culture we have created, listening to our employees and empowering them to work together to delight our customers and make a difference to the future of electronics," said Tan. "Being named to FORTUNE's list of the 100 Best Companies to Work For is a tremendous honor, and achieving this recognition for the second year in a row speaks to the achievements of our employees and the strength of our culture."

This year not only did Cadence again join the ranks of the top 100 Best Companies to Work for, they moved up a few notches to #52. So congratulations to the hard working people at Cadence and congratulations to EDA because without us there would be no fabless semiconductor industry, absolutely.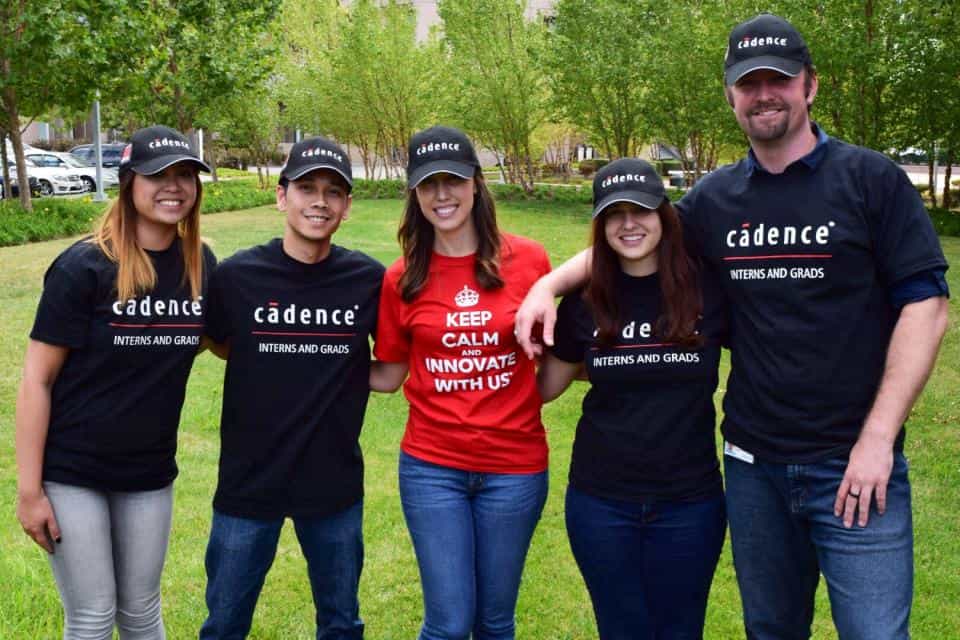 You can see the Fortune 100 Best Companies to work for HERE, the Cadence Fortune page is HERE, and the Cadence Great Place to Work page is HERE.

About Great Place to Work
Great Place to Work® is the global authority on high-trust, high-performance workplace cultures. Through proprietary assessment tools, advisory services, and certification programs, including Best Workplaces lists and workplace reviews, Great Place to Work® provides the benchmarks, framework, and expertise needed to create, sustain, and recognize outstanding workplace cultures. In the United States, Great Place to Work® produces the annual Fortune "100 Best Companies to Work For®" list and a series of Great Place to Work® Best Workplaces lists including lists for Millennials, Women, Diversity, Small and Medium Companies and over a half dozen different industry lists.
About Fortune
Fortuneis a global leader in business journalism known for its unrivaled access to industry leaders and decision makers. Founded in 1930, Fortune has transformed into a digital-first operation with nearly 17 million monthly unique visitors on Fortune.com as well as 3.4 million global readers in print. Fortune is home to some of the strongest business franchises, including: Fortune 500, Best Companies to Work For, World's Most Admired Companies, Fastest Growing Companies and Most Powerful Women. The Fortune Conference Division extends the brand's mission into live settings, hosting a wide range of annual conferences for top-level executives, including the FORTUNE Global Forum and the Most Powerful Women Summit.
About Cadence
Cadence enables global electronic design innovation and plays an essential role in the creation of today's integrated circuits and electronics. Customers use Cadence software, hardware, IP and services to design and verify advanced semiconductors, consumer electronics, networking and telecommunications equipment, and computer systems. The company is headquartered in San Jose, Calif., with sales offices, design centers and research facilities around the world to serve the global electronics industry. More information about the company, its products and its services is available at www.cadence.com.
Share this post via: