I was very happy to see that Cadence has decided to hold MEMCON again in 2012, in Santa Clara on September 18[SUP]th[/SUP] . The session will start with "New Memory Technologies and Disruptions in the Ecosystem"from Martin Lund.
Martin is the recently (March this year) appointed Senior VP for the SoC Realization Group at cadence: he is managing the group in charge of IP, including the Memory Controller product line (DDRn, LPDDRn or WideIO) and PCI Express IP that Cadence has inherited after Denali acquisition. With these products, Cadence is competing head-on with Synopsys and, even if the revenue generated by DDRn IP license is kept confidential by Cadence, my guess is that both companies are very close in term of market share.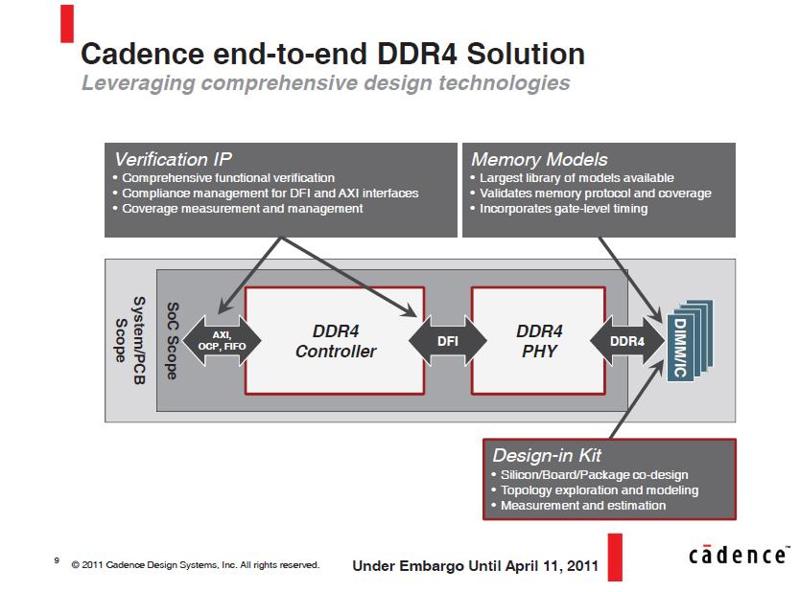 The charter of Martin Lund is crystal clear: capitalize on Denali acquisition and the related IP product lines, leverage on know how (SerDes development, Ethernet Controller and more) acquired by Cadence when doing design service for they demanding customers, to build a real IP business unit, capable of competing head to head with Synopsys. I have no doubt that Cadence has the right designers, marketers and the IP products "backbone" to turn this strategy into success. Then, it will be a question of realization, as usual, and maybe this strategy should be comforted by some cleaver acquisition to grow the business faster. We will see in the future…
If you want to register, just go here.
If you prefer to have a look at the conference agenda first, then you can click here… or read this blog, I will tell you why I think going to MemCon 2012 is a good idea!
The first time I attended to MemCon was in 2005, at that time I was representing PLDA and I came with a Xilinx based board with our x8 PCI Express IP core integrated (this was the first X8 PCIe IP running on FPGA worldwide, and yes, thanks, we sold a lot of boards, as well as a lot of PCIe IP to our ASIC customers). I must say I was very impressed by MemCon, as I had the chance to listen to a few presentations.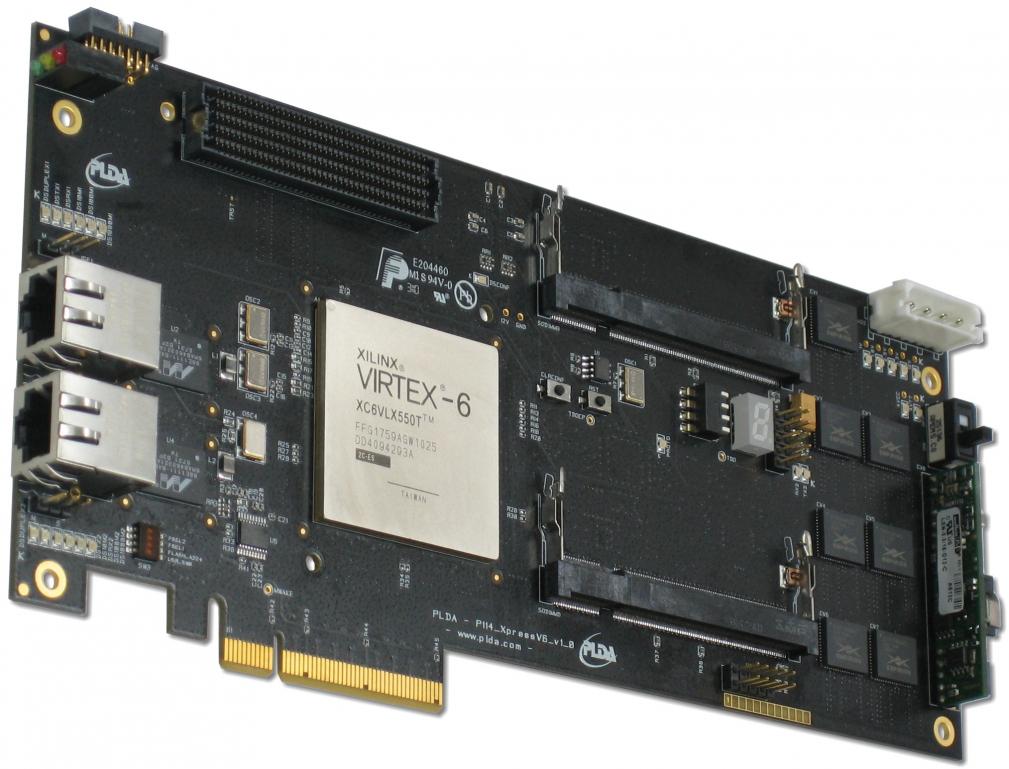 All these presentations, whether about PCI Express or more specifically about Memories, had in common to be very deep technically, and very informative. It was not pure marketing, the audience would really learn about the topic (I remember a presentation about PCI Express protocol given by Rambus – I was PCIe Product Marketing Director- and I learned more than during the long discussions I had with our designers).
The second reason why I was impressed was when I realize that Denali could manage such high quality event. At that time, in 2005, Denali revenue was probably in the $30M to $40M –or less, they never share it. That's a good size when you run IP and VIP business, but you have to compare it with the companies presenting at MemCon: Rambus was the smallest, the others being Micron, Samsung and the like. Denali has been bought in 2010 for $315M by Cadence (or seven time their 2009 revenue!), and this was not by chance. The best Denali strength was their marketing presence. Everybody knows about the Denali Party during DAC, and about Memcon. So everybody knows about Denali in the SC industry. Can you think about that many company of that size able to create such a level of awareness? Denali was really the benchmark in term of marketing in the CAE, IP or VIP industry! Now, you better understand why they could have been sold for 7X their yearly revenue…
To come back to the conference, here is a short list of the presentations (you will find more here):
Navigating the Post-PC World

from Samsung

Simplifying System Design with MRAM—the Fastest, Non-Volatile Memory

by Everspin

Paradigm Shifts Offer New Techniques for Analysis, Validation, and Debug of High Speed DDR Memory

from Agilent

LPDDR3 and Wide-IO DRAM: Interface Changes that Give PC-Like Memory Performance to Mobile Devices

by Marc Greenberg from Cadence
Just a word about the last one from Marc Greenberg: I saw his presentation in Munich, during CDN Live in May, I can tell you that this guy knows very well the topic. Don't hesitate to ask him questions (like I did), you will get answer, and you could even start a longer and informative discussion after the presentation (like I did too!).
I don't know if I could make it and go to MemCon (Santa Clara is a bit far from Marseille), but you should do it, and tell me if I was wrong to send you there.
By Eric Esteve from IPNEST

Share this post via: