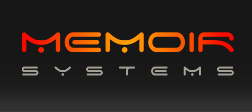 Economic considerations are a primary driver in determining which technology solutions will be selected, and how they will be implemented in a company's design environment. In the process of developing Memoir's Algorithmic Memory technology and our Renaissance product line, we have held fast to two basic premises: Our technology and products have to work as promised, and we have to reduce the risk and total cost of development for our customers. The reality is that the entire semiconductor ecosystem needs to be approached in a new way. Gone are the days when ROI was a second or even third tier concern. Gone, also, are the days when multiple iterations of a product are not only tolerated, they are actually accepted as the norm.
One of the most expensive and risky parts of chip design is silicon validation. From the beginning, Memoir has focused on developing its technology using exhaustive formal verification that eliminates the need for further silicon validation by the customer. It may sound like this approach should be a given in today's economically challenging product development environment. However, implementing this philosophy as part of our product portfolio takes a lot of understanding of the underpinnings of embedded memory technology. We have invested a substantial amount of time and energy in developing our exhaustive formal verification process that is used to test and certify our Algorithmic Memory before shipping it to customers. This is very unique for an IP company and this is the cornerstone of our risk reduction strategy, which also significantly reduces cost for the customer.
For the past 40 years, the semiconductor industry blindly continued to use the 8T bit cell to build dual port SRAM memories. Today, successfully incorporating 8T bit cells in dual port memories into SoC designs is not as simple as it used to be. The current word in the industry is that 8T bit cell is problematic in terms of design margins and VDD min, which is paramount for low power designs. Additionally, yields are also a concern. So, rather than just coming up with a different way to implement 8T bit cell to design synchronous dual port memoires, we have chosen a different path. With Algorithmic Memory technology, customers can use single port memory utilizing the 6-transistor (6T) bit cell to create new dual port and multi-port memories for synchronous chips. This matches the performance of an 8T bit cell-based design methodology. By eliminating the need for 8T cell, the testing is also simplified since only a single type of memory using only the 6T bit cell needs to be tested. This helps to reduce overall design and test complexity, which translates into faster time-to-market, better yields, and cost savings.
Algorithmic Memory brings an innovative design methodology that results in a reduction in overall product development risk, design time and implementation costs. While it's difficult to translate these savings into specific dollar amounts, what we have learned is that by focusing on all the levels of the embedded memory development ecosystem, we can reduce the number of physical memory compilers that our customers have to develop by half. In addition, there is substantial cost savings because fewer physical memory compilers have to be developed, maintained, and silicon validated again and again every time there is a technology change. Still, the greatest savings is that because of our exhaustive formal verification process we have eliminated the need for further silicon validation. For synchronous designs this is a major advancement in design and product development methodologies. It represents an industry sea-change in how SoC IP technology is developed and deployed.
In the past, there have been pockets of innovation in the embedded memory space. However, with Algorithmic Memory, for the first time, there is now a third-party IP offering that can have a significant, industry-level impact to help advance the semiconductor ecosystem as a whole.

Share this post via: