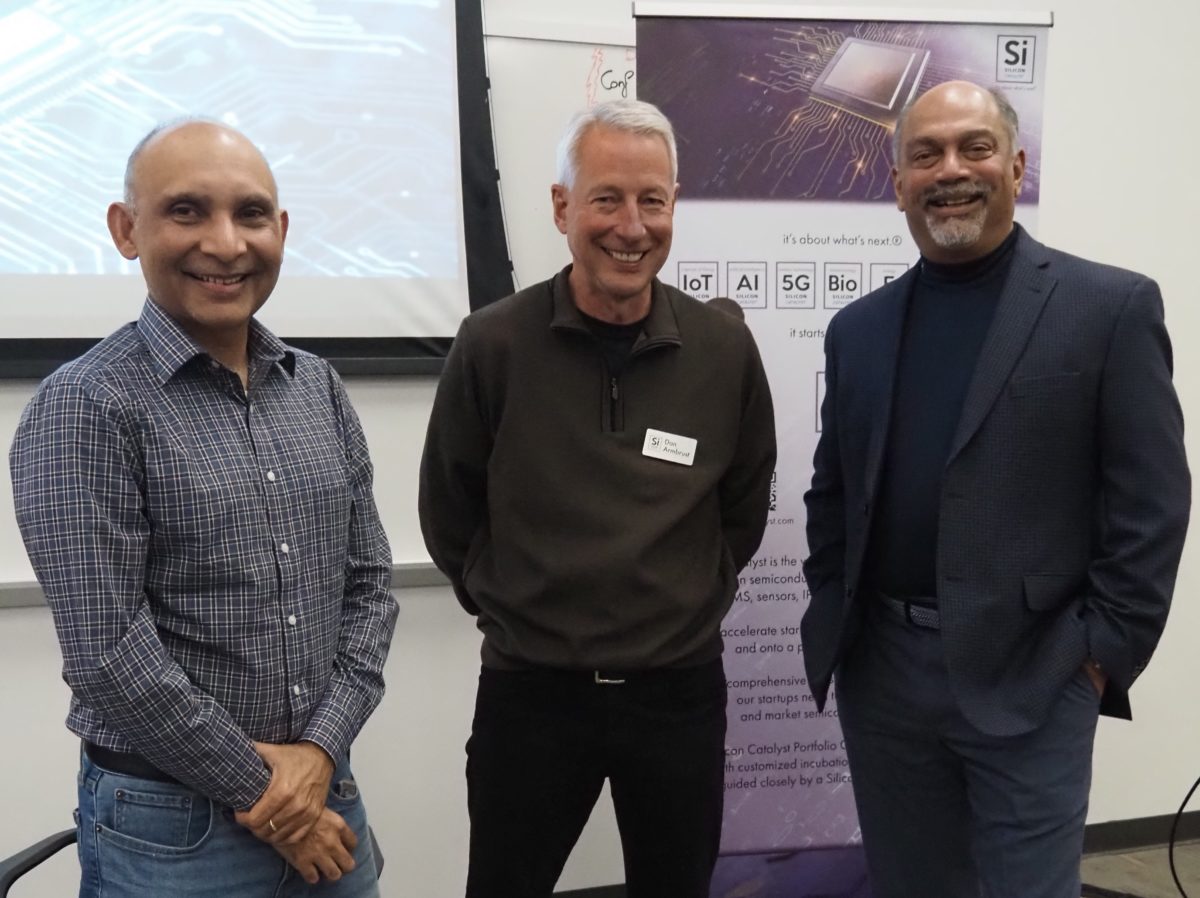 Chiplets appeared on SemiWiki in 2020 and have been a top trending keyword ever since. The question is not IF chiplets will disrupt the semiconductor industry, the question is WHEN? I certainly have voiced my opinion on this (pro chiplet) but let's hear it from the experts. There was a live panel recently sponsored by Silicon Catalyst held in Silicon Valley. These types of events were quite common before the pandemic and it is great to see them coming back. Spending time with industry icons with food and wine for all, that is what networking is all about, absolutely.
Chiplets, is now their time?
Chiplets have gained popularity in the last few years. Recently, VCs (Mayfield) have expressed interest in this technology as well. The first industry symposium on chiplets was held a few weeks ago in San Jose which was very well attended. Work on this technology has been going on for the past 20+ years. This informal panel discusses whether this is for real or the next industry "fad". This is intended to be the first of series of events/webinars addressing this topic in 2023.
Particpants:
Moderated by Dan Armbrust, Co-founder, Board Director and initial CEO of Silicon Catalyst. Dan has more than 40 years of semiconductor experience starting at 26 years with IBM at the East Fishkill, NY and Burlington, VT fabs followed by president and CEO of Sematech, then Board Chairman of PVMC (PhotoVoltaic Mfg Consortium), and the founding of Silicon Catalyst.
Panelist Dr. Bapi Vinnakota, PhD from Princeton in computer engineering, Bapi is a technologist and architect (Intel/Netronome), academic (University of Minnisota/San Jose State University), and is currently with the Open Compute Project Foundation.
Panalist Sagar Pushpala has 40 years of experience starting with AMD as a process engineer, National Semiconductor, Maxim, Intersil, TSMC, Nuvia, Qualcomm, and is now an active advisor, investor, and board member.
The panelists shared their personal experience which was quite interesting. The audience was Silicon Catalyst advisors so the question really is WHEN will the commercial chiplet ecosystem be ready for small to medium companies?
I attended the first Chiplet Summit referenced above and was very impressed with the content and attendance.  The next one is mid June so stay tuned. I have also spent many hours researching and discussing chiplets with the foundries and their top customers. Xilinx, Intel, AMD, NVIDIA, Broadcom, amongst others have implemented the chiplets concept with their internal designs. The point being, chiplets have already been proven in R&D and are in production so that answers the questions to IF and WHEN for the top semiconductor companies.
As to when the commercial chiplet ecosystem will be ready a laundry list of technical challenges were discussed which included: die to die communication, die interoperability, bumping, access to packaging and assembly houses, firmware, software, known good dies, system test and test coverage, EDA and simulation tools to cover multi-physics (electrical, thermal, mechanical). More importantly these different groups or different companies will have to work together in a whole new chiplet way.
In my opinion this is not as hard as it sounds and this was also covered. The foundry business is a great example. When we first started going fabless there was no commercial IP market. Today we have a rich IP ecosystem anchored by the foundries like TSMC. Chiplets will be a similar process but we really are at the beginning of said process and that was talked about as well.
An interesting discussion point was with DARPA and the Electronics Resurgence Initiative. To me chiplets is all about high volume leading edge designs and the ability to reduce design time and cost. But now I also see how the US Government can greatly benefit from chiplets and hopefully be a funding source for the ecosystem.
As much as I like Zoom and virtual conferences there is nothing like a live gathering. The chiplet discussion will continue and I highly recommend doing it live whenever possible. The next big event is the annual ecosystem TSMC Technology Symposium, I hope to see you there.
Also Read:
CEO Interview: Dr. Chris Eliasmith and Peter Suma, of Applied Brain Research Inc.
2023: Welcome to the Danger Zone
Silicon Catalyst Angels Turns Three – The Remarkable Backstory of This Semiconductor Focused Investment Group
Share this post via: