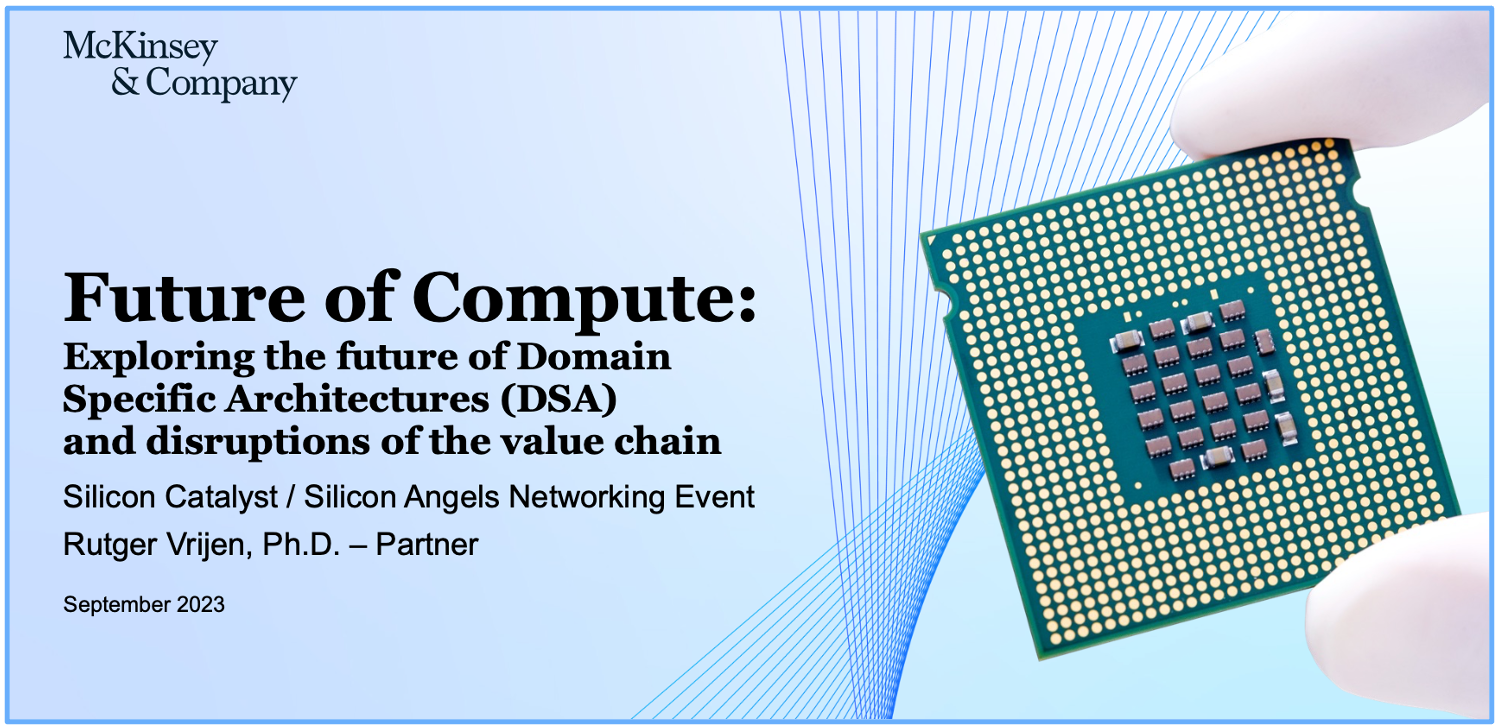 When we hear McKinsey & Company, we may think of one of the "Big Three" management consultancies.  While that's true, this firm has a reach and impact that goes far beyond management consulting. According to its website, the firm accelerates sustainable and inclusive growth.  While this is an inspirational statement, the purpose of the company really gets my attention – to help create positive, enduring change in the world. Silicon Catalyst felt the same way recently when they invited one of the partners from McKinsey to discuss the future of software and semiconductors. The comments made illustrate a solid understanding of the trends around us and a tendency to revolutionize results. Read on to see how McKinsey & Company shines a light on domain specific architectures.
The Event and the Speaker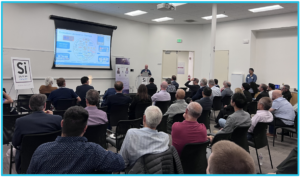 Silicon Catalyst hosted a networking event recently that focused on the future of compute. Presenting was Rutger Vrijen, Ph.D, a partner in McKinsey's global Semiconductor and Advanced Electronics practice.
He serves semiconductor and other advanced-electronics clients on a range of topics, including growth strategy and transformation, cross-border M&A, pricing excellence, supply-chain performance diagnostics and transformation, as well as effective, efficient product development. With two patents and over 30 articles in globally leading scientific journals, Rutger had some insightful comments to share with the group.
The Discussion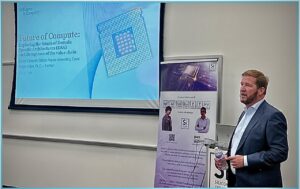 Rutger began his talk with an overview of the forces that got us to domain specific architectures. Essentially, the slowing of transistor density scaling (Moore's Law) and the acceleration of the energy cost (Dennard scaling).
While Moore's Law is still quite important, process innovation is no longer enough to address the innovation requirements of advanced products. We must turn to architectural innovation and here is where domain specific architectures (DSAs) become relevant.
Rutger focused on the impact of DSAs across four main markets – HPC & AI, IoT, blockchain, and automotive. The impact is broader than this, but these markets exhibit some high-impact results from a workload-specific approach. Rutger reports that across these four domains, DSAs have an estimated 2026 market share of $89B, with HPC & AI leading the pack at $46B.
According to Rutger, the DSA movement has attracted around $18B in venture funding since 2012 and there are about 150 DSA startups today. The movement is real. Critical enablers for DSA innovators are becoming increasingly available, which will further accelerate changes.  These enablers include:
Increasing manufacturing leadership of foundries, providing universal access to leading manufacturing capabilities
A mature cloud market, delivering fast routes to customers and applications for chip startups that are integrated in cloud infrastructures
Increasing maturity of licensed and open-source hardware and software IP to democratize chip design and software stacks
Advanced semiconductor packaging and heterogeneous integration to interconnect DSAs with low latency and high bandwidth
Material innovations including paradigms beyond CMOS (e.g., photonic, neuromorphic)
Rutger went on to discuss the incredible impact DSAs and AI in general will have on design and manufacturing. The discussion was quite exciting. I'll be sharing a link where you can get a lot of this detail in a moment. But first I want to convey one interesting use of AI that McKinsey was behind – the design of racing sailboats. 
It turns out this sport has some real challenges. The design of the boat is done over many months, with the need for a lot of simulation time. This requires actual humans to spend time in the simulator to debug the design. These are the same humans who are conducting press interviews and promotion for the event – a difficult balance. Something else I didn't know – the actual race boat with final hydrofoil designs is physically available only a few weeks before the race. Talk about pressure.
McKinsey had a different idea. In 2021, they partnered with the New Zealand team to build a reinforcement learning approach to sailboat design. The software was able to adjust 14 different boat controls simultaneously, a task that typically takes three Olympic medalist sailors. This approach to extreme and continuous optimization paid off – New Zealand won the Americas Cup that year. This is another example of how McKinsey is quietly changing the world.
To Learn More
You can read the entire story about domain-specific architectures and the future of compute in the  McKinsey Insight piece here. McKinsey is also collaborating with the SEMI organization  for an event dedicated to DSAs and the future of compute. There is a who's who lineup for this event. It will take place at SEMI headquarters in Milpitas, CA. Here are some of the presenters: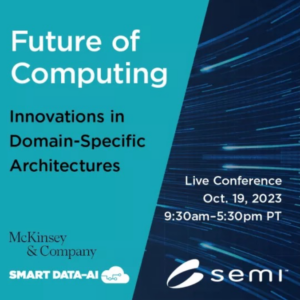 Startups
Cerebras – Dhiraj Mallick
SiMa – Gopal Hegde
Recogni – Marc Bolitho
Tenstorrent – Keith Witek, Aniket Saha
ai – Gavin Uberti
Investors
Silicon Catalyst – Pete Rodriguez
Cambium Capital – Bill Leszinski
ModularAI – Chris Lattner
Simon Segars
Ecosystem
Synopsys – Antonio Varas
Rescale – Joris Poort, Edward Hsu
GlobalFoundries – Jamie Schaeffer
TSMC – Paul Rousseau
LAM – David Fried
Advantest – Ira Leventhal
ASE – Calvin Cheung
Intel – Satish Surana
You can register for this event here. And that's how McKinsey & Company shines a light on domain specific architectures.
Share this post via: