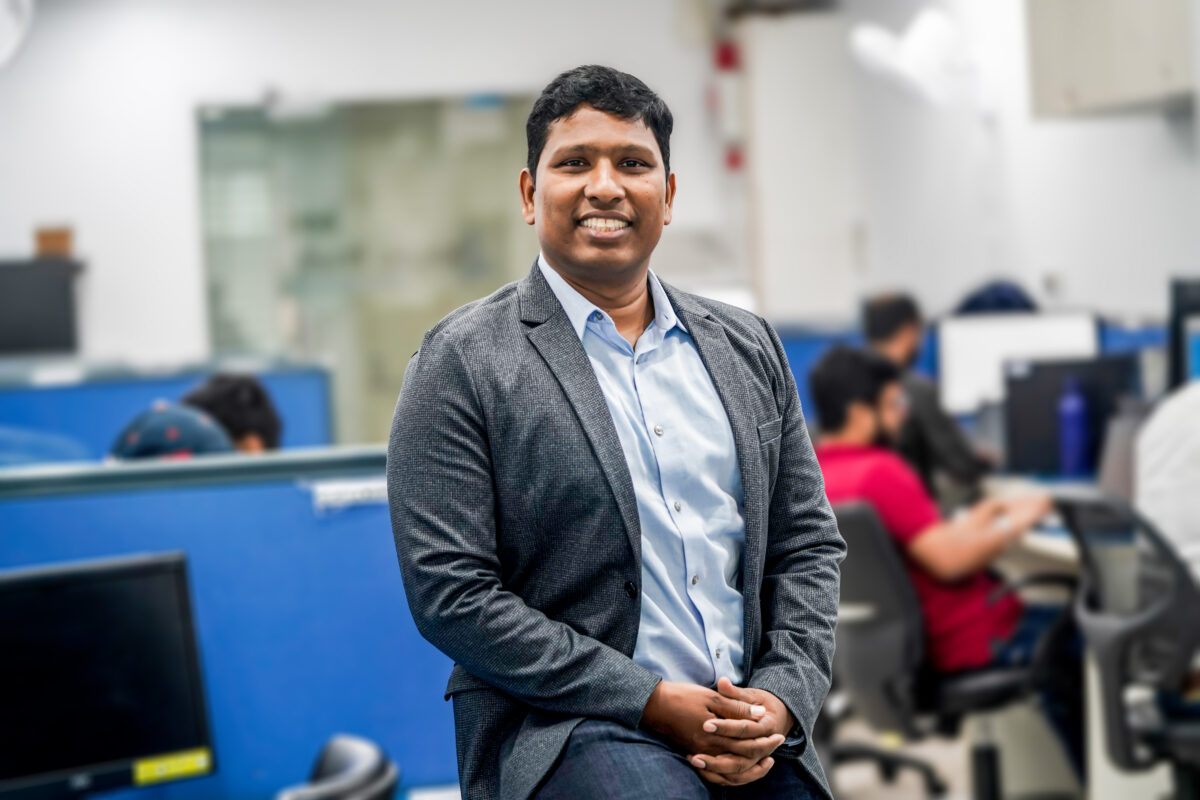 Sanjeev is a renowned technopreneur in the semiconductor industry. With more than 20+ years of experience, he is known for his enormous resilience and deep tech knowledge that sets him apart from others in the industry.
Sanjeev started his career as a hardware designer and then forayed into the FPGA domain due to his love for configurable hardware technologies. After acquiring a deep understanding of FPGA and implemented various high speed serial protocols controllers, he joined hands with Anil Nikhra (Co-Founder) to start Logic Fruit Technologies.
Prior to starting his entrepreneurial journey in 2009, Sanjeev was associated with Agilent Technologies as an FPGA Expert and NeoMagic as FPGA/Board R&D Lead. He is an EE graduate from IIT Kanpur and is passionate about sports fitness. He is an avid badminton player and cricketer.
Tell us about your company?
Logic Fruit Technologies (LFT) has completed 13 years of operations, having its niche in developing FPGA and CPU centric complex systems by utilizing organically growing Logic Fruit's IP portfolio. Even though Logic Fruit develops a lot of RTL IPs, like PCIe, CXL, JESD204C, ARINC818 we are not an IP company but a system and solutions company.
We are preferred partners/vendors to key enterprise customers such as AMD, Intel, Keysight, Siemens, Lattice, Achronix and Indian Research PSUs like ISRO and DRDOs for investigation & feasibility study, and architecture development followed by complete development of the various systems & solutions.
Logic Fruit has developed and delivered 100+ Hardware & Software centric Solutions for diverse industries like Test and Measurement, Telecom, Aerospace & Defense, Semiconductor by using our capabilities and IPs in Hardware and Software Engineering.
The targeted market for Logic Fruit Technologies is US, Europe and India.
What problems are you solving?
Being a R&D focused product engineering company, our forte lies in providing customized solutions to our customers. LFT with its client-centric approach, aims to deliver tailored solutions aligned to customer's specific challenges and objectives by utilizing the existing expertise and IPs.
Owing to confidentiality, we are not in a position to divulge any information regarding our ongoing projects. However, to showcase, we would like to tell you about ARINC 818 based single board computer, that has been developed with the Govt of India, under the TDFS schemes.
Logic Fruit takes pride in sharing that we are the first one to deliver the project under this scheme.
What application areas are your strongest?
Logic Fruit technologies has been primarily working on Aerospace & Defense, Test & Measurement, Semiconductors and Telecommunications. We are using our skill set around System Architecture, hardware design, RTL development, and SW design, to develop a complex heterogeneous to handle various kind of applications requiring real time high compute processing power.
What keeps your customers up at night?
Time to market, missing capability around FPGA technologies, a team who can deliver.
What does the competitive landscape look like and how do you differentiate?
Logic Fruit technologies is one of the leading product engineering companies with expertise in most advanced global technologies especially in FPGAs and Heterogeneous systems.
Our key differentiators are the expertise of working with FPGAs from over 20+ years and the over 50+ RTL IPs that we have built over the years, helps us to develop end-to-end solutions for our customers by reducing their overall development time and increase their confidence with our proven technologies in the end product.
What new features/technology are you working on?
Logic Fruit Technologies vision is to be a leader in Deep Technology Solutions by having various IPs around high-speed interfaces, programmable HW while delivering reliable, efficient, and scalable solutions to its global clients using our ever-growing IP portfolio and engineering capabilities.
We also look forward to being an effective contributor to Indian Government's "Make in India" initiative specifically in the domain of Aerospace to Indianize complex systems.
How do customers normally engage with your company?
There are multiple channels how customers can engage with us e.g. online through website (https://www.logic-fruit.com) social media (LinkedIn, twitter), email (info@logic-fruit.com) and offline like referrals, in person events, Tech conferences etc. As we are in R&D profession so we have very strong NDAs in place and we keep our projects privacy at top priority and that is why we are able to work with defense and aerospace sector for more than a decade now.
Also Read:
CEO Interview: Stephen Rothrock of ATREG
CEO Interview: Dr. Tung-chieh Chen of Maxeda
CEO Interview: Koen Verhaege, CEO of Sofics
Share this post via: