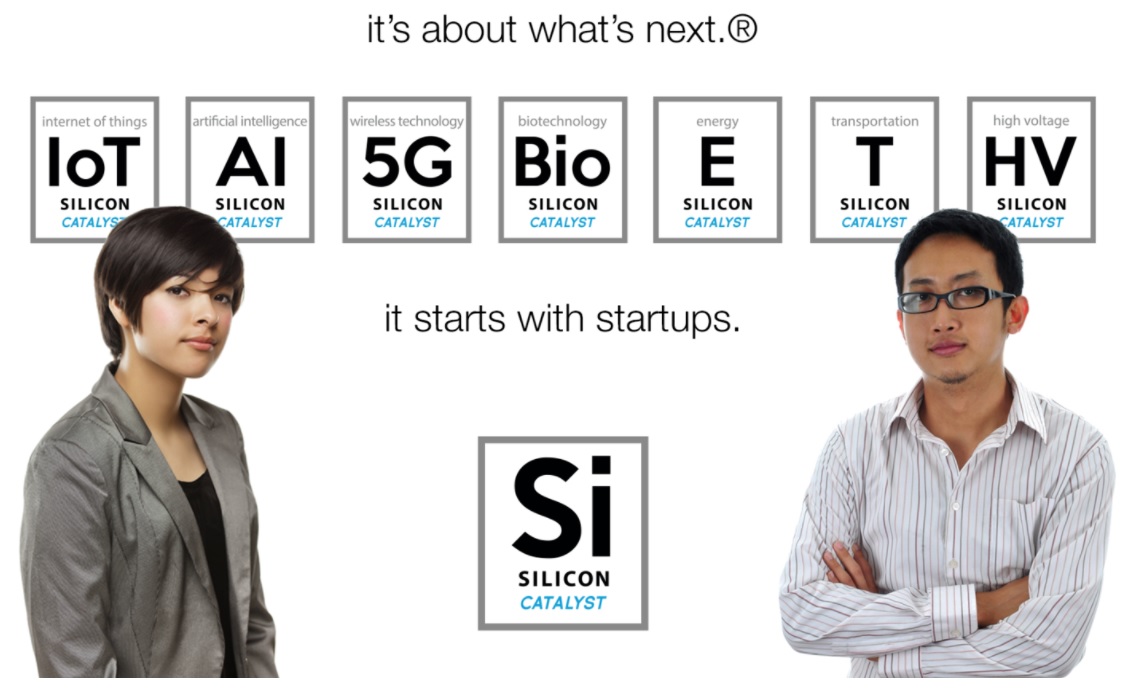 Recently we published the article Semiconductor Startups – Are they back? which went SemiWiki viral with 30k+ views. It's certainly a sign of the times with M&A activity still running at a brisk rate. During the day I help emerging companies with business development including raising money and sell-side acquisitions so brisk is not just an observation but my personal experience, absolutely.
If you are considering starting your own technology company or have one in progress this would be a great place to start. I cannot stress how important angel investors can be in not just seed funding, but also as mentors and guidance counselors, which brings us to the upcoming event:
Demystifying Angel Investing
Monday April 26, 2021
4:30pm to 6pm Pacific Time
The Silicon Catalyst Angels group is pleased to announce the next Guest Speaker Series event, open to both members and non-members. The zoom webinar is scheduled to take place on
Monday April 26th, 2021, starting at 4:30pm Pacific time.
The event will include a presentation by Dr. Ron Weissman entitled, "Demystifying Angel Investing", followed by a panel session with Angel investors that have a long history of participating in the funding of early-stage / seed-stage entrepreneurial teams focused on building new semiconductor companies.
Participation is open to all investors, potential angel investors or you're part of an early-stage startup hunting for investors, you don't want to miss this informative presentation.
Registration for the webinar can be made at: Register in advance for this webinar
Agenda
4:30 to 5:15 – "Demystifying Angel Investing" – Dr. Weissman
Guest Speaker Ronald Weissman (Angel Capital Association Board Member) will provide an introduction to angel investing. Learn the secrets of angel investing from a twenty-year industry veteran and member of the Angel Capital Association's Board of Directors who has invested in more than 40 startups and has served on dozens of startup boards of directors. Key topics to be covered include:
Who qualifies to be an angel investor?
Why become an angel investor?
What are the personal and community benefits of angel investing?
What is the process of finding and executing an angel deal?
What are the risks and rewards of angel investing?
How does one get started?
How do you find and evaluate deals?
Should you invest individually or join an angel group?
5:15 to 6pm – Panel Session with Semiconductor Industry Angel Investors
Moderator: Dr. Ron Weissman – Angel Capital Association
Panelists: Manthi Nguyen, Experienced Entrepreneur, Angel Investor, and member of Sand Hill Angels and Band of Angels.
Amos Ben Meir – Silicon Catalyst Angels, President, and active Angel Investor
Rick Lazansky – Silicon Catalyst LLC, Chairman and long-time Angel Investor & serial entrepreneur
Dr. Ronald Weissman is Chairman of the Software Group of the Band of Angels, Silicon Valley's oldest angel organization and is a member of the Board of Directors of the Angel Capital Association, North America's umbrella organization for angel investors. He has more than twenty years of experience in venture and angel capital.  Ron was a Partner and portfolio manager for seventeen years at global venture capital and private equity firm Apax Partners where he focused on North American and cross-border investing. He has invested or advised more than 60 companies and has served on more than 40 corporate boards.
Today, Ron advises financial and corporate venture funds, national and regional governments and G2000 corporate innovation programs.  He is a frequent conference speaker and advisor on startup ecosystems, entrepreneurship, venture and angel capital trends, AI, startup governance, term sheets and valuation, M&A and other aspects of venture and corporate investing.  He has advised governmental and private organizations in Emilia-Romagna (Italy), Armenia, Chile, Israel and the Republic of Georgia as well as the US White House on developing effective startup ecosystems. He lectures regularly at Stanford, the University of Santa Clara and other universities in the US and abroad on venture and angel capital trends.
Manthi Nguyen is a lead investor in Portfolia's Rising Tide Fund, Portfolia Consumer Fund and Portfolia Enterprise Fund. Manthi led the Rising Tide's investments in Unaliwear and Envoy and co-led its investments in Tenacity and OtoSense.  She led the investment in B.Well in the Enterprise Fund.
Manthi is one of the most active deal syndicators in Silicon Valley, putting together investments across the Band of Angels, Sand Hill Angels, and Sierra Angels. Manthi and her husband Jim, run their own early stage investment company. Manthi has led investments in 30+ deals in the past 5 years, and served as acting CEO at Peloton Trucking.
Ms. Nguyen was involved in a series of early startups developing routing, and networking technologies that were later acquired by NEC, Cabletron, Tut Systems, and Cisco. In the early part of her career, Ms. Nguyen was part of General Motors Advanced Manufacturing Research group working on developing technologies for office and factory automation. She participated in developing international standards for Open System Interconnect with National Institute of Standard and Technology (NIST) and International Organization for Standardization (ISO). Ms. Nguyen worked on modeling of business process, information flow, and supply chain management for the General Motors enterprise. Ms. Nguyen's experience at General Motors was invaluable in helping her build the foundation of understanding for how technologies are applied to solve real life problems.
In the last 15 years, Ms. Nguyen has brought her executive experience to focus on small businesses, mentoring entrepreneurs and angel investing. Ms. Nguyen received her Bachelor of Science from University of Washington, and her Master of Business Administration from University of Michigan.
Amos Ben-Meir is currently an active angel and venture investor in the San Francisco Bay Area. He is passionate about technology, business and the entrepreneurial eco-system as it relates to start-ups, venture capital and angel investing.
As an active angel/venture investor and a Member and Board Director of Sand Hill Angels and Silicon Catalyst Angels, Amos looks to invest and work with great founding teams that are harnessing cutting edge technology to deliver great products and services and that will result in significant outcomes to all stakeholders.
Prior to Amos's angel & venture investing career, he was involved in six startups, either as an early employee or founder. Four of the startups had successful outcomes and two failed. Amos has held Director and VP Engineering positions during his entrepreneurial career. During these roles, Amos built and managed large engineering teams. This experience in the start-up world has driven him to stay involved in the San Francisco Bay Area start-up eco-system as an investor in start-ups and mentor to entrepreneurs. In addition, Amos holds various board observer and advisor positions in companies where he is an active investor.
Since 2012, Amos's startup investment portfolio has grown to more than 300 portfolio companies. A partial list of Amos's investments can be found on his profile page on the Angel List  web-site: https://angel.co/abenmeir-me-com
Rick Lazansky is a serial entrepreneur, active investor, and coach of many startups. Rick was inspired to start Silicon Catalyst by the growth of software startups, supported by incubators, accelerators, and open source software, and the need for 'hard' technologies to have the same level of ecosystem support. Rick has invested in more than 40 startups as an angel investor with Sand Hill Angels and as an LP in several venture funds. He had coached startup projects and classes at Stanford, Carnegie Mellon University, UC Santa Cruz and Berkeley. His startups include Vantage Analysis Systems, Denali Software, and RedSpark. He has served as a Board Director at three other incubators – i-GATE Hub in Livermore, Batchery in Berkeley, and Barcelona Ventures in Catalonia. He has a BA/BS in Economics and Information Science and an MS in SC/CE from Stanford.
I hope to see you there!
Also Read:
Silicon Catalyst and mmTron are Helping to Make mmWave 5G a Reality
Silicon Catalyst's Semi Industry Forum – All-Star Cast Didn't Disappoint
Chip Startups are Succeeding with Silicon Catalyst and Partners Like Arm
Share this post via: