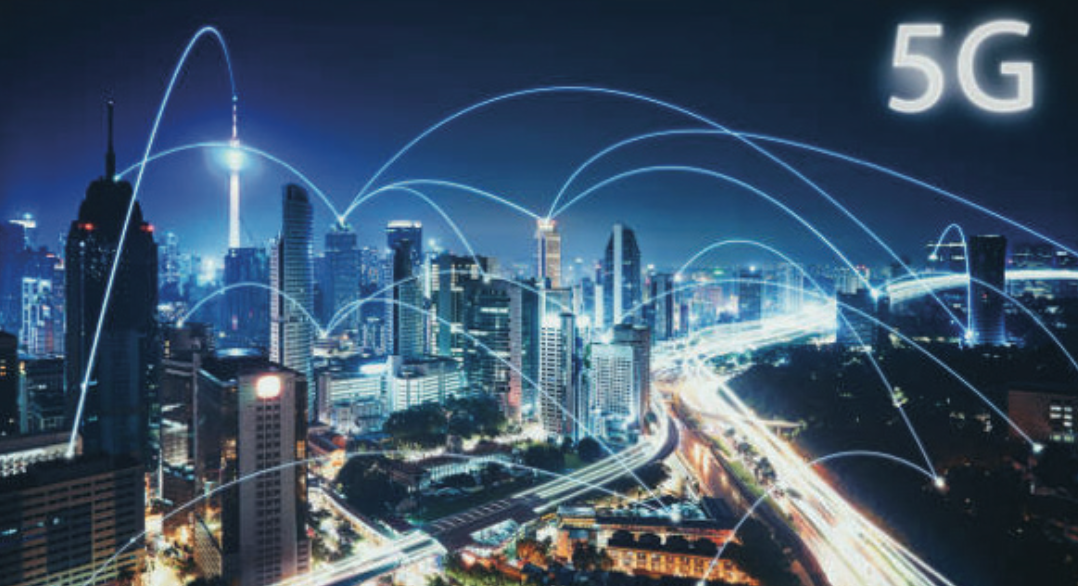 Everyone is talking about 5G these days. The buildout is beginning. The newest iPhone supports the new 3GPP standard. Excitement is building. But there is a back story to all this. Silicon Catalyst recently added a new company called mmTron to their incubator program. These folks are millimeter wave experts and that turns out to be quite relevant for 5G. I had a chance to catch up with mmTron to explore this new addition to the Silicon Catalyst Incubator. What I discovered was there is a critical portion of the 5G buildout that has some serious challenges. Challenges that mmTron is uniquely positioned to solve. Read on to learn about the 5G back story and how mmTron's innovative products will contribute to delivering on the promises of  5G. Silicon Catalyst and mmTron are helping to make mmWave 5G a reality.
The Team
First, a bit about the two folks I spoke with. Dr. Seyed Tabatabaei founded mmTron in 2020. He has substantial expertise in millimeter wave technology having led design efforts at MaCom, Agilent, Endwave and Teramics before founding mmTron. Seyed has assembled a team with exceptional skills in this specialized and critical area, drawing on experience from satellite and defense applications.
Glen Riley has recently joined mmTron as an advisor. Glen has a storied career in semiconductors that includes TI, AT&T and Qorvo. Glen has held several senior executive positions in general management, marketing, and sales. Glen currently is a board member and advisor for companies in the RF and optical markets. He previously knew Seyed as a customer and recently Silicon Catalyst put Glen back in touch with Seyed to become a key executive advisor.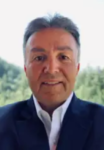 The 5G Design Challenge
It turns out much of the 5G build out occurring today is based on sub-6GHz spectrum implementations which are similar to the currently deployed 4G network. The substantial benefits of 5G (e.g., very high bandwidth and very low latency) will be delivered in the millimeter wave spectrum (i.e., 24GHz to 80GHz). Verizon is deploying some of this technology today and the new iPhone 12 can support that technology. These efforts are just the beginning of the process and there is still much to do before the full benefits of 5G are realized.
At these frequencies the speed delivered to your handheld device will be equal to or greater than today's broadband residential connections. This is where the challenges of transmission for 5G exist. You've probably heard about the need for sophisticated antenna systems that support beamforming to make all this work.
Beyond antenna systems, there is also a big challenge to deliver electronics for high bandwidth and high-power transmission systems at reasonable cost. Most millimeter wave electronics available today are based on military and satellite applications, where commercial cost pressures aren't as severe. This is the area where mmTron delivers significant value over and above what is currently available from the existing RF / mmWave suppliers.
The mmTron Solution
Thanks to its proven, patented architecture, mmTron technology can support 5G millimeter wave applications requiring higher power and higher linearity higher power and higher linearity better than other solutions. These key differentiating features mean fewer base stations and smaller phased array antenna systems are needed to deliver the same or greater capability. mmTron's high linearity products complement existing lower power silicon-based beamformer chips on the market. mmTron estimates that 5G infrastructure costs can be reduced by 40 percent or more using its technology and that is big news.
mmTron's outsourced fab and assembly/test ecosystem is already in place. RF silicon-on-insulator, gallium arsenide and gallium nitride technologies are used to deliver mmTron's products. When compared to other large companies that support this market, mmTron represents a disruptive force in the industry as shown in the figure below.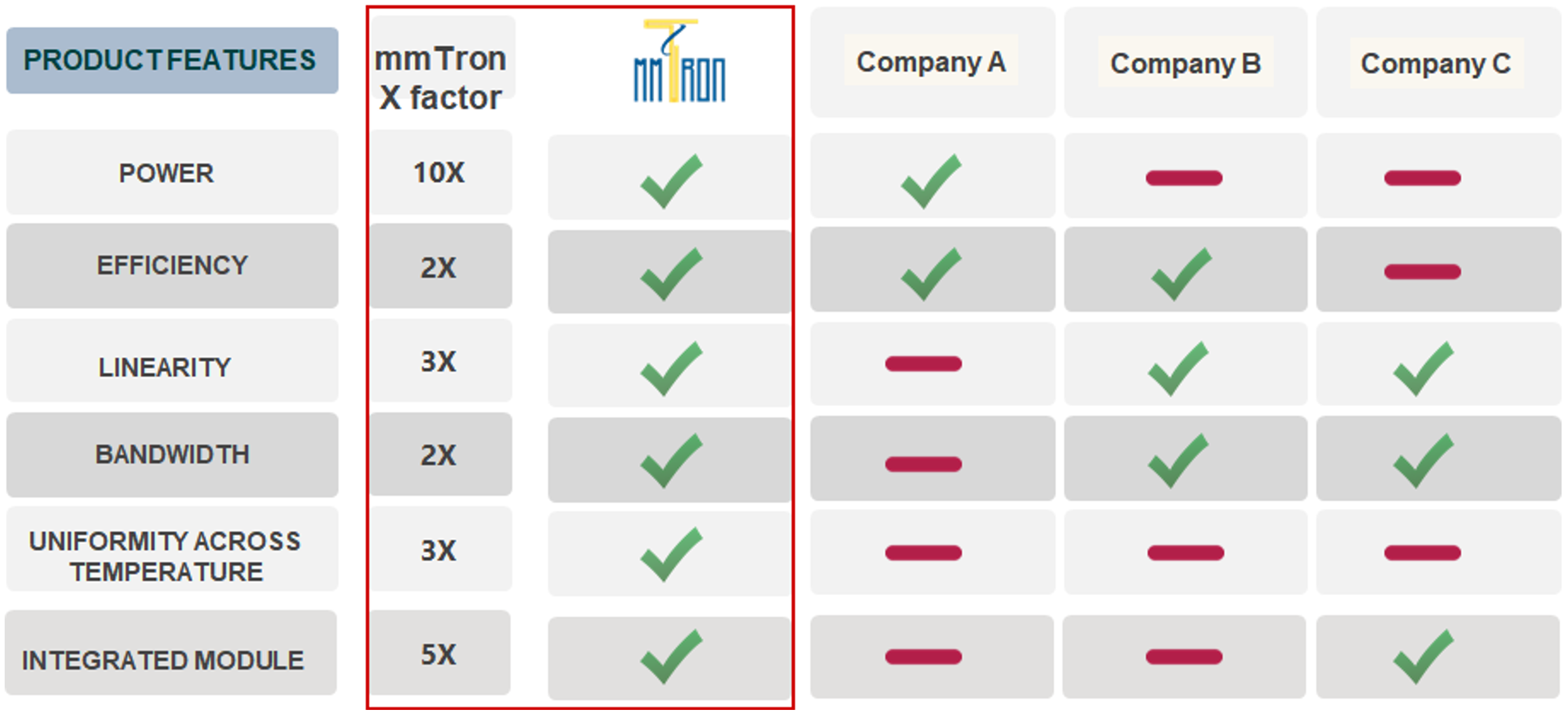 mmTron is currently in discussions with several very large infrastructure manufacturers. The company will soon close a funding round and tape out its first family of products for first delivery in late 2021. The addition of mmTron to the Silicon Catalyst incubator illustrates the breadth of the program from a technology and market perspective.
You can learn more about mmTron and its new and disruptive technology here. Whether you're interested in learning more about their product offerings or contributing to the company's growth, you can inquire here.  It looks like an exciting adventure as Silicon Catalyst and mmTron are helping to make 5G a reality.
The views, thoughts, and opinions expressed in this blog belong solely to the author, and not to the author's employer, organization, committee or any other group or individual.
Also Read:
Silicon Catalyst's Semi Industry Forum – All-Star Cast Didn't Disappoint
Chip Startups are Succeeding with Silicon Catalyst and Partners Like Arm
Silicon Catalyst Hosts Semiconductor Industry Forum – A View to the Future … it's about what's next®
Share this post via: