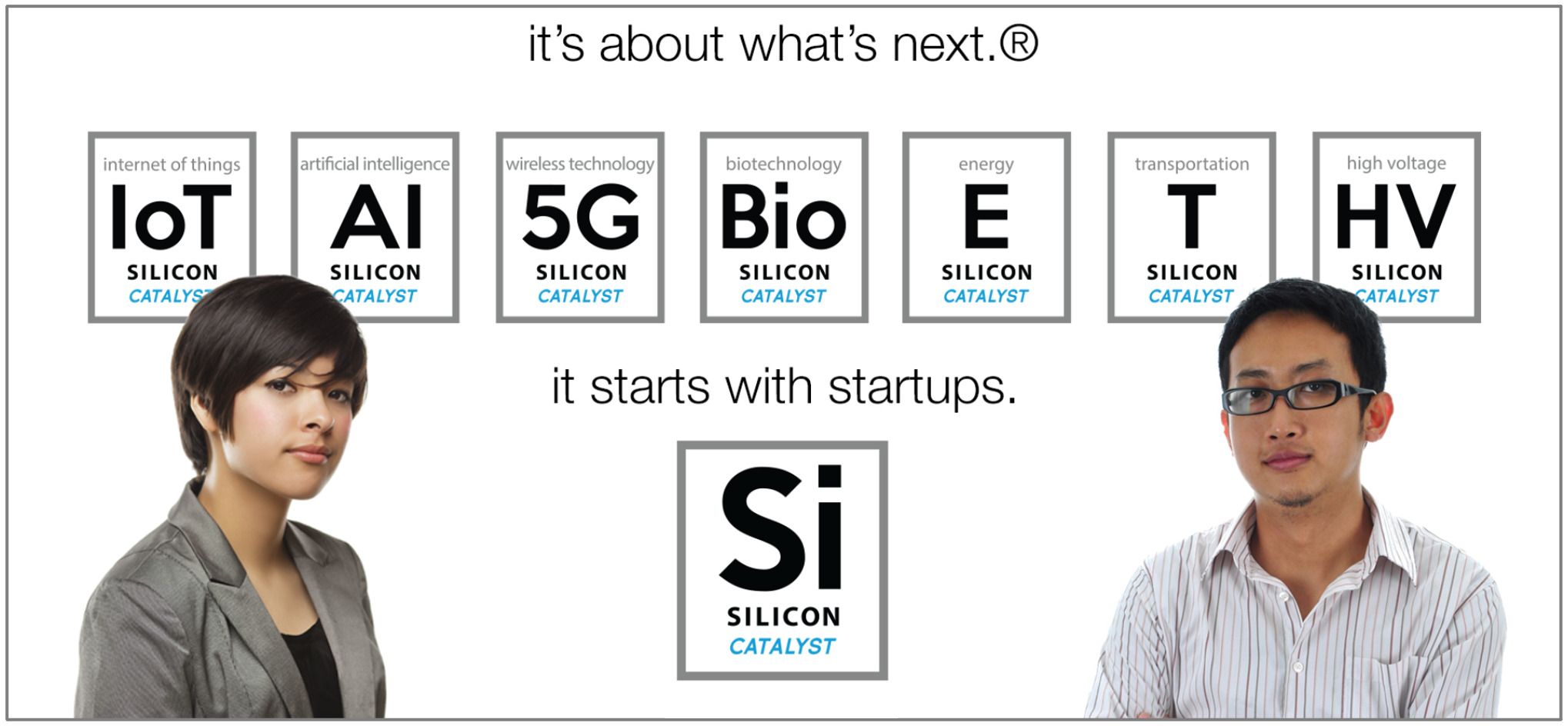 Earlier this year I wrote about Silicon Catalyst and a potent new addition to their In-Kind and Strategic Partner Programs, Arm. Fast-forward to today and there are real results to report.  As I mentioned in the prior post, Silicon Catalyst provides a unique incubator environment which includes deeply discounted technology and services that every chip startup needs as well as a network of senior advisors to help startups navigate the path to success. I wanted to find out how all this works in practice. Is it true that chip startups are succeeding with Silicon Catalyst and partners like Arm?
The Silicon Catalyst View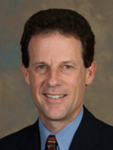 I reached out to Nick Kepler, COO at Silicon Catalyst for his views on the topic of startup success. Nick has over 30 years of experience in the semiconductor industry in roles including process technology development and manufacturing, design enablement, technical program management, and customer-facing marketing and technical sales. Previous companies include GLOBALFOUNDRIES and AMD, so Nick understands what it takes to build a chip and a chip company.
Nick explained that starting a semiconductor company is stunningly expensive.  Silicon Catalyst helps semiconductor hardware startups conserve cash with its ecosystem of In-Kind Partners (IKPs).  The IKPs provide tools and services to startups in the program at no cost or deeply discounted cost.  The 40+ IKPs offer virtually all of the tools and services needed by a semiconductor hardware startup, including (among other things) EDA tools, simulation software, IP, design services, foundry wafers, test capability, packaging, FPGA prototyping, secure cloud access, virtual CFO services, banking solutions, and legal services.  These IKPs are industry leaders, meaning startups don't have to compromise on the tools and services they need to save money.
As an added benefit, Silicon Catalyst's ecosystem further de-risks a startup by providing experienced Advisors.  Advisors bring decades of relevant experience that complement the founding team's knowledge along with invaluable connections in the industry.
Affordable Prototypes: a Crucial Milestone in a Startup's Journey
Nick went on to explain that startups change course more often than established companies and cannot afford to license IP and then pivot to a design that requires different IP.  Given that the purpose of Silicon Catalyst's In-Kind Partner ecosystem is to allow entrepreneurs to get from idea to silicon prototype for a reasonable amount of money, Arm's willingness to allow startups to evaluate as much IP as they need to, to tape out prototypes and to provide full engineering support without cost is priceless. The fact that IP licensing payments are deferred until commercial tapeout significantly conserves cash and reduces the risk for a startup in its early stages. Nick commented, "as a matter of fact, if we'd been asked to dream of the perfect IP program for startups, I'm not sure we would have dreamed as big as Arm's Flexible Access for Startups program." This is the IP at the heart of billions of devices shipped each year – so what a great way for startups to design with confidence.
He concluded by pointing out that Arm wants to support the chip startup community – to be "startup friendly" if you will. Partnering with Silicon Catalyst allows Arm to engage with a large number of startups in Silicon Catalyst's startup-centric ecosystem. Everybody wins.
The Startup CEO View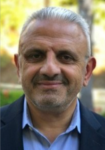 Next, I spoke with Fares Mubarak, CEO of SPARK Microsystems. The company joined the Silicon Catalyst incubator program in late 2016 and Fares has been the CEO at SPARK since 2017. Fares has a long history in semiconductors with positions at AMD, Samsung Semi, Actel (now Microsemi) and ANSYS. He's also advised startups.
SPARK Microsystems is a unique company with a new short-range wireless technology that delivers an order of magnitude improvement in latency, power and bandwidth. All this while supporting ultra-low power centimeter accuracy positioning capability. The company enables a new class of ultra-low power and latency wireless solutions, including AR/VR, gaming peripherals, personal and body area networks, high quality voice and audio and battery-less sensor node connectivity for industrial and IoT applications.
Fares' first encounter with SPARK was through John East, one of the industry luminaries that make up the Silicon Catalyst Advisor network. Fares knew John from his days at Actel. SPARK was looking to recruit a CEO from the industry to lead the company to its next level of growth. John gave SPARK several names, including Fares and this led to his role there as CEO.
Beyond the benefits of the Advisor network, Fares described SPARK's experience with the Silicon Catalyst IKP ecosystem. Building a new mixed signal chip with a newly designed radio requires a lot of EDA tools, test and measurement capabilities and fab runs to get it all right. SPARK made heavy use of the IKP ecosystem to get this done at very low cost. Some of the best names in the industry were part of this effort, including Synopsys and ANSYS for design, Advantest for test/characterization/bring-up and TSMC for chip fabrication.
The company was able to get to its first production tapeout with only $1.1M of seed investment. Anyone who has done a chip startup knows this is an incredibly small investment for an achievement like this. Fares did point out that SPARK is based in Montreal, Canada and so they also received assistance from the government in the form of tax credits and infrastructure support from a local university program. All-in, SPARK was able to make incredible progress with very little investment and Silicon Catalyst was a very big part of that.
To finish the story, we talked about Arm. SPARK will be adding a processor to their novel radio design. The radio design is necessarily new and non-standard to achieve the innovative benefits, so to minimize risk SPARK wanted to use industry-standard CPU IP. Arm was the obvious choice as it allows SPARK to focus on their unique innovation, without worrying about the quality of the CPU IP implementation or whether it is 100% compatible with standard legacy code running on Arm, the industry's leading CPU IP. The fact that they could get all of these benefits through the Flexible Access for Startups program was an important bonus that allowed SPARK to conserve cash.
The Investor View
I then spoke with Mark McDowell from Real Ventures, an investor and board member at SPARK Microsystems. Mark has extensive VC experience, but he began his career as an engineer with an MS in EE/CS from MIT. Mark understands the challenges chip startups face.
Real Ventures is an early-stage fund. Mark explained that semiconductor startups are difficult for early-stage investors since there are typically so many rounds before a product is brought to market.  The opportunity for dilution is quite real and quite large. This is especially true for a company like SPARK, which is building a mixed-signal chip with RF content. It typically takes a lot of iterations (and money) to get it right.
Real Ventures loved the SPARK story but had all the concerns mentioned about investing. Once SPARK joined the Silicon Catalyst program all these concerns essentially went away. Mark also mentioned access to John East as a result of Silicon Catalyst.  They saw this as significant strategic risk reduction. The IKP ecosystem was also viewed as significant financial risk reduction. So, Real Ventures, a company that rarely did semiconductor investments, became the lead investor in SPARK Microsystems, due in large part to the technology and services delivered by Silicon Catalyst.
Summary
So, there's the story of how strategy meets implementation. The Silicon Catalyst IKP ecosystem helps chip startups conserve cash and accelerate time to innovation with the best technology and services in the industry. Their Advisor network helps chip startups be more sure-footed and strategic. And the Arm Flexible Access for Startups program facilitates a "test drive" of the industry's leading IP cores without cost to early-stage startups . Indeed, chip startups are succeeding with Silicon Catalyst and partners like Arm.
And a final note. If you are a chip startup, there is a January 11, 2021 deadline to apply to the next round of applicant screenings for the Silicon Catalyst Incubator.
Also Read:
Silicon Catalyst Hosts Semiconductor Industry Forum – A View to the Future … it's about what's next®
Silicon Catalyst Announces a New Startup Ecosystem for MEMS Led by Industry Veteran Paul Pickering and supported by STMicroelectronics
Starting a Chip Company? Silicon Catalyst and Arm Are Ready to Help
Share this post via: