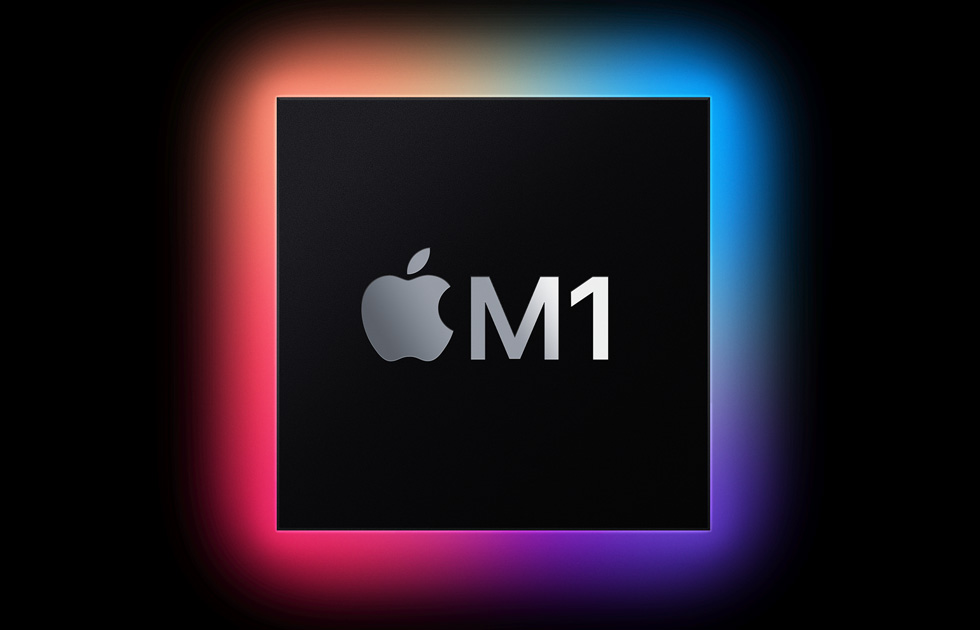 The Apple event today was essentially a reveal of the latest and greatest silicon coming out of the Apple/TSMC partnership and how far ahead of everything else it is. The Mac was simply an aluminum container for the new silicon.
More importantly the event and specs of the TWO new chips, the M1 Pro and the M1 Max demonstrate that the M1 was just the beginning of a large suite of silicon much as we saw in the iPhone lineup. The newly announced silicon is not just a small incremental increase in capability over the original M1 that we have seen out of Intel's recent product line announcements but a Moore's Law leap that we are used to from the past generational silicon changes. It harkens back to the type of performance increases we used to see out of Intel before they stumbled.
Catching an accelerating Apple/TSMC just got harder
We have pointed out in prior articles that Intel catching TSMC is going to be tough as TSMC really hasn't stumbled at all. Given the incremental increase over the Apple M1 announced a year ago, it feels as if the Apple/TSMC partnership may be extending its lead not just keeping pace with innovation.
It may look very ugly if AMD and Intel are fighting over second place with tit for tat incremental changes while Apple accelerates away.
Apple has more than proven its chops in silicon design
Much was said about the legendary "Tick Tock" (no, not the phone app) of Intel's alternating design and manufacturing enhancement cadence, alternating with the two year lock step of Moore's Law.
We have also heard more recently about AMD's design prowess and thinking outside the box.
Jim Keller, the Guru/pied piper genius of CPU design has bounced around the industry from DEC to AMD, Tesla, Intel and Apple sprinkling the fairy dust of magical CPU design wide and far.
Apple has proven that their chip design is not beginners luck nor a one hit wonder but rather a deep bench of capability and expertise and perhaps most importantly the ability to work with a manufacturing partner as if they were a seamless "IDM" .
This also underscores that while design is important its all about manufacturing and Moore's Law that makes the difference…. but then again we and Intel have known this for a very long time.
Apple Silicon helped it win phone wars… Will it win laptop wars?
The Apple "A" series of processors used in its iPhones are the most advanced in the industry by far. They are perhaps the key factor enabling the leading performance, features and battery life that keep Apple products at a price premium in a leadership, position.
As the "M" series of processors rolls out across the spectrum of Mac computers we will likely see a similar performance advantage that will keep Apple computers in the forefront.
We would also remind everyone that all of Apples products, its watch, earpods, speakers etc; etc; all have smart silicon that differentiates them from otherwise pedestrian versions of similar products.
The Intel doth protest too much….
Intel has been on an anti-Apple PR campaign recently trying unsuccessfully to dull the impact of Apple's switch away from Intel. There has been significantly blowback and negative reaction from the campaign which was perhaps looking to head off today's launch of new Macs/Apple silicon. Unfortunately it just underscores the switch and Apple's success in the silicon business.
Apple Semiconductor
We had suggested a long time ago that perhaps Apple should be considered a semiconductor company or perhaps consider finding a way to monetize that expertise in addition to inside its current product line.
Why wouldn't it make sense to see Apple chips in servers (running at very low power which is critical in data centers) or selling its chips/expertise to Facebook or "frenemy" google .
Don't be surprised if we hear about Apple chips going into Apple's own vast cloud computing complex. it would be a great proving ground.
The Stocks
The event today was a great demonstration of why Apple is where it is and where its going, and why its staying ahead.
They obviously very much understand the importance of silicon, both design and manufacturing and are working hard to use it to their advantage.
Investors need to look beyond this being a Mac roll out and more of a demonstration of their underlying technology advantage and commitment which will keep them ahead.
It should also been seen by Intel that they have their work cut out for them. Apple and TSMC are fast moving targets that have both very deep resources and don't make a lot of mistakes. They are well managed with the right underlying strategy that understand what makes the markets tick. This is going to be a long hard struggle over many years.
Everyone just has to remember….
"its all about the transistors"
Also Read:
Semiconductors – Limiting Factors; Supply Chain & Talent- Will Limit Stock Upside
ASML is the key to Intel's Resurrection Just like ASML helped TSMC beat Intel
KLA – Chip process control outgrowing fabrication tools as capacity needs grow
Share this post via: