-KLA dominates process control like ASML dominates litho
-Industry in "panic mode" over capacity drives process control
-Like others, KLA tool supplies are in demand & tight supply
-Balance of 2021 "filled out" – now booking for 2022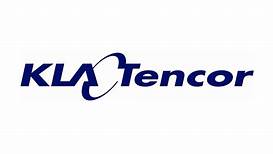 Solid numbers and very solid guide for a better second half
KLAC reported revenues of $1.93B with non-GAAP EPS of $4.43 on gross margins of 62%. This very handily beat analyst expectations of $3.99B and EPS of $3.99.
More importantly KLA is looking for a stronger second half of the year with September revenue guidance of $1.92B-$2.12B ($2.02B midpoint) and EPS of $4.01-$4.89 ($4.45 midpoint) versus current analyst expectations of $1.92B and EPS of $4.13.
This is obviously better than Lam's guide last night which left some investors wanting. It would appear that KLA may have a bit more confidence and a bit more growth in the second half.
Logic/Foundry remains in stronger demand than memory
Historically, KLA has seen more business out of foundry/logic customers as compared to memory and right now foundry/logic demand is off the charts while memory is in reasonable balance…..shortages are almost only in foundry/logic.
This obviously plays to KLA's traditional strength and the higher need for process control in foundry/logic.
KLA stated on the call that they expect to outgrow the industry average in 2021 and they are likely correct. If this were a memory driven cycle it might have been different but the demand is in KLA's wheelhouse.
Add to this all the myriad of technology process changes and the need for new, Chinese customers, to learn how to build chips and you get strong demand for process control beyond just the shortage induced demand. China represented about a third of demand and hasn't seen any softening
EUV still paying dividends for KLA
The after effects of the adoption of EUV continue to ring the registers for KLA. The industry still needs a lot of help and KLA gets a lot of business associated with this, especially on the wafer inspection side with "print & check" type of applications.
The only significant hole in KLA's otherwise strong armor of its product line remains its lack of Actinic inspection. KLA was embarrassed by a previously unknown but now very well known and rich little competitor called Lasertec which remains the only actinic reticle inspection in the industry. KLA still seems far away from having one and didn't have a good, crisp answer about it on the call.
As Intel ramps its EUV in earnest as it recently laid out in its Intel accelerated presentation, KLA will likely lose more reticle inspection market share to Lasertec as Intel was their major sponsor. Lasertec came close to equaling KLA last year in their own wheelhouse of reticle inspection.
"Filled out" for the balance of the year
KLA like ASML , has always had the luxury of not being a "turns" business like the dep and etch guys. Litho and process control tools tend to have long lead times and those lead times have obviously gotten even longer as the company said on the call that 2021 was "filled out" and most orders being taken were for 2022 delivery.
This in essence means that KLA has several quarters of backlog on the books and can virtually "dial in" whatever revenue and profit numbers it wants. While there may be some headwinds on parts and sub systems they are not nearly as bad as lenses for EUV litho tools but still require work to prevent shortages.
The fact that customers have to wait until 2022 for tools ordered today probably adds to both the panic and sense of urgency in the market today which only adds to the demand….in essence a bit of a self fulfilling prophecy.
Financials remain great
KLA remains the ATM of the industry with great gross margins and terrific financial performance. More dividends and stock buybacks continue the shareholder cash returns that are so attractive.
This remains very well managed and tops in the industry.
The Stock
Like many other stocks in the semiconductor space, KLA is not cheap…..If we had to pick a couple of names to own in the space KLA and ASML would likely be there as they both are very dominant, monopolies or near monopolies.
KLA had a very strong beat and raise which is a good near term indicator for the stock. The balance of the year is already in the bag so the downside risk is quite low and near zero for what is historically a cyclical industry.
In short there was nothing to complain about and a lot to enjoy from the June quarter report which should make shareholders happy.
We would continue to be an owner and might try to add if it didn't run up too much.
Also Read:
LAM – Surfing the Spending Tsunami in Semiconductors – Trailing Edge Terrific
ASML- A Semiconductor Market Leader-Strong Demand Across all Products/Markets
GloFo inside Intel? Foundry Foothold and Fixerupper- Good Synergies
Share this post via: