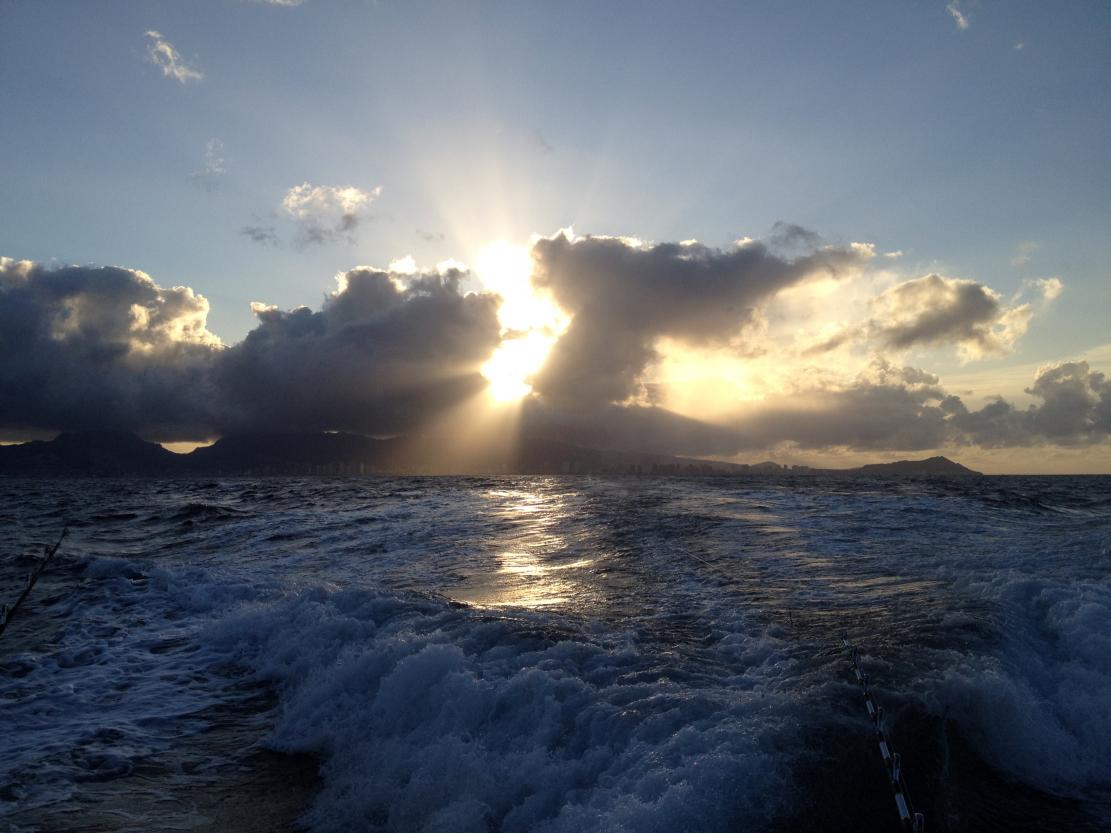 While I was marlin fishing in Hawaii last week I missed some interesting comments from TSMC executives at the Technology Symposium in Taiwan, a much different show than the one here in San Jose I'm told. It is good to see TSMC setting the record straight and taking a little credit for what they have accomplished! I'm sorry I missed it but I know quite a few people who didn't and they were quite impressed.
Y.P. Chin, TSMC Vice President for operations and product development (Y.P. joined TSMC when it was founded in 1987):
Citing data from SEMI, TSMC's capacity for logic chips was 1.5 times greater than Intel and 2 times greater than Samsung in 2011.
Interesting perspective. If you look inside your smartphone or tablet you will see both logic (brains) and DRAM (memory) chips. TSMC does the brains, Samsung does mostly memory, Intel does the big fat brain in your PC and laptop (my wife edits my blogs so this is for her).
Jason Chen, TSMC's Senior Vice President of Worldwide Sales and Marketing (Prior to joining TSMC in 2005, Jason worked at Intel for 14+ years):

Smartphones have beat PCs in shipments since 2010. In 2012, shipments of smartphones will beat PCs by 50%. Tablets join smartphones to make mobile computing an even bigger market. Smartphones have emerged as the primary tools for internet access with even more features fit inside in the future. Online payment for example will become a standard smartphone feature.
I never thought I would give up my laptop but my iPhone 4s and iPad2 see much more action than I would have ever imagined. My wife and kids (ages 16, 18, 22, and 24) will tell you the same, absolutely. I even used my iPhone projected boarding pass to get to and from Hawaii avoiding check-in lines, very cool!
That is why TSMC is leading off 20nm with a process optimized for mobile and Intel will need to optimize their 22nm process for mobile before mainstream customers take their foundry claims seriously.
That is also why TSMC is increasing CAPEX and R&D spending to record rates this year, to capture as much mobile demand as possible. One thing you have to remember about the foundry business is that wafer price is everything, especially to the mobile market. Today TSMC is the only foundry shipping production 28nm silicon which means they have a big lead on the manufacturing yield/cost curve. Even when second source 28nm silicon hits the market it will be at a higher cost/lower margin. TSMC will also be the first with 20nm silicon (my opinion) so lather, rinse, repeat…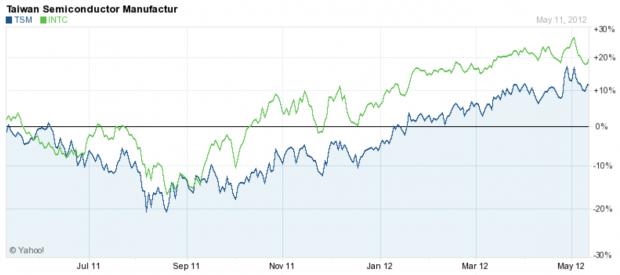 A question I have is: How much longer will TSMC stock (TSM) continue to trade for under $16? Anyone? Given the success of 28nm, I think you will be able to measure that in months versus years (my opinion).
Disclaimer: I do not partake in the financial markets so do not buy this or any other stock based on my comments. Seriously, you would be better off consulting your neighbor's pet.
Share this post via: