I am not going to attempt to give you any restaurant advice beyond what I've already done by listing the good places near the conference center. San Francisco reputedly has over 3000 restaurants so I don't know anything about more than a tiny fraction. However, with that many restaurants, most places are pretty good. If not, they close and the space gets taken over by someone else.
Here is the San Francisco Chronicle's food reviewer Michael Bauer's list of the top 100 restaurants in the Bay Area. But you don't need to go to an expensive restaurant to get a good meal in San Francisco. The city is made up of neighborhoods with lots of restaurants that are mostly frequented by locals, sprinkled with a few "destination restaurants" where people travel from all over to visit and usually with commensurately high prices. Two neighborhoods with especially high numbers of restaurants are the Mission (Valencia and Mission Streets between about 14[SUP]th[/SUP] Street and 24[SUP]th[/SUP] Street) and the Marina (Chestnut Street between about Laguna and Divisadero, and Union Street between the same cross streets ).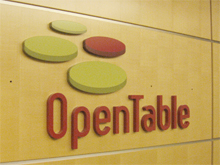 The online reservation system OpenTable started in San Francisco (their offices are just a block away from Moscone) and most restaurants seem to be on it. They have a good iPhone and Android App too. So it is easy to find restaurants that still have reservations even at short notice.
There are a huge number of gourmet food trucks in San Francisco. You can follow them on Twitter to know where they are. Or RoamingHunger follows them for you and puts them all on a map so you can see who is nearby. They have an iPhone App too (and presumably an Android one). I've only been to a couple of the trucks but the quality of the food is high and the prices low. Most only take cash.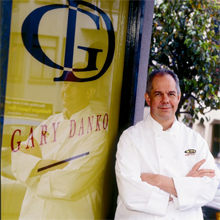 The best restaurant in San Francisco is almost always reckoned to be Gary Danko. But you need to make reservations a couple of months in advance, so you probably didn't. However you can sit at the bar and have an incredible meal at a special low price (well, not low, but not stratospheric). Best thing to do is go there at 5.30pm when they open and grab a bar seat. Corner of Hyde and North Pointe.

Share this post via: