I've often wanted to publish a book with nothing but photos of police cars, so that people wouldn't have to slow down and gawk at them when they have someone pulled over on the side of the freeway. Intel roadmaps seem to have the same effect on people. No matter what is on them, even if there's nothing really new, they stop people in their tracks just to look.
At Mobile World Congress today, Intel's Paul Otellini created the latest traffic jam by laying out the plans to move from the Atom Z2460 (Medfield) at 32nm into the Atom Z2580, targeting their new 14nm process in two years. Also, he previewed the Z2000, the first "value" tier push targeting lower cost implementations.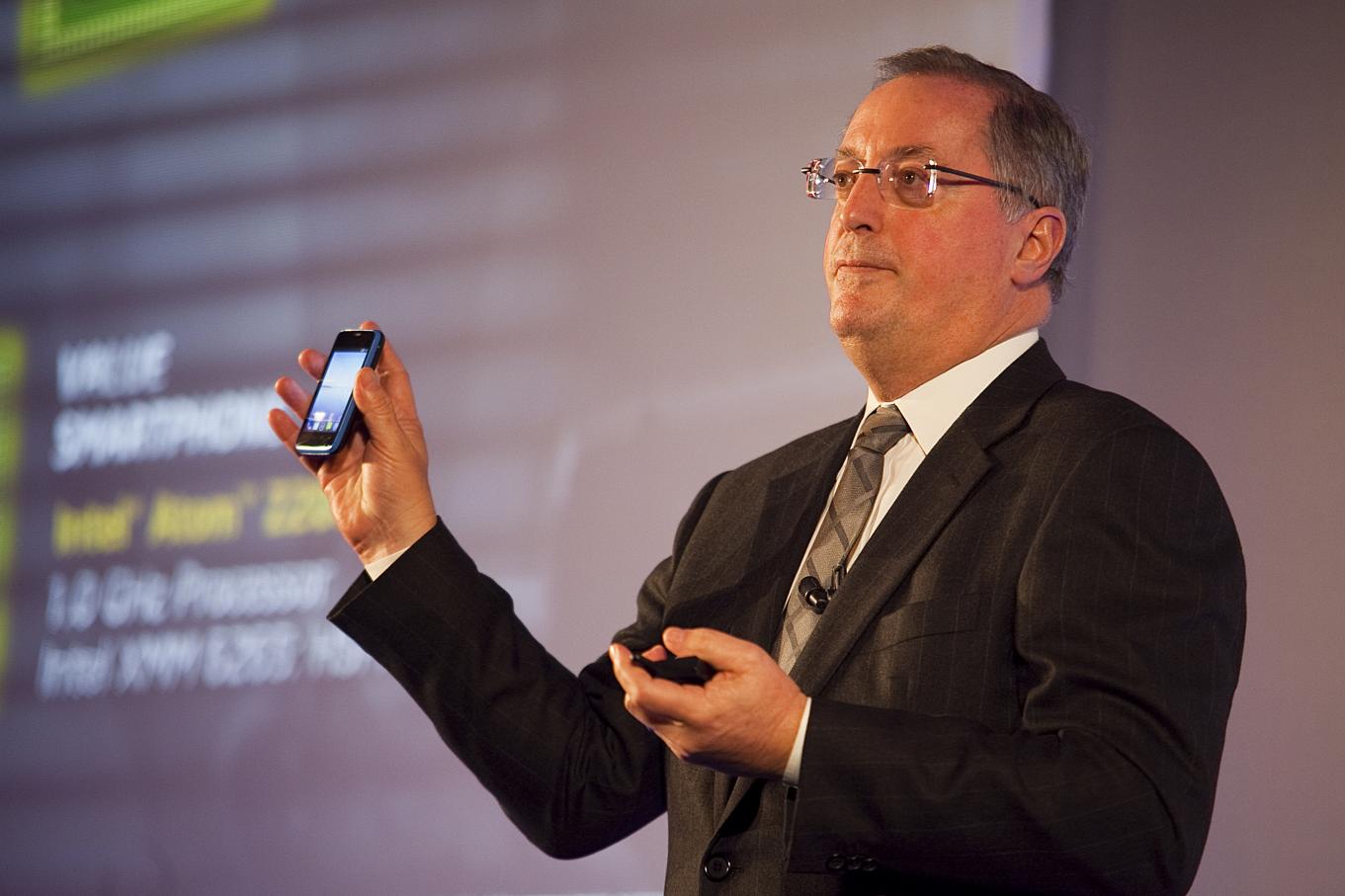 Intel firmly believes they can compete in mobile, and is betting the farm on 14nm to catch up. With roughly twice as many transistors to deal with compared to an ARM Cortex-A9 core, they're looking to faster memory interfaces, FinFETs, and process shrinks to get it done.
The push to 14nm isn't surprising at all: Intel has to fill Fab 42. It's the only play. With the news of HP shrinking their way to greatness in the PC business, it will have to come from Atom, smartphones, and embedded … er, intelligent systems.
While the initial Atom Z2460 performance numbers are in the range of the Qualcomm MSM8960 (BrowserMark: 116425 vs. 110345), they are coming at substantially higher power consumption – about 1W versus something less than 750mW, maybe as low as 450mW. The performance/watt figures still favor the ARM camp, by a lot, and that ecosystem isn't standing still with things like the Cortex-A7 coming.
Intel has a huge gap to close here, and it's good to see they are competing to get back on the lead lap, but they have a lot of work left to do.

Share this post via: