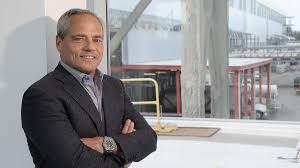 Could this be more bad news for semicap spend? Negative for US chip independence & AMD costs ? Rumors of Global Foundries dropping out of the 7NM race have been increasing rapidly. What could be a fatal blow to the GloFo 7NM program was AMD deciding to go with TSMC for 7NM first for one product and finally for its next generation CPUs. This started back in April and lead to the CPU announcement at the end of June. AMD had been working with TSMC for quite a while as the AMD supply contract with GloFo was coming to an end anyway and GloFo was unable to keep up with AMD's needs.
Adding to the speculation was a significant round of layoffs at GloFo along with rumors of more to come. GloFo has been under pressure from its owner, investment fund Mubadala of Abu Dhabi, to turn a profit after pouring billions of dollars into the operation and buying IBMs chip operations.
While TSMC has raced ahead and has good yield with 7NM, Global Foundries has struggled to yield. This is nothing to be ashamed off as even the great Intel can't get its 10NM (which is the rough equivalent of TSMC or GloFo's 7NM process) to yield.
We applauded the decision of GloFo to skip 10NM and go straight to 7NM as it was the only way to have a chance to catch TSMC and Samsung. We think its been a great effort but very difficult to bring up a new fab with less experience to the bleeding edge of giants like TSMC and Samsung. We also think that the effort has been somewhat hamstrung by reduced financial support. In the end, a great effort but the market doesn't reward effort, it rewards results.
GloFo's exit from the race will obviously negatively impact their capex spend levels. This is more negative news heaped on top on the negative reports from Lam and more recently Applied. Memory spending at Samsung is already down and AMAT already spoke of slowing foundry spend from multiple foundries. We thought it was TSMC and Samsung…..maybe its all three, TSMC, Samsung and now GloFo.
There will be some negative impact at ASML as GloFo was an EUV customer and they will not need EUV tools and associated yield management if they are no longer in the race.
The cost of going to EUV is probably is part of the problem of going to 7NM. Justifying the costs is difficult as TSMC will garner the lions share of leading edge revenue and profits. TSMC's dominance creates a barrier to entry for Samsung, Intel and GloFo.
With GloFo out of the race, AMD will no longer have a choice for 7NM as GloFo is no longer a viable alternative. This removes GloFo as even a stalking horse to keep TSMCs pricing honest. Now TSMC can charge AMD whatever it wants as its the only real game in town.
Though we don't think this is an immediate negative for AMD, it is a handicap to their margins over the longer term as Intel has much more latitude on pricing given their vertical, insourced structure (Jerry Sanders- "real men have fabs"- coming back to reality…)
Negative for US defense and security
The US defense department and other defense related areas rely on GloFo/IBM chip making which will no longer be leading edge. We had hoped for GloFo success as it was the only pure play foundry in the US. Now if US defense agencies want the best chips they will have to go to Taiwan until China takes it back…

Is Intel not far behind…
We have not heard much out of Intel's foundry operations and GloFo's lack of success against TSMC could foreshadow the way Intel's foundry business will go. Not that its a great loss as it hasn't been a lot of revenue anyway. It just tough to compete against TSMC. Samsung has found that out as their foundry business is a fraction of their memory business. TSMC is a steamroller……

Negative for semicap names- The chip flu spreads…
If GloFo reduces its leading edge efforts it is obviously going to be spending less, maybe a lot less. Though not a big spender as compared to others in the industry, the loss of their spending couldn't have come at a worse time for the semicap industry already struggling with reduced revenue due to the sharp drop at Samsung memory with foundry softness recently revealed by Applied.
This calls into question how quickly the industry will bounce back from this down cycle. How can 2019 be an up year with memory down and all the foundries slowing? This also puts even more focus on China spend levels as its now the only remaining chip maker increasing capex spender. Think about that for a second. This increases the risk levels associated with the trade problems as there is less for the industry to fall back on if China goes away due to political reasons.

The stocks…
We had previously mentioned that we thought AMD was a bit overdone and this potential news while not directly near term impactful will be a limit to future margins and earnings.
AMAT and LRCX will have more negative news and ASML may have to shift its shipment plans for a couple of EUV tools. While the broader chip stocks have been doing well, semicap names have had downward momentum and this adds to it. Investors ad analysts looking for a pot of gold at the end of the rainbow in a quarter may be disappointed.
Also Read: GLOBALFOUNDRIES Pivoting away from Bleeding Edge Technologies
Share this post via: