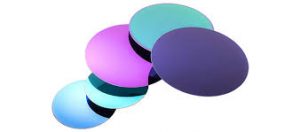 Last year at Semicon I sat down with Soitec and got an update on the company. You can read my write up from last year here. A key point last year was Soitec was continuing to be profitable and grow after several years of financial struggles.
On Thursday, July 11th I got to sit down with Soitec's CEO, Paul Boudre and get an update on Soitec's continued progress.
Soitec is a key supplier of SOI substrates for both RFSOI and FDSOI processes. In my previous Semicon write up from this year I discuss GLOBALFOUNDRIES (GF) commitment to SOI and business opportunities. The GF article is available here. They are seeing GF and Samsung offering FDSOI foundry and ST Micro use FDSOI internally, now they see the platform being adopted by IOT products, with FDSOI used by Microsoft and NXP voice recognition. GF and Samsung have platform roadmaps, not just nodes, memory, RF, etc. TSMC now makes RFSOI. The market for SOI into mobile, automotive and IOT is expected to continue to grow in the years ahead.
Smart phones had 20mm2 of SOI two years ago, today it is 50 to 60mm2 and in two more years they expects 100 to 150mm2.
But Soitec doesn't just see themselves as an SOI provider but rather as a provider of engineered substrates and they are applying their core competencies to broaden their market. For example:
Piezzo On Insulator (POI) provides piezo materials on an insulator for filter applications. This is a huge market, as big as the front-end-module market for cell phones and they have 0% market share currently.
Silicon Carbide (SiC) is a rapidly growing material for power semiconductors but the wafers are very expensive and supply constrained. Soitec can use their SmartCut technology to make 10 SiC wafers out of one wafer.
They acquired EpiGan from Belgium for GaN on silicon for 5G base station power amplifier, no market share now in PA, also a big opportunity and a new market for them, they are not in base stations.
In terms of capacity:
Singapore has just been qualified and can ramp up to 1 million 300mm wafers per year.
France is ramping from 650 thousand 300mm wafers per year to 1 million wafers per year.
The France R&D factory is being converted to POI and will have 400 thousand wafers per year of capacity. Soitec's R&D has been moved to a joint lab at Leti.
200mm capacity is now full in France and the overflow is going to their China partner who is ramping up from 150 thousand wafers per year to 375 thousand wafers per year.
Soitec will spend $130 million euro on capital this year and self-fund it while generating approximately $180 million euro of EBIT. In 2015 they were in chapter 11 with a $130 million euro valuation, today they are valued at $3 billion euro! They have been growing at 30% to 40% per year the last few years and are shooting at 30% this year.
About Soitec
Soitec (Euronext Paris) is an industry leader in designing and manufacturing innovative semiconductor materials. The company uses its unique technologies and semiconductor expertise to serve the electronics markets. With more than 3,500 patents worldwide, Soitec's strategy is based on disruptive innovation to answer its customers' needs for high performance, energy efficiency and cost competitiveness. Soitec has manufacturing facilities, R&D centers and offices in Europe, the U.S. and Asia. For more information, please visit www.soitec.com
Share this post via: