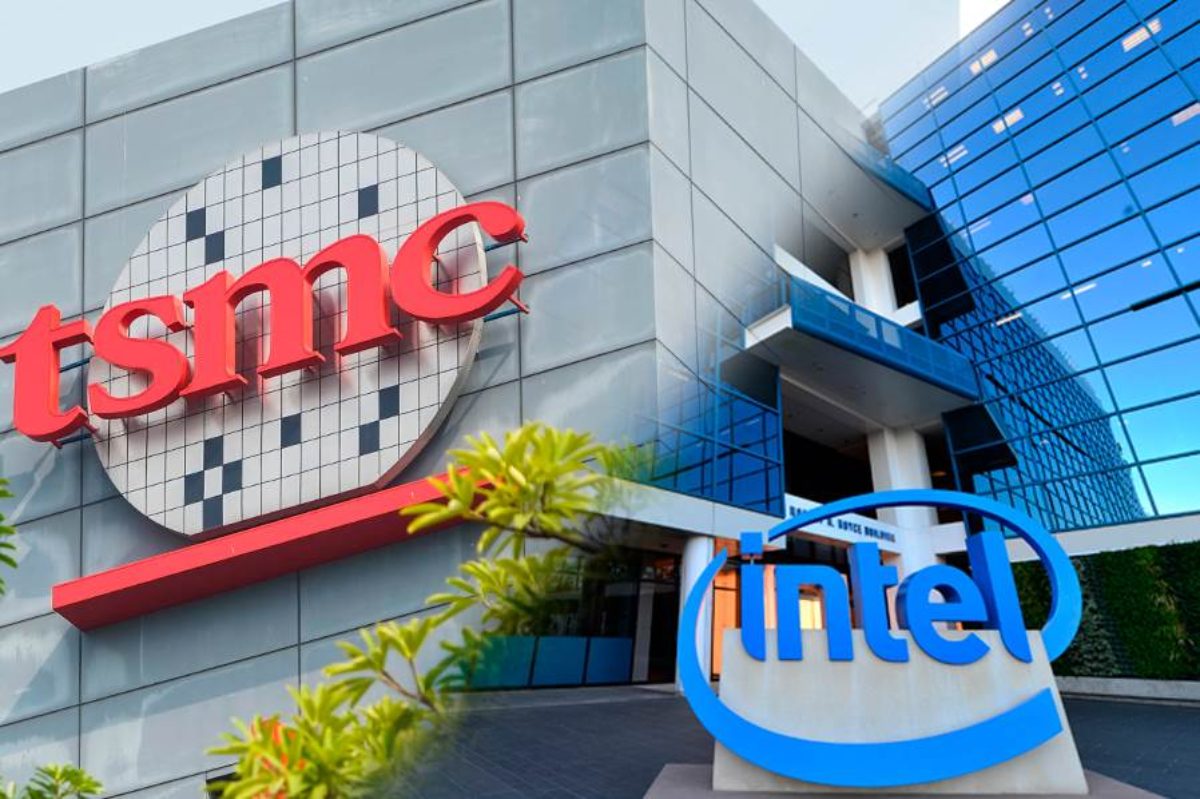 New Intel CEO Pat Gelsinger is not wasting any time in changing the course of the largest semiconductor company the world has ever seen. Today he announced the IDM 2.0 strategy which will better leverage Intel's manufacturing abilities. There is a lot to talk about here but let's focus on the new Intel Foundry Services because the mainstream media will have no idea what this really means and I am one of the only people with a website who can explain it.
IDM 2.0 is the Powerful Combination of Intel's Internal Factory Network, Third-party Capacity and New Intel Foundry Services
Intel has dabbled in the foundry business on multiple occasions throughout the years but the biggest push was Intel Custom Foundry in 2014 . Unfortunately, the Intel Custom Foundry strategy was very critical of the pure-play foundry business model which did not go over well with the fabless semiconductor ecosystem, not even close.
In fact, looking back, it reminds me of the famous sleeping giant quote: "I fear all we have done is to awaken a sleeping giant and fill him with a terrible resolve". The sleeping giant is the fabless semiconductor ecosystem of course.
On a side note: TSMC already shared their thoughts on this with Mark Liu's IEDM keynote: Unleashing the Future of Innovation which speaks to the downside of IDM foundries.
Per today's press release:
"Building a world-class foundry business, Intel Foundry Services
Building a world-class foundry business, Intel Foundry Services. Intel announced plans to become a major provider of U.S.– and Europe-based foundry capacity to serve the incredible global demand for semiconductor manufacturing. To deliver this vision, Intel is establishing a new standalone business unit, Intel Foundry Services (IFS), led by semiconductor industry veteran Dr. Randhir Thakur, who will report directly to Gelsinger. IFS will be differentiated from other foundry offerings with a combination of leading-edge process technology and packaging, committed capacity in the U.S. and Europe, and a world-class IP portfolio for customers, including x86 cores as well as ARM and RISC-V ecosystem IPs. Gelsinger noted that Intel's foundry plans have already received strong enthusiasm and statements of support from across the industry.
I am one of the above mentioned supporters from across the industry. Competition is critical in the semiconductor industry as with any other industry that relies on innovation and pricing. Intel can easily replace Samsung as the #2 foundry based on the US and UK fab locations alone given the semiconductor supply chain issues we are seeing today.
But it's not as easy as it sounds and there are many potential pitfalls. First and foremost is the support of the giant fabless semiconductor ecosystem. It will be interesting to see how Intel goes about this. Personally, I would go all-in-it-to-win-it and start writing some very big, very strategic checks. Acquisitions will be key here as well as partnerships.
Another pitfall is trust. This has been a serious problem for Samsung even after they "spun off" the foundry business. Capacity and delivery for customers has always been a sticking point for IDM foundries starting with the early days of the fabless business where IDMs auctioned off their excess fab space while they had it. When they didn't have it the fabless customers were out of luck.
Another trust issue is competing with customers. Today's systems companies are the fastest growing fabless customers (Apple et al) and who is one of the biggest systems companies in the world? Samsung. Which is why the majority of Samsung Foundry customers are chip only companies. Word to the wise for Intel Foundry Services do not compete with customers.
The other piece of advice I have for Intel Foundry Services is to speak softly and carry a big stick, which is the opposite of what Intel Custom Foundry did. This also goes to trust. The semiconductor industry is filled with highly intelligent people who do not suffer fools gladly. And speaking of that, Intel please change your process node names to better align with the ecosystem. Us highly intelligent semiconductor people really feel strongly about this, absolutely.
I'm over 600 words so let's talk more in the comments section.
Podcast EP12: A Close Look at Intel with Stacy Rasgon
Share this post via: