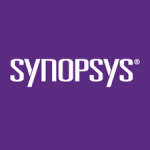 Website Synopsys
Job Description and Requirements
At Synopsys, we're at the heart of the innovations that change the way we work and play. Self-driving cars. Artificial Intelligence. The cloud. 5G. The Internet of Things. These breakthroughs are ushering in the Era of Smart Everything. And we're powering it all with the world's most advanced technologies for chip design and software security. If you share our passion for innovation, we want to meet you.
Our Software Security and Quality business is all about building secure software—faster. That starts with our static analysis, software composition analysis, and dynamic analysis. So our customers can build security and quality into the DNA of their code at any stage of the software development lifecycle and across the supply chain. All while minimizing risks and maximizing speed of application development.
Vulnerability Analyst
A Vulnerability Analyst is responsible for performing security analysis of open source projects, facilitating the delivery of accurate and actionable security information. The successful candidate would be expected to engage with senior team members, assist with security research efforts and report to the Security Research Team Leads. This position will be based out of our Belfast, Northern Ireland office. Additionally, other duties may need to be carried out including, but is not limited to, quality review of vulnerability reports, development of internal tools and in-depth security research. These are dependent on performance and skills.
As a Vulnerability Analyst, your primary responsibilities are:
Performing vulnerability analysis and documentation

Engaging with senior security researchers

Performing security research activities on both public and undisclosed vulnerabilities
Key Qualifications
Degree in Computer Science / related field or proven willingness to learn
Preferred Experience
Awareness of Open Source, OWASP, networking concepts

Understanding of existing threats & mitigation / remediation strategies

Knowledge of various operating systems and common applications

Familiarity with security tools

Demonstrates strong problem-solving abilities and can work independently
Desired Skills & Experience:
Scripting experience (Various: Python /Perl/Java/Ruby etc)

Knowledge of various testing techniques including static & dynamic analysis, fuzzing

Understanding of the Secure Development Lifecycle (security requirements, threat modelling, attack surface analysis)
Share this post via:
---