3x Technical Support Engineers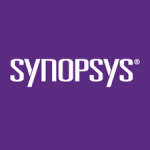 Website Synopsys
Great Britain – Belfast, GREAT BRITAIN – Great Britain
Job Description and Requirements
At Synopsys, we're at the heart of the innovations that change the way we work and play. Self-driving cars. Artificial Intelligence. The cloud. 5G. The Internet of Things. These breakthroughs are ushering in the Era of Smart Everything. And we're powering it all with the world's most advanced technologies for chip design and software security. If you share our passion for innovation, we want to meet you.
Our Software Security and Quality business is all about building secure software—faster. That starts with our static analysis, software composition analysis, and dynamic analysis. So our customers can build security and quality into the DNA of their code at any stage of the software development lifecycle and across the supply chain. All while minimizing risks and maximizing speed of application development.
Technical Support Engineer
Every software company has bugs in their code. We help those companies find the defects that cause their products to fail!
Our products involve highly-sophisticated, cutting-edge software algorithms to detect critical defects and security vulnerabilities in source code. Therefore, our technical support issues can be highly complex — solving them requires intelligence, insight, and true technical expertise.
We are searching to find smart, motivated Technical Support Engineers (we have 3x vacancies) with C/C++, C#, and/or Java programming experience.  We want to hire people who are eager to help the best engineers from the world's top companies (our customers) solve complex problems in their source code and development environments.
If you have this programming knowledge and a passion for helping engineers find solutions for software quality and security needs, then Synopsys is the right place for you.
The Technical Support Engineer will be responsible for resolving customer problems. In this role, you will work closely with other members of technical support staff to provide high-quality support to our customers: 
Taking responsibility for the incoming call queue

Triage of high priority cases

Work administrative cases (licensing, and web access)

Assist with root cause analysis and reporting

Troubleshoot incoming customer problems through email and/or phone

Work with support team and developers to provide resolution to customer issues

Research and respond to customer requests and provide detailed explanations to address questions and concerns from some of the worlds brightest developers and software architects

Create knowledge items for recurring issues

Develop reporting and dashboards in the CRM system

Key Qualifications
BS/BA degree in Computer Science or equivalent work experience
Preferred Experience
Typically requires at least one year of work experience in technical support

C/C++/C# or Java programming experience

Good written and verbal communication skills

Experience with variety of industry hardware platforms and operating systems (Linux/Unix, Windows, etc.).

Ability to troubleshoot technical problems and demonstrate resourcefulness in obtaining necessary diagnostic information

Ability to quickly assimilate complex problems and develop a resolution strategy

Experience in multiple compiler environments

Extensive technical expertise; the ability to solve problems and determine the root cause of issues

Ability to use development tools, software, and advanced troubleshooting procedures. Must be able to tailor content to meet the needs of the client – experience with Salesforce.com a plus

Enjoy fast-paced, energetic environment. Entrepreneurial and results-oriented with a strong work ethic

Ability to handle multiple client support issues

Smart, creative, energetic, conscientious, and enthusiastic persona

Team player with a customer-focused attitude
Share this post via:
---