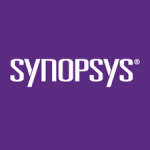 GREAT BRITAIN – Great Britain, GREAT BRITAIN – London
Job Description and Requirements
At Synopsys, we're at the heart of the innovations that change the way we work and play. Self-driving cars. Artificial Intelligence. The cloud. 5G. The Internet of Things. These breakthroughs are ushering in the Era of Smart Everything. And we're powering it all with the world's most advanced technologies for chip design and software security. If you share our passion for innovation, we want to meet you.
Our Software Security and Quality business is all about building secure software—faster. That starts with our static analysis, software composition analysis, and dynamic analysis. So our customers can build security and quality into the DNA of their code at any stage of the software development lifecycle and across the supply chain. All while minimizing risks and maximizing speed of application development.
Senior Consultant
As Synopsys engages with clients in the application of our software security improvement methodologies, the Senior Security Consultant joins in the execution and delivery of planned project deliverables and milestones that assist clients in learning, understanding, and applying Synopsys's secure software development methodologies.
The Senior Security Consultant should have an entrepreneurial drive and take opportunities to learn the skills required to pursue client management at Synopsys. Where possible, the Senior Security Consultant should participate in scoping calls, statement of work creation, project planning and management, staff management, project-level financial analysis/management, sales collaboration, strategic account planning, identification of new opportunities with clients, staff mentorship, etc.
The Senior Security Consultant typically leads security engagements with a small team and advises clients on solving complex problems in the software security world. The Senior Security Consultant continuously learns, expands, and shares his/her technical competence. Senior Security Consultants do some work from the office, but often go on site to help customers exterminate the bugs and untangle the flaws that make their systems insecure. Our Senior Security Consultants and their team are trusted advisors to our clients: they build the relationships and deliver immaculate software security guidance and best practices.
Key Qualifications
Bachelor's Degree or Master's Degree in Computer Science/Engineering or equivalent
Preferred Experience
Technical Skills (primary – one or more of the following)
Experience with CI/CD tool chains and a practical understanding of DevSecOps

Familiarity with Cloud platform(s) (AWS / Azure / GCP) and Security implications

Experience with enterprise architecture and frameworks to perform threat modeling and risk analysis
Technical skills (secondary)
At least 2 years of software development and scripting experience

Experience conducting secure code reviews

Mobile security experience and knowledge

Experience conducting reverse engineering

Experience performing web application penetration testing

Experience with multiple OS such as Linux, Mac OSX, iOS, Blackberry, Android, or Windows

Familiarity with software attack and exploitation techniques

Familiarity with at least one software programming language and framework

Strong networking and associated protocol knowledge and experience
Consulting Skills
Ability to interface with clients, utilizing consulting and negotiating skills

Ability to undertake and complete tasks independently, meet schedules & delivery timelines, and to move swiftly from concepts and theory to action

SDLC Implementation and Testing
Team-oriented Skills
Ability to lead multiple project teams; give directions and ensure that tasks are executed consistently
Project Management Skills
People: You can lead a team, give direction and ensure tasks are executed consistently

Projects: You can demonstrate the ability to plan, execute and closeout multi-person projects
Communication
Written communication skills for use in preparing formal documentation, Statements of Work, proposals, white papers, and case studies

Verbal skills that include the ability to clearly articulate thoughts and to deliver presentation and training to all levels of management
Travel Related
You are enthusiastic and committed to your work. You do this because you love it

You've got an entrepreneurial drive and want to help grow this business

Willingness to travel around 20-50%
Share this post via:
---