Senior Manager, Sales Enablement- Software Solutions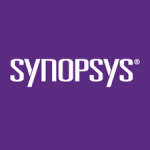 Website Synopsys
Job Description and Requirements
About the Synopsys Software Integrity Group
Synopsys Software Integrity Group helps organizations build secure, high-quality software, minimizing risks while maximizing speed and productivity. Synopsys, a recognized leader in application security, provides static analysis, software composition analysis, and dynamic analysis solutions that enable teams to quickly find and fix vulnerabilities and defects in proprietary code, open source components, and application behavior. With a combination of industry-leading tools, services, and expertise, only Synopsys helps organizations maximize security and quality in DevSecOps and throughout the software development life cycle.
Synopsys considers all applicants for employment without regard to race, color, religion, sex, gender preference, national origin, age, disability, or status as a Covered Veteran in accordance with federal law. In addition, Synopsys complies with applicable state and local laws prohibiting discrimination in employment in every jurisdiction in which it maintains facilities. Synopsys Inc. also provides reasonable accommodation to individuals with a disability in accordance with applicable laws.
Best-kept secret:  Synopsys is the 15th largest software company in the world.  The Software Integrity Group (SIG) business unit is a Gartner Magic Quadrant leader in application security.  We help our customers deliver secure, quality applications with a portfolio of products and services that help them achieve their objective.  Sales Enablement is a vital function at Synopsys with the key goals of accelerating revenue growth by improving buyer engagements, driving organizational alignment, increasing sales pipeline by improving the overall effectiveness of the WW sales team.
We are seeking a Senior Manager Manager, Global Sales Enablement who will build a team to connect various sales and marketing teams, technical resources and product management to help provide a cohesive experience for our internal and external customers.  They will also be responsible for the training, content, processes, practices and tools needed to support the sales team throughout the buyer's journey.  This position is responsible for leading Sales Enablement initiatives globally with a strategic focus on consistent performance and increased sales productivity.
Responsibilities:
• Conduct an analysis of the current state of sales productivity in conjunction with Sales Operations
• Establish metrics and objectives for sales enablement and make recommendations for increasing sales productivity
• Map company's sales process with our customer's buying process to understand and enhance what skills, knowledge, process and tools are required by our sales force to increase velocity and conversion rates at each stage in those processes.
• Conduct an analysis of current skills, processes, knowledge and processes to and work with the sales leadership team to identify strengths and areas for development
• Develop and manage a Sales Enablement roadmap
• Create and update playbooks based on seller feedback and shifting market demands
• Partner with sales leadership to establish a sales competency and assessment framework
• Regularly spend time in the field with managers and reps to understand the "field reality" and build sales enablement deliverables to meet their needs
• Develop and Implement a technical enablement program to align with sales processes and enablement
Qualifications:  
• BS/BA Required. Masters or MBA degree preferred
• Minimum of 10 years of a combination of sales and sales enablement experience with global high tech B2B organizations
• Experience managing a team
• Experience with Global Inside and Field sales and Sales Engineers
• Experience creating and implementing successful sales process/methodology/ sales playbook initiatives
• Experience building effective field sales onboarding and sales training programs
• Experience with CRM (such as Salesforce.com) and sales enablement platforms (e.g.Lessonly)
Skills:
• Ability to break down complex problems in a simplified way
• Strategic planning and thinking
• Creative problem-solving skills and ability to innovate
• Skilled listener and communicator
• Ability to work cross-functionally
• Empathetic yet competitive
Share this post via:
---