Senior Sales Operations Analyst-Technology Solutions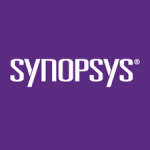 Job Description and Requirements
Calculates commission/incentive award payments to sales personnel based on commission plan provisions. Performs staff support activities needed for the development, implementation, communication and administration of sales commission or incentive programs, plans, policies and quotas. Reviews commission payment reports for accuracy and completeness. Resolves reconciliation issues. Typically maintains or audits information needed to track revenue. May analyze sales performance results, prepare commission expense reports, presentations and recommendations for sales and/or finance management. Provides analytical support for other sales compensation projects and initiatives as needed.
Experience in a payroll, compensation, finance, accounting, or other highly detail-oriented quantitative position. Requires flawless execution, strong math and logic skills, and proven analytical abilities. Extensive knowledge of MS Excel is critical. Ability to manage projects effectively while handling multiple priorities is essential as is ability to work under pressure and meet deadlines with minimal supervision. Able to communicate clearly and concisely and work in a very fast-paced and dynamic team-based environment. Works independently and together with peers/manager to continuously evaluate and improve operational efficiency through system and process improvement. Experience with SAP and MS Access is preferred.
Typically requires a minimum of 8+ years of related experience. At this level, post-graduate coursework or knowledge base equivalent may be desirable. Having wide-ranging experience, uses professional concepts and company objectives to independently resolve complex issues in creative and effective ways. Understands customer wants and needs. Customarily exercises a high level of independent judgment and interpretation in selecting methods, techniques and evaluation criteria to obtain results. Frequently performs in project leadership role. Drives programs and business initiatives. Determines methods and procedures on new assignments and projects. Offers new solutions or direction and is able to encourage and motivate others to support new solution or direction. May advise senior management on specialized technical or business issues. May coordinate activities of other personnel as a team lead. Represents the organization as the principle contact on business unit and/or company-wide projects. Interacts with management and senior external personnel on matters requiring coordination across internal groups. Networks with key contacts outside own area of expertise.
Share this post via:
---