Field Applications Engineer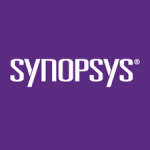 Website Synopsys
Job Description and Requirements
An exciting opportunity is available for a design implementation specialist to join the Application Engineer (AE) support team for a large customer working with cutting-edge products, flows, and technology nodes.  The design implementation specialist will be an expert in synthesis and static timing analysis with a firm understanding of physical design methodologies and flows.
This AE will be responsible for working closely with customers to assure their success by developing, communicating, and debugging flows and methodologies as well as creating innovative solutions by having strategic problem solving abilities.  The AE will develop product and competitive global positioning messages and roll out new product methodologies to the field through AE/Sales training programs and set up technical support processes.
The AE will leverage their knowledge by teaching and mentoring other design implementation AEs and Account Managers and influence product definition and direction by providing customer feedback to R&D. The AE supports the Sales Account Managers through product demonstrations as well as competitive benchmarks and evaluations.  The AE plays an active role in account planning, where they work as a part of the account team to develop the solutions to customer problems by using their in depth knowledge of customer challenges and issues.
Educational/Experience Requirements: BSEE/MSEE 7+ years of experience in ASIC design experience in all aspects of design implementation. Excellent verbal and written communication skills are required. Must possess at least five years of recent hands on experience in the synthesis and place & route domain (direct FC-DC-IC Compiler II, or competing implementation tools). Knowledge of each step in the process of RTL to GDSII design flow with an emphasis on how it relates to all aspects of implementation as well as static timing analysis throughout the flow. Customer sensitivity, the ability to multitask and a strong desire to help customers exploit new technologies are essential for success.
Share this post via:
---