Customer Applications Engineer (Mixed Signal IP)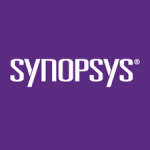 Job Description and Requirements
In this role you will be working on providing technical support to customers for integration of Synopsys' Mixed Signal IP into ASICs including:
Debugging of customers' simulation or silicon issues.
Reviewing customers' integration of our IP.
Logical and Physical integration.
Answering technical questions about our IPs' operation and features.
Training field engineers in IP operation and demonstration.
Interfacing with R&D and Product Engineering teams to provide timely communication to and from customers.
Requirements:
BSEE 7+ years of prior work-experience, or MS +5 years of prior work-experience.
RTL design & verification in Verilog, Synthesis, Static-Timing Analysis, DFT, CDC.
Scripting in Perl/TCL/Python etc.
Time management skills to balance multiple high-priority tasks and projects.
Excellent oral and written communication skills.
Willingness to learn new skills and perform tasks that often go outside of the area of current expertise.
Highly Desirable:
Domain-knowledge: High-speed serial communication standards like USB2.0, HSIC, USB3.0, USB3.1, Type-C, Alternate mode etc.., with full understanding of functional partitioning between protocol layers.
Back-end skills:
DRC, LVS, ERC, PERC, understanding of double patterning.
Analog design/simulation.
HSPICE, XA-RA.
Understanding of transmission-line fundamentals, and signal-integrity concepts.
Lab experience.
Familiarity with ATE concepts and test program flow.
Share this post via:
---