ASIC/IP Presales Engineer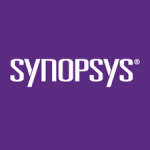 Job Description and Requirements
Collaborating with the sales & marketing team to identify and understand our customers' technical & business challenges. Develop appropriate strategies & solutions for customers, leveraging the broad Synopsys IP portfolio.The ideal candidate for this position is a seasoned ASIC engineer that enjoys working with customers to develop solutions for their ASIC/SoC designs using the Synopsys IP portfolio. This is a pre-sales role. It is perfect for someone who has ASIC/SoC design experience and great interpersonal skills and is committed to the success of our customers. You will have an opportunity to work across various market segments, designs, foundries (TSMC, Samsung, Global Foundries ….) and processes ranging from 7nm (and below) to 40nm (and above).
General responsibilities include:
Educating our customers on how the IP products meet their needs and helping them evaluate it (with support from the product R&D teams) relative to their requirements.
Influencing the IP product development roadmap by communicating customer needs to the product R&D teams.
Supporting the engagements via on-site or remote technical interactions, providing demos, supporting evaluations, resolving technical problems, addressing competitive challenges, and regularly communicating status during the engagement.
Requirements:
BSEE with 7+ years of relevant experience, or MSEE with 5+ years of relevant experience
Good understanding of latest SoC architectures and system-level design practices for one or more market segments (mobile, storage, automotive, networking, IoT) particularly from IP requirements perspective
Familiarity with state-of-art SoC design implementation:
RTL design and verification using Verilog or SystemVerilog
Synthesis and static timing analysis, physical design flow, testbench creation and simulation, some familiarity with analog/mixed-signal design and verification flows, and basic understanding of package and PCB design flows and technologies
Travel (~ 10%) required to visit customer, sales, and engineering locations
Strong technical communication skills:
Ability to understand and present complex technical requirements, problems, and solutions concisely in verbal and written communications
Ability to analyze, summarize and generate status updates from technical data
Ability to organize, conduct and co-ordinate meetings involving multiple teams internal and external
Nice to Have:
Prior experience or technical familiarity with interface and connectivity protocols, e.g. SerDes, PCIe, DDR, USB, MIPI, Ethernet.
Prior experience in selecting, using, designing, or supporting internal or external IP
Prior experience in an application engineering or another direct customer facing role
Organizational Details
Share this post via:
---